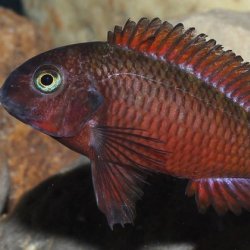 CichlidiotBuckeye
---
MEMBER SINCE March 09, 2017
Recent Activity
MLB is expected to suspend spring training and delay the start of its season.
https://www.espn.com/mlb/story/_/id/28892315/sources-mlb-expected-suspend-spring-training
The time to heal will be good, but the effect of a truncated season could be bad. If they shorten the season, the games in hand will be more important.
Also - the pause may allow the NYI to regain their mojo.
The only reason you remember, or know about, H1N1, SARS, Ebola, Swine Flu, etc. is because of the media coverage. Do you honestly think the media was no covering those situations similarly with 24-7 coverage? Did any of those illnesses cause entire developed nations to be essentially shut down, as we are currently seeing in Italy?
There is no outrage, that I have seen, demanding that leagues shut down. The outrage seems to be predominately on the other side (people who think this is an overreaction). For example, the only emotional whining in this thread is about the perceived overreaction.
Are the health experts that are saying do not have large gatherings unintelligent, hysterical and emotional?
These leagues are following the advice of medical experts. What is your definition of "Dealing with it intelligently?"
Is it not intelligent to heed the advice of medical experts?
No - the swine flu numbers confirm OWSH's bias
That has almost nothing to do with the current issue. It only confirms your own personal bias.
They tried shoving this thing under the rug in China. Ask them how it worked out.
This crossed my mind. A two week break would help them, but who knows what will be happening down the road. All sign indicate this will be worse before it is better.
All signs pointing to the season being suspended. Reports on twitter of road teams not currently traveling for upcoming games...
NHL has advised that team meeting and morning skated be cancelled, pending a decision. I am guessing there is no game tonight vs Pitt...
I believe it would have been the CBJ first rounders for 2020, 2021, 2022, and 2023. The team currently holds all those picks.
Yeah Dubois was seen as a reach at the time. Jarmo got that one right - or at least got lucky.
Werenski is in there too.
The last 4 first rounders are Foudy, Z, PLD and Carlsson. Not too bad and I wouldn't give up PLD and Z for Marner. The 4 before that were Milano, Wennberg, Rychel, Dano. Yuck.
Apparently analytics are on the side of offer sheets. The numbers suggest the draft is hit-or-miss after the top two picks, so giving up the picks for a star in their prime is generally a good idea. Friedman says the offer sheets will come because of this .
To me, paying the large salary to one player, and also giving up 4 cost-controlled assets that the 1st rounders would produce seems like a steep price to pay.
In the end, Marner (or his agent) were likely trying to force a shorter term deal via offer sheet. I'm guessing Toronto would have matched the shorter deal.
Or in the case of the Islanders or Hurricanes - win at least 1/3. I think most franchises fighting to get into the playoffs would take 3 games instead of two points. Hell, you could lose all 3 in overtime (Columbus Special) and come out ahead.
Banning the use of the phrase seems a bit much. Never really bothered me personally and isn't hurting anyone. I'd guess most modern NHL fans don't care about the original six and probably couldn't name them, so it will likely become irrelevant soon anyway.
Gus has been more productive than Duchene this year as well. Good signing by Jarmo.
I don't think this guy was signed to solve the lack of offense this year...
Soccer and Lacrosse have a lot more players - which lends itself to more flexibility (in the case of soccer). In lacrosse are there not essentially a fixed number of defenders, attackers and midfielders?
Teams do change formation in Hockey (or structure would be the better verbiage). A team might sit back in a 1-2-2 to protect a lead or switch to a 2-1-2 to get more aggressive on the fore check. (Even when teams are aggressive on the forecheck they usually try to keep two guys back).
I am going to assume that coaches don't line up with 3 D-men because there is no advantage to doing so (sort of how no soccer teams line up with 6 defenders). At some point, the return of adding a defender is diminished because they are just taking up space doing nothing. (Back to ice coverage).
Rangers losing helps - they could easily leap us with games in hand.
Philly took advantage of everyone's losing streaks - they were fighting for a wild card spot a week or two ago and are now a near lock.
It happens in hockey - a lot of guys will switch from forward to D in the minors and lower levels. In the NHL some prominent examples would be Byfuglien and Brent Burns who have played both winger and D for various stretches. In Columbus Fedorov played some D under Hitch.
I am not saying Wennberg couldn't switch, but it would make no sense for this team. We have no depth at center and good depth on the back end. Wennberg is a top 9 center on this team but probably would't crack the lineup as a D-man.
Portzline is saying essentially the same things about LeBrun, but not as direct. I think it is fair to say he thinks this is an odd situation and has speculated that Josh will be traded as well.