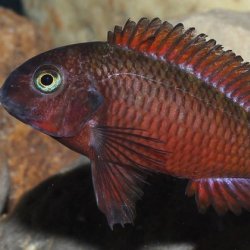 CichlidiotBuckeye
---
MEMBER SINCE March 09, 2017
Recent Activity
Wow. Jarmo certainly zigged when everyone thought he would zag. He traded a substantial amount of draft capital for pending UFAs - going all in on this season. The only NHLer unloaded was Duclair - who was more of a depth forward.
Hopefully it works out. There is a chance this team makes little noise in playoffs (or misses them) and Panarin, Duchene, Bobrovsky, Dzingel, McQuaid and Kinkaid all walk. Gulp. Hopefully this team makes a solid run, and a few of these guys can be resigned. Otherwise this will be looked at as a catastrophic mismanagement of assets in the very near future.
Well said. Unless this team really starts to put things together, I don't see them making it out of the first round.
Right? Most playoff teams have good goaltending already. Portzline has identified San Jose and Colorado as playoff caliber teams with LOUSY goaltending. Have to wonder if Bob would waive for either one. San Jose has very little draft capital and Colorado has time to play the long game as their core is so young.
I saw a recent write up on Foudy, which predicted he may be in the NHL as early as next season. Good signs, as many viewed this pick as somewhat of a head scratcher. Hopefully Jarmo was on the money again, like he was with PLD.
It will be interesting to watch for sure. On one hand - Jarmo has been reluctant to go big game hunting for deadline rentals, and chosen to play the long game and develop through the draft. But, to the contrary he held onto Jack Johnson for no reason at all last year when he probably could have fetched a second round pick.
My fear is that Jarmo will set an unrealistic price for Panarin, especially given the glut of rentals available, rumors will swirl for the next month becoming a distraction, and Panarin ultimately winds up staying for a quick playoff exit. To me, you tell the room this guy does not want to be here so we are moving him to the highest bidder. We want players that believe in this group and want to be here. Same goes for Bob.
I agree Dan. Too big of a risk to carry him into the off season. Compounding things is the shaky situation and play of Bob. This team will be losing two of its top players one way or another, may as well get something back for them.
Similarly, Colorado improved without Duchene, but they have a lottery pick in their back pocket. If the Islanders were certain Tavares was leaving he would have been dealt.
There may be some obstacles to getting Bob traded, but I hope they get something done.
My guess is that the Pens may want to move Brassard to free up cap space in connection with another move. We may be able to get him for almost nothing. If that is the case, I'd take him. He is an upgrade over Wennberg on the third line and would help our power play. We don't have a decent PP center past Dubois.
Bob not on the trip (team decision). Sounds like a disciplinary issue. Wonder if this pushes a trade or will keep him out long term. Team will struggle without him.
Everything points to bread not signing, and Jarmo needs to move him. This is not a cup contender as constructed, and the real question is what the return will be and if there will there be a bigger shake-up? Does Bob waive his NTC and get dealt also? Is the under-performing forward group shaken up at all?
I thought about this also, as probably every hockey fan has. I don't think it is quite time for a change, but Torts seat is probably feeling a bit warm. A lot of the issues this team has may just be the growing pains of a young team. I'd give him a little more time to sort it out.
Price's contract is a big time outlier. Top 3 AAV for goalies are: 1. Price, $10.5, 2. Hank, $8.5, 3. Bob, $7.425. Does this guy even deserve a raise? A bunch of solid goalies have signed for UNDER what bob is making now (Fleury, Gibson, Hellebuyck, Rinne). The Price and Hank deals look BAD at this point.
If bob can get over $7.425 on the open market this off-season, more power to him. I don't see anyone ponying up 50 million plus on a deal that lasts until he is 37.
Rinne just signed in Nashville - 2 yrs @ $5 Mil AAV. He is older, but a pretty good comp for Bob
Gibson is playing like a world beater after signed for 8 years at $6.4 Mil AAV. He is much younger and looks like a star in the making.
Have to wonder if ANYONE is going to want to give Bob the money and term he wants. The guys is 30 and has a poor track record in the playoffs. I have to think there are very limited teams with a combination of cap space and need. Once you factor in the recent market, this could be a tough contract for Bob.
Barkov and Pasta are beasts who each have several more years on team-friendly deals.
Rantanen is still on his ELC and put up over a point per game last year.
I'd have to think Columbus would take any of them for half a year of Panarin. There is also no way they could get any of them IMO. They are all younger and have better contract situations. Bread is maybe a better talent, but is older and a pending UFA who is going to want $9M+ AAV on a long term deal.
I'd enjoy this as well. What teams have the combination of need & cap space to acquire or sign both Bob and Bread?
Could also just be that Jarmo/Zito aren't fans of spending money they don't have to. Good business by the CBJ IMO.
The player/agent were just as stubborn and had zero leverage. The player held out, only to eventually come back and accept the original offer. IMO, the agent did his client a disservice in that situation. I think the Anderson negotiation is a reflection on the agent not the organization. For every Anderson/Johansen/Bob there are a handful of players that signed deals without the headache.
On the bright side, Saad is not exactly ripping it up in Chicago. Even if we only get two years of Bread I'd say it was worth it. Saad spent time on the fourth line under Torts and seemed to run hot and cold. Now he is in the bottom six in Chicago and not scoring.
I do not think it has anything to do with Jarmo or JD. The Anderson situation was mostly on his agent IMO.
I think there are two things that factor into the issues you are concerned with.
Columbus is viewed as a cow pasture by players around the league. It is a nice city, but it is not one NHL players are drawn to. These are young guys that love to rip it up in Nashville, LA, New York, Toronto, Vancouver, etc. Columbus is not on par with the NHL's bigger markets. This seems to be the case with Panarin.
This franchise has stunk for its entire existence. If we ever win in the playoffs the national perception will change, but so far its been 15 years without a playoff series win. That isn't attracting anyone.
One thing I do think is true is that Jarmo does not seem to overpay for players. Past regimes overspent on players like Commodore, Wiz, etc. Jarmo refuses to overpay, and you have to overpay to get free agents to Columbus a lot of the time. I like Jarmo's approach and he is building a contender through the draft, and some blockbuster trades.
Jeff Carter with an attitude adjustment?
Do I win a prize for best worst answer?
That certainly did not work, for seemingly anyone involved.
Brassard has been unable to stick anywhere for very long, but he is a skilled center that would plug a pretty big whole on the current roster.