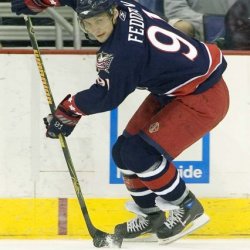 Crumb
MEMBER SINCE March 09, 2017
Grew up a Wings fan till we got a team here in Ohio! We are the 5th line!
Favorites
SPORTS MOMENT: Outside of Ohio State victories, the Cincinnati Reds winning the 1990 World Series. Hockey moments, the Red Wings winning back-to-back Stanley Cups and R.J. Umberger giving Columbus it's first post-season victory, and The Sweep of Tampa Bay!
HOCKEY PLAYER: Ryan Kessler and Ryan Dzingel
NHL TEAM: Columbus Blue Jackets (The Wings a little too)
NFL TEAM: Cincinnati Bengals and Cleveland Browns
NBA TEAM: Cleveland Cavaliers
MLB TEAM: Cincinnati Reds and Cleveland Indians
SOCCER TEAM: FC Cincinnati and Columbus Crew
Recent Activity
Boston is the michigan of professional sports. Classless, and often dirty. Must be the Tom Brady connection. Go Carolina!
A few years ago Boston was just a very tough team. Now, thanks to Marchand, the fine line between tough and dirty has been skated past at an Apollo Ohno speed.
Dude should be suspended a game. That is a cowards move.
It's moments like this, that make this team, feel like a team of destiny!
This team is unreal! No matter what happens the rest of the playoffs and during the off season, Sergei Bobrovsky is one of the greatest goalies I've ever seen!
I love nothing more than when a team or player I love silences their critics, even when I am a vocal one. Because that means winning is happening! And when you win, even crow tastes good!
Little Jackie didn't get that culture in college at tsun so he didn't know it when he hit it in Columbus. The next best thing to the Jackets sweeping Tampa is the Pens getting swept by anyone!
I love R.J. Glad he's still a Blue Jacket at heart. I'll always remember his goal to give us our first ever playoff win and I'll always remember our first ever playoff advancement. Making history not only for this young franchise, but for the NHL!
I haven't been this psyched with an Ohio pro team since the '95 Reds!
Is this a team of destiny? I say yes!
Screw Game of Thrones, this win is what tonight was all about!
I haven't been this excited about a team's 2-0 lead in a best of 7 series since the 1990 wire to wire Cincinnati Reds!
Short of clinching a series or championship, wins don't get any bigger and comebacks any more dramatic! CBJ! CBJ! CBJ!
This is the thing I don't like about pro sports. I don't ever want to root against Bob, but if he comes to town wearing another jersey I'll have to. Even if he is maybe the greatest Blue Jacket ever.
Best time of year to be playing your best hockey!
So tomorrow, Go Rangers! Go Jackets! And *vomits* Go Pens! *vomits again*
Just finished this game, wow! That was just what the doctor ordered!
Bob is in some elite company with Andre-Fleury. (I can finally like the guy now that he isn't in Pittsburgh)
Go Jackets, Go Caps, Go Panthers! (Oh my!)
It kills me that if we were in the west we'd be a 6 with this record but in the east we are a 9.
Finally! No more excuses, lads! Let's do this!
It wasn't even close! C'mon guys! I truly believe we're too good to be screwing up like this!
I was only able to stay up through the 1st Period and yeah for some reason that one hurt.