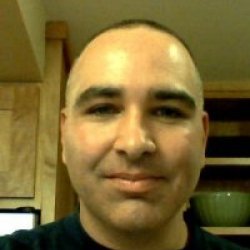 Doggy
---
Peterborough, NH
MEMBER SINCE April 12, 2017
Favorites
SPORTS MOMENT: 1986 NY Mets World Series...Jesse Orosco tossing that winning glove high in the air!
HOCKEY PLAYER: Of all time? Brian Leetch!
NHL TEAM: CBJ
NFL TEAM: Brownies
Recent Activity
I expect this will be a third straight scratch tonight.
Matt, we are thinking the same way. Jarmo wants to see if he has a shot at signing Duchene before he moves Wenny (its why I did not expect him to be moved at the TDL). He's also good insurance for an injury down the stretch. I mean he hasn't contributed much offensively but he's defensively reliable, his faceoff percentage is not as bad as most seasons and the coach and teammates are familiar with him.
I don't agree on backing up the brinks for Bobs. Bobs is going to want term...6-8 years and with the goalie prospects we have in the pipeline that are close and just a few years off I just don't see Jarmo committing long term to a 30+ year old goalie.
News is an eye opener but I would hardly say the CBJ net is murky now. Bobs is the starter and will play 15+ of the last 21. The other two guys will split the remainder.
I feel like Jarmo is one of the most unpredictable GMs in the league. When everyone expects him to sell he buys, when the consensus pick is Puljujarvi he takes PLD, when he moved Saad for Bread he totally surprised everyone. Its never been boring with him as GM!
This wasn't what I expected...nor what I was hoping for. But I have to admit...I am stoked. Jarmo has a set of iron kivekset (Finnish for balls)!
I also buy what he is selling about what we gave up and what to expect in the future:
Totally believe Zinger and Dutch would consider re-signing here. Zinger has said as much and still has positive ties to the area from his OSU days. Unlike Bread who is still single and no kids and wants the big city, bright lights and beaches, Dutch has a young family and may be looking for a nice place to raise his family...and that's where Columbus shines. And if he and Zinger are tight and Zinger re-signs, then boom, teammate/friend connection. Not to mention who wouldn't want to play with Cam, the team is still more than competitive and will be willing to pay him. I am hopeful.
I have been saying this since last season...the CBJ window is now. Before the contracts of Foligno and Dubinsky become complete drags on the salary cap and Z, Luc and Andy need new contracts. Add in the fact that Bobs and Bread are leaving after this season and this year is our best window to make serious playoff noise...regardless of Tampa in the standings.
We did not give up a ton for Duchene although based on what Stone brought perhaps we could have turned one of our 1sts into a 2nd. That said, Davidsson is a mid-level prospect and as much as we are all enamored with VA, he is a high risk - high reward prospect. Maybe he is another JAM and might pay dividends in a couple more years or maybe he never overcomes his size issue. We still have Gavrikov, Bemstrom, Texier, Foudy, Peeke and Marchenko...all of whom are currently projected as top six/top four players. Plus our three goalies in the pipeline that all look promising we likely have at least one franchise tender amongst them.
The team currently has $30 Million I cap space for next season and that does not include potentially buying out Dubi or finding a trading partner for Wenny. As of right now this team looks fine moving into next season.
Yup, I think Jarmo and JD were smarter than the rest of us here. Living for the moment knowing the future is not so bleak and he can always make it better. He turned what looked like a lemon going into the TDL into perhaps lemonade. Kudos.
I have always been a big Dubi fan...the trade of Rick Nash that returned him and Arty was the beginning of the turn around for this franchise. It completely changed the atmosphere in the dressing room and helped to get rid of the country club thinking. Dubi is an ultra-competitive player who needs no outside motivation...he HATES losing. But I agree with others, his style of play takes a toll on the body (see Umberger) and he will never be the player he once was and also believe a buyout is coming after this season depending on how free agency goes for this team.
That said, offense has never been the main attribute of his game, He's a career 15 - 20 goal scorer. From 07-08 to 16-17 (minus his offensively-awful injury-riddled-first season with Columbus) he has averaged 17 Goals and 40 Pts per 82 Games. This season he is on average for 10 Goals and 24 Pts per 82 Games. No question a drop off but he hasn't necessarily disappeared offensively.
The injuries are an issue, and they keep him from getting into any kind of rhythm but considering he has spent his career playing mostly second line minutes with second line talent, I would take 10 Gs and 24 Pts from a 4th line forward who is great in the faceoff circle, kills penalties, can be trusted at any point or situation of a game, starts play predominantly in the defensive zone and is an emotional boost in the locker room.
I also (fingers crossed) hope he shows up in the playoffs and plays bigger than he has during the regular season.
Not...at nearly $6 Million per season so though. So yeah...after this season the CBJ take a hard look at buying him out.
I don't think Jarmo is done.
Unless Jarmo makes a move for Quick or Howard I now think Bobs stays through the end of his contract and is allowed to walk in the off-season. I don't know if Bobs has been unwilling to negotiate with us or that we simply don't want to even come close to the terms he wants. Either way it appears he is gone and we will likely see a veteran pulled in to compete with Elvis, VV and Korpi for next year's starting job.
As for Bread, I still see hime being moved before the TDL. I know we are young and there are a few nice looking prospects in the system (Tex, Foudy, Bemstrom, Gavrikov, Peeke and the goalies) but not having a first round pick for the next two years is going to hurt and we need to replenish that pipeline. Bread is the easiest way to fix that issue and since he won't be here next season it makes even more sense to move him before the TDL.
Would also not be surprised if Jarmo moves another productive piece we are not expecting before the TDL
Bobs blanks Caps, price just went up :)
Basically Florida has a lot of pieces to offer to make a deal happen. will put my faith in Jarmo that there is a deal to be made that returns us some real assets.
I know he has broken 30 goals without Bread but I think its clear Bread makes him better (with the attention he demands and his amazing passing). We are going to have to find hi a new running mate.
It would be great to see Cam break Nash's record...that's good for the team...right?
Doesn't matter for us. Bread was gone either way. But sucks for Millstein who was months away from a huge commission. I wonder if this has impact...agents encourage clients to sign year before UFA rather than risk losing them during that year to another agent.
I like Luc but I do have one concern. And that is Bread. I think we can all agree that Luc benefits from playing on a line with a goal scoring sniper (Cam) and world class star Bread. He has run with it and taken advantage of his good fortune. It will be interesting to see if he is as effective once that line is broken up.
Howard is just to get us through the end of this year...or as a veteran backup going forward. If you could swing a 1st for Bobs (a non-playoff 1st rounder) and Howard for a 2nd or 3rd...that's an investment in your future.
Agree on all your comments Voloso.
I'm fine with Howard if he costs us less than we get for Bobs assuming the job will go to either Elvis, VV or Korpi next season (maybe sign a veteran backup this off-season).
I am fine with Quick knowing his $7 Million salary is only for one more year (perhaps a platoon with one of the youngsters) and then he is only on the books for $3.5, $3 and $2.5 in the final three years of the deal and should be movable or affordable as a veteran backup. I don't know how those salaries count against the cap when the AAV was $5.8 (do we get the AAV of $4 and LA picks up the extra $1.8)?
I am fine with Riemer as long as we see him strictly as a bridge...he's not a long term answer but a serviceable backup. If we are sending Bobs to Florida and getting Riemer back, Brass is not enough...they are gonna have to sweeten the pot quite a bit.
No excuses here but its impossible to hit on all your picks and late first rounders are from a guarantee to be NHLers. Of the three players taken immediately before and after Carlsson, two have become impact players and four are still mostly AWOL. Would I have liked to have Beauvillier or even moreso Sebastian Aho (I was surprised he dropped to the second round and wanted him) absolutely. But its always a crapshoot when you get that low in the draft.
BTW, IIRC Jarmo wanted to take local kid Jack Roslovic with that pick and thought he'd drop to the second round but Winterpeg beat him to it taking him four picks earlier.
Update on Texier: remember he was our top pick (second rounder) in the 2017 draft.
2017-2018: 13 Gs and 9 As in 53 games
2018-2019: 9 Gs and 22 As in 42 games (leads his team in scoring)
That's 4 Gs and 14 As in first 32 games and 5 Gs and 8 As in last 10 games. Either he has just hit a hot streak or as a nineteen year old he had a lightbulb moment. We will see how the rest of his season unfolds.
Not sure I see the point in rushing Foudy. He just turned 19, still has OHL time left and at 6'1" 182 pounds needs to build up his body to take that kind of pounding. He was the #18 pick...not the #2 pick...the later you get in the draft the more time the kids need to develop...mentally and physically.
Let me rephrase: I wouldn't consider Foudy back in the OHL for another season to be a poor reflection on him or his drafting and would not concern me at all.
IMO it doesn't help him sign the best possible contract. I don't understand the whole baffling situation.
Think about the different possible explanations and which one do you think it is
Bobs has hit 30 and is declining early and rapidly
Bobs is just having a down year
Bobs is unhappy with his situation in Columbus and has been unable to focus all season like he usually does
Bobs is unhappy with his situation in Columbus and is going to play his way off the team and out of town
None of those four situations helps Bobs get the next contract he so desires. I have no idea which is right..or if there is a fifth possibility or more.
You know it will be interesting. I have wondered if Bobs has been playing poorly hoping the CBJ would move him before the TDL for anything they could get...just to be rid of him. If this is the case and the CBJ don't move him before the TDL, does he reconsider his presumed shitty attitude and say "well, I am here until the end of the season so I might as well make the best of it, play my ass off for my teammates and see if we can make a run".
If things don't change quickly, this will just reinforce that moving Bread and BOBs before the TDL is the right thing to do.
Philly, I agree with many of your points.
I don't want to see Torts go, I have a hard time believing they are gonna get better production from many other coaching options out there. Although I felt there was a red flag in the Marty St Louis article where Torts says he has had trouble getting through to some of the players. That's a concern. Is it on Torts or those specific players?
This team has always relied heavily on Bobs to stand on his head. Some people are only recognizing it now because he is no longer doing it. I liked Korpi but I am not sure aha his future is. He has not found enough consistency to earn a starter's role but he is a bust as a backup playing sporadically. This is gonna be his team by the TDL, he will get his chance to show either he can be the guy or not. If not, this opens the door for Elvis or VV to compete next year.
As for Jarmo, its easy to criticize. Like most GMs he has had some successes and some failures but its easy to focus on the failures. Rule #1: We must stop signing Bruins UFAs...they don't work out! I don't mind the Duclair signing...it was low risk and at the beginning of the year it look brilliant. I do miss Matty C..was one of my faves! He did turn Joey into Seth Jones and went against common thought and drafted Dubois over Puljujarvi and some of his other later round picks like Gavrikov, Elvis and Bemstrom might be inching closer to roster spots in 2019-2020.
As for OB, I would like to see him try his hat at LW with Luc and Cam after Bread is moved. If Milano is not moved at TDL I expect his to get a call up too.
I am OK with this. I am sure Jarmo's reasoning has some validity to it.
Real interest in Bobs? Sweet! I realize he is a two time Vezina winner but he is never gonna be that player again here in Columbus and even if he were I wouldn't want to give him an eight year deal. So getting some assets for him is awesome.