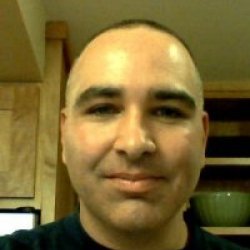 Doggy
---
Peterborough, NH
MEMBER SINCE April 12, 2017
Favorites
SPORTS MOMENT: 1986 NY Mets World Series...Jesse Orosco tossing that winning glove high in the air!
HOCKEY PLAYER: Of all time? Brian Leetch!
NHL TEAM: CBJ
NFL TEAM: Brownies
Recent Activity
Well, Robby and Sherwood were early cuts. That bubble five is now a trio.
Though not perfect in his pre-season debut, he certainly looked pretty good. No way am I suggesting Elvis will be as good as a certain former Vezina CBJ goalie but watching Elvis' post to post movement and athleticism reminds me of said goalie.
Marchenko now has 5 Gs in six games this 2019-2020 VHL season including a goal in three straight. Its still early and he can just as easily regress, cool off or flop but great start for him! I'm excited :)
Mixed bag for Tarasov to his start in Finland. Stopped 24 of 25 in the opener and then bombed for 5 Goals on 21 shots in his second game. See how he responds to the clunker.
Voronkov has 1 G in his first four KHL games this season. --had 7 Gs and 14 Pts in 50 VHL games last season.
All three of these Russian CBJ prospects are 19.
I think I am more bullish on Wenny than most.
I agree here on Sonny, he either makes the team or is traded because I'd bet there is a 99% chance he would not clear waivers to Cleveland.
Compared to Marner...and Charlie McAvoy's 3 year deal has a third year salary of $7.3 Million. I think CBJ did fine with Z.
Thanks for starting the conversation Sam.
Luc: I believe a lot of his success is directly attributable to Bread. But he is also now entering his third year so losing Bread is like taking the training wheels off...he's going to have to do it with less playmaking skill on his left side. He seems like a hard worker with decent skill and good size. Where he really needs to improve is the face-off circle and taking less penalties.
OB: Lots of juniors offensive stars fail to live up to those lofty goals as an NHLer. So he may never be a 30 G guy but a consistent 20-25 G guy is reasonable. I want him to add playmaking to his repertoire...helping make other players around him better (like his efforts at the end of the season with Texy. That's where he can help fill the void left by Bread's departure. 20-25 Gs would be fine...if he can also add 20-25 As every season too.
Andy: Mind you I feel the same way about Andy. Dude can score...we know that and I don't want him to stop shooting. But last year he did a better job passing the puck in the offensive zone improving our puck possession. He needs to keep making progress in that area.
12th man: I'm still worried about how the top nine will fill out in spots. Beer Man is a good character guy but he is strictly a 12/13 guy playing on the 4th line. The hope is Texy and Bemmy are playing much higher in the lineup and Robby might have a higher offensive ceiling than Beer Man. Just gonna have to let TC work itself out. Torts likes his vets and grinders but this team lacks offensive punch so the team is going to have to take more risks on the roster to get more skill in the games. I think Milano might actually get a shot here because we know he can make things happen offensively.
Bread: no one player on this roster is likely to replace Bread's production. Its gonna be like it was three years ago when we made the playoffs pre-Bread. Its gonna be offense by committee. Everyone is going to have to up the game just a bit.
Age: sadly age has already caught up to Dubi. Foligno still playing at his consistent level last season but he's never been a top line forward so to have him there now is a sign of lack of high end offensive talent. Nasher can't be much less productive than last season when he had as many goals as Wenny and was piss poor on face-offs.
According to CapFriendly.com it was 3 Years/$12 Million. Breakdown was $3, $3 and $6.
Hey guys, AP just dropped a solid article on The Athletic about Elvis' transition to the North American game. Interviews from three NHL goalie coaches. Good stuff with multiple reasons why the smaller ice surface complicates the jump across the pond. Took more into it than I realized (and I knew some of the concerns like angles and density of players).
This is why so many fans were disappointed he refused to go down to the AHL at the end of last season and get some NA ice experience.
Are not all three year bridge deals essentially just four year deals? Give a kid a three year bridge and then you only have one more definite chance to sign them (either to a one year deal or a long term deal). If Z signs a three year deal for $12 Million, you still only have one more guaranteed year if he doesn't want to sign a long term deal with the team.
So not worried about this, so much can and will happen between now and then in terms of an expansion draft and salary cap movement. Worry about this one when we get there.
After a ton of going back and forth on Wennberg's predicament I have decided to take a different view of Wenny. Look, we ALL want Wenny to re-find the game he had three seasons ago
He is a victim..partially of his doing and partially not. Its not his fault he was a mid-first rounder which comes with higher expectations but he had an early breakout year and parlayed that into a contract he has not been able to live up to.
What is he: He is a defensively responsible two-way C that despite all the criticism still put up 25 points serving up 23 apples often playing on the third line getting just 15 minutes per game. Its not like he is not a contributor. I think many teams would be happy with a 3C that has that kind of contribution.
The issue is he raised expectations three years ago and is making almost $5 Million per season. Now, let's keep in mind he is still only 25 years old. Guess how old Wild Bill was when he had his breakout season in Vegas...25. I am not saying Wenny is gonna all of a sudden score 40 goals this year but we have to remember he is still a work in progress and there is no reason to think he could not return to that 15 G 50 Pts player he showed us a few years ago.
I am hopeful. But yeah...this is a make or break year for him in Columbus.
I like the idea of Tex at C, he played it in Europe so it would not be unnatural for him. Lots of Cs start on the wing when they get to the NHL eventually sliding over to the middle. Boone was a C in juniors as well, they just never moved him there with the CBJ because he was thriving on the wing but don't think there is any issue with him there...and he's great in the face-off dot.
As for Wenny, I have a good feeling about this year and he should get a chance in camp to show he still belongs but suspect that Torts leash is gonna be short. I am not worried about Tex at C from a physical standpoint, its just al the added responsibility which is a lot to take in while still learning to play at the NHL level (wing is supposedly the easiest transition to the top pro league).
Torts in his extended interview with El Portero said Fligs will get a shot on the top line with PLD and Cam while Gus plays alongside Wenny on the second line (perhaps with OB). If that's the case, he is not the first option (or even probably the second or third option) for 2C.
Agree with Matt here.
To add, if Kukan, Vlad or Peeke cannot return a top six forward then I would rather hold on to them. A non-top six F does us no good at all...already got plenty of those guys.
As for Murray, I could see him moved but not sure someone is giving us a top six F for him with his injury history. However, he could certainly return futures and if that allows us to re-stock the fridge while creating an opportunity for one of the d-men buried behind him I would consider that. If a GM wants a top pairing d-man (which Murray is) but is worried about the injury make the draft picks conditional: Murray for a first rounder and a conditional third that could become a first if he plays 70+ games in the regular season. I don't know if the return is correct but you get the idea.
Marchenko pots two goals in his first VHL game of the 2019-2020 season. Hopefully this strong debut helps him earn a regular spot in the lineup so he can continue to develop!
Agreed, this is a fair deal for both sides and also glad he's an RFA after this deal. The way this off-season was going I was worried more and more of these RFAs coming off their ELC were going to fight for four year deals that brings them to UFA. Hopefully most of these really good RFAs start signing similar style bridge deals, otherwise it really screws up the cap system.
Or maybe in this specific case the Rangers passing was sublime making us look like the Washington Generals vs the Harlem Globetrotters and Elvis simply made an outstanding save. What I saw (and I am no expert) Elvis never really looked out of position on the play...he tracked the puck well and the Rangers passing was outstanding opening up a golden scoring opportunity and Elvis stole it.
I expect Elvis to look like a man against boys here. What a SAVE!!!
https://twitter.com/AdamZHerman/status/1170078954625142787?ref_src=twsrc%5Etfw%7Ctwcamp%5Etweetembed%7Ctwterm%5E1170100524252848128&ref_url=https%3A%2F%2Fs9e.github.io%2Fiframe%2F2%2Ftwitter.min.html%231170100524252848128
Safe to say four of our top five prospects will no longer be prospects after this season? I am predicting Foudy goes back to Juniors...with Elvis, Vlad, Texy and Bemmy, are Torts and Jarmo really going to want to roll with a fifth rookie? Of course I felt the same way about Luc and he made the jump after one post-draft year Junior season.
Its not worth continuing the debate...we will have to wait and see how Marchenko continues to develop but I will say one thing.
I believe the MHL is more like Russia's Canadian Juniors than the ECHL. The ECHL is for "never weres" but the MHL is for young prospects still developing. So think of Marchenko being a PPG in the MHL like Foudy being a PPG in the OHL. Again, if Foudy had been pushed into the AHL 1/3 of the way through his OHL season last year the way Marchenko was pushed to the VHL from his MHL season, I suspect the results might have been similar.
Wait...the kid just turned 19 in late July and the KHL is widely considered the second best league in the world. Not making it in the KHL at 18 is hardly a reason to lower the expectations for him. The fact they even gave him a game in the K last season was a head scratcher to me. He should settle in nicely in the VHL this season (the K's version of the AHL). Foudy was the first rounder and Marchenko the second rounder, how do you think Foudy would have fared in the AHL or NHL last season? I think he would have been overwhelmed! Just like Marchenko.
If you have a sub to The Athletic, Corey Pronman said he did not score goals at the U20 tournament but that his skill and speed were evident and that he was effective on the PP (suggesting he has an all-around game). He also quoted an NHL scout who suggested he looks almost NHL ready.
Doggy says: I think that would be crazy...kid needs to be developed slowly but people who have seen him play think extremely highly of him and are "buying" on his future.
Pronman has him as our #3 prospect, 6'3", "great" speed and "elite" puck skills. I have seen reports from other scouts as well. I have not seen a report from anyone who has actually seen him play multiple times who is downgrading him. I am going with that.
I get the impression Tarasov might have the highest ceiling of all the goalies in the system...including Elvis.
Very intrigued to se what TFW can do at the AHL level this season.
I am hoping you are way off on Marchenko...I am hoping he is a top three or four prospect in the system.
Yup, saw that when I read the article. He is definitely a prospect to follow with great interest!
"Almost NHL ready"? Whoa. Pronman is a Marchenko honk...and I am excited about him too...but let's not get crazy. The kid did nothing at the VHL or KHL level last season. Let's be patient and see how he develop this year.
I need to go find the new Pronman article though. Thanks.
Couple of thoughts...
1) This team was obviously more talented and experienced last year but its safe to say (if you read The Athletic article) way less dysfunctional in the dressing room. Foligno clearly had his hands full and apparently got extra help from the As Boone and Jonesy. This is good growth for the leadership...they were tested in 2018-2019. Things should be easier this season.
2) Everything is going to come down to goaltending. If Korpi and/or Elvis can steady things in net this team will be competitive. They aren't going to blow other teams out offensively but there is enough offense and skill to be competitive and the defense is way more than solid...so competency in net is all we need.
3) This team's make up is not all that different from the one that made the playoffs three years ago (minus Bobs...refer to #2). There were no offensive superstars (maybe Cam and he is still here).
No question we are not the team we were last year but I am excited...this team will be fun to watch grow and improve as the season progresses. We might have a rough start but I expect this team to be better and better as the season wears on.
I think the Bruins series was good exposure for him. If everything continued like it did in the Tampa series he might have missed the emphasis on the things he absolutely needed to work on this summer.
Agree with Matt, there will be highs and lows for Tex during his rookie season but he will certainly have many opportunities to show he is an NHLer and I expect him to settle into a top six role (who knows, he might be playing C before the end of this season).