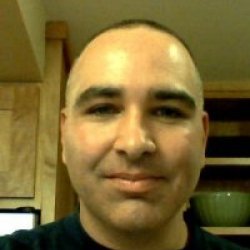 Doggy
---
Peterborough, NH
MEMBER SINCE April 12, 2017
Favorites
SPORTS MOMENT: 1986 NY Mets World Series...Jesse Orosco tossing that winning glove high in the air!
HOCKEY PLAYER: Of all time? Brian Leetch!
NHL TEAM: CBJ
NFL TEAM: Brownies
Recent Activity
Let's be patient...expectations for this upcoming season should be tempered.
Anyone see Mantha's goal against Germany today? The one that made it 5-1? Go to the 55 second mark to see it. Why do I bring this up? First of all, its a beauty! Secondly, Mantha was the guy I wanted in that 2013 draft. The one where we drafted Wenny at 16, Rachel at 19, and then saw the Wings take Mantha at 20. Man we got snowed in the draft! 6'4", 200 Lbs and has scored 49 Gs and 96 Pts over the last two seasons. SMH!
Bread will be 28 in October. I would think Bread wants the eight year deal but I am sure the Rangers would be more than happy to give him the seven years max deal they are allowed that would take him to 35 and are not worried about his 36 year old contract.
The only way this works is if multiple teams think they have the cap space and a legit chance to sign him. Then the 8th year becomes a real bargaining chip. That said, I cannot imagine anyone offering more than a 3rd rounder to acquire his rights. Who knows, maybe I am wrong.
I was thinking about this earlier today. It sucks to be losing Bread but I dread losing him to another Metro team.
What the hell is an Alternate Governor?
Lehner has to be looking for a full time starting gig after his breakout year this year...and he deserves that opportunity. Doubt he wants to babysit/keep the seat warm for Elvis. If he wanted that he could stay on Long Island. A player like Kinkaid makes more sense for us.
He's gotta drop the Clark Kent look in his interviews and fly in wearing a suit and cape :)
He's one of my wife's favorite players to watch too :)
I think what impressed me most this year about Andy was the bump in As. The first two years and even early part of this year he was a one man wrecking crew but he's done a lot of his work solo. The second half of the season I saw him looking to pass more, cycle more, look for his teammates more. He's never going to be Gretzky passing the puck but that vision is growth and important to his becoming a complete offensive threat.
Sorry...long rambling post. Bad Deadpool!
I would hate to see any of the d-men moved but we have a full house at the moment and someone might have to draw the short straw. Can go through each player one by one to determine their merits.
Jonesy: not going anywhere unless someone is offering us a McDavid/Matthews type player...and that's not happening
Z: I think under the right circumstances Jarmo would move him but I am not sure that will happen. Z's defense improved this year and he is a legit top pairing d-man and hasn't even turned 22 yet. His next contract won't come cheap but we can afford him. He will be a CBJ for the next seven years.
Murray: I think this is where we start talking about moving a player. I think he is the guy we would be interested in moving the most. When healthy he is at worse a #3 and at best a top pairing versatile d-man. He's also still restricted so there is still cost certainty. I am not sure he could return a top offensive player in trade but I think he could garner us a late first round pick (perhaps as high as 20) for a team looking for immediate defensive help. Let's be honest a #20 is no guarantee to play in the NHL and certainly not in the first two years after being drafted so I do think he could return us some futures...which we need.
Savy: I am torn here because Savy offers us something we don't get from any of our other d-men...a big physical presence (maybe Vlad can fill that role but having two wouldn't be so terrible). He's now a veteran and he is steady and reliable. A real good 3/4 d-man. But he has just two more years left on his current deal and is the old man in the group at 29 next season. So I hate to lose him now but not sure we would re-sign him in two years anyway. He would be missed but he might have excellent trade value right now so he might make the most sense.
Nuti: This kid has done nothing but over-achieve. He is sound defensively and has good vision moving the puck up the ice. He's also young and cost controlled for the next few years. I don't see Jarmo moving him unless he returns a legit top six offensive threat.
Kukan: Always been a fan and this year he proved that patience pays. He looks like a legit NHLer. Again, he is still just an RFA. I could see Jarmo selling while his stock is high (although I expect him to continue to improve). He's probably a second pairing d-man on a team with a weaker blue line.
Vlad: Skates so well for a big man. I don't see how he isn't a starter come the end of TC. Jarmo has been waiting years to get him to the US, no way Jarmo moves him.
Harry: honestly, I don't see the team moving him either. I doubt he has much value in trade but a more than serviceable 6/7 that is still an RFA. If the team moves on from Murray and/or Savard then Harry becomes "next man up" on the bench and there is nobody else in Cleveland ready to fill that role and we'd probably be reckless to think Peeke is ready to step in.
Someone is getting moved because there is a logjam of talent but you need insurance against injuries so Jarmo can't get over-zealous.
OK, just looked this up. Thanks CapFriendly...had no idea it worked this way.
The cap hit is calculated as follows:
Cap hit = signing bonus × total season days / season days remaining + base salary (base salary is total salary - signing bonus)
Cap hit = 92,500 x 186 / 18 (signed March 20th and season ended April 6th) + 832,500
The calculation isn't exact to 1.844 but its in the ballpark.
I like Bemmy's future but think he starts in the AHL. From what I have heard it sounds like his style of play will require more adjusting to the smaller NA game.
I am not sure the Isles are anymore likely than the CBJ. Just like we have Elvis, V2 and Tarasov, the Isles have Ilya Sorokin who at 23 went 28-6 with a 1.16 GAA and .940 Save Percentage in the KHL this year.
Its hard to extrapolate because he plays for the best team but not sure the Isles are ready to commit giant dollars for years to Bobs if they think they have an elite goalie prospect on the brink they can cost control for 3-4 years.
Yup, not a typo. I am sure Elvis' agent had this worked out. BTW this happens with NCAA Seniors too.
What draft? We have like one pick in the next two years (two if Duchene walks).
But why trade an asset for something you can get for no assets? Then you can turn around and use that asset to get something else.
Florida is currently about $18 Million under the cap for next season so they could just about squeeze the two of them under the cap with no other moves. And their money problem is not salary buried in forwards or defensemen but the almost $8 Million they have committed to Bobby Lou (3 more years @ $4.5) and Reimer (2 more years @ $3.4). So unless we are willing to take one of those two goalies off their hands to open up their cap space (which I hope Jarmo wouldn't be), then there is probably no trade to be made.
If the Cats are intent on signing Bobs and Bread and still want to move an asset like Huberdeau to free up cap space, they might as well sign Bobs and Bread in UFA and then trade Huberdeau somewhere else for something else (a bevy of draft picks and/or prospects and/or defensemen).
I love Bobs, best and most impactful player we have ever had. Even if he doesn't like to do interviews I think there is reciprocal love and admiration between the fans and the player. But committing to him long term right now seems pretty foolish if he wants Price-esque term and money. Unless signing him means we can keep Bread (as a package deal), then I am listening.
Come on guys be realistic. Think about it from the player's perspective. He's a 27 year old Unrestricted Free Agent. He had a breakout offensive season. He's cashing in for the most money and term he can get. He's not taking a 1-2 year deal. Doubt he wants three years either.
Either they are committing to him or he walks.
It takes at least two teams to dance. Cats were going nowhere this season. Why would they trade an asset for a player that wouldn't help them immediately and they could likely sign in the off-season?
i suspect Jarmo considered moving Bread but nobody made him an offer worth pursuing.
He's done prove-it deals with lots of players. Jenner, Murray, Andy, etc. Sometimes the prove it deals are wise and sometimes it bites you in the ass (Subban in Montreal).
I think the CBJ counted on buying out the end of Dubi's contract, I don't think they had planned to buy out Wenny. I think they might eat some salary for a trade but not buying him out to shed his contract.
I have not seen the tournament so not sure how he has roamed. Considering you can't play the puck outside the trapezoid in the NHL, where has he been going that would get him lit up,
Not sure Zinger moves the needle for me. Especially at $4 Million for multiple years. We already have to figure out what to do with a less than physical Wennberg on a big money multi-year deal.
If Zito is allowed to take another job I would assume this means Jarmo is not planning to leave any time soon. Have to believe if JD was going to NY and was planning to bring JK with him then Zito would be a top candidate here.
I know...I was just kidding :)