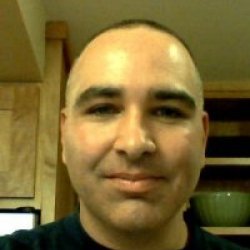 Doggy
---
Peterborough, NH
MEMBER SINCE April 12, 2017
Favorites
SPORTS MOMENT: 1986 NY Mets World Series...Jesse Orosco tossing that winning glove high in the air!
HOCKEY PLAYER: Of all time? Brian Leetch!
NHL TEAM: CBJ
NFL TEAM: Brownies
Recent Activity
Voronkov was named Rookie of the Week in the KHL last week! Go Dmitry!
Not even remotely my first experience but the first for some friends of mine...
I took them to the Jacks (or was it Barons) playoff game held at the Strongsville rink. The Gund was not available and the team had home ice advantage so the game was moved to Strongsville. They built out the stands to hold like 2500 people. We lost but...that little place was ROCKING! Kind of a once in a lifetime experience.
So I will add what I believe is true to your history...
Together, Swig and the Gunds moved the team to Cleveland at the Gunds suggestion (it was difficult getting the NHL to agree to the relocation). And yes they played in the Richfield Coliseum. The Gunds eventually bought Swig out as he continued to miss payroll, etc.
After a couple of poor years the Gunds paid for a study to determine how long it would take to build up a fanbase for NHL hockey and produce an economically sustainable franchise in Cleveland. The projected time line was too long so they sought the merger with Minnesota becoming partners in the ownership group there.
First the Gunds got the expansion team in San Jose (started play in 1991) and then the North Stars moved to Dallas (1993). That expansion was crazy with MN getting half the roster, San Jose getting the other half of the roster and then an expansion draft for both teams to fill out their rosters.
For anyone interested, there is a good book called High Sticks and Hattricks, the story of professional hockey in Cleveland. The author starts with the teams that preceded the AHL Barons (of the early 1900s), goes up through the 1940s when the Barons owner turned down an offer from the NHL to join the Original Six and become #7, through Nick Miletti's failed attempts to secure an NHL expansion franchise, the WHA Crusaders and NHL Barons and then the Lumberjacks. Leaves you considering a lot of "what ifs".
OWSH45, and of course the Seals moved to Cleveland and became the Barons (loved their red sweaters with the outline of Ohio and the "C" inside it)! That's pretty cool.
Sharks were just slightly more successful than the Seals. Were they also the Golden Seals? I only learned the story of how the Sharks came full circle form the Seals and the crazy expansion draft they had for the team. I am not sure how I did not know abut it (maybe it wa while I was living in Japan). Its really a Wild story (no pun intended) and never heard of such a thing!
I don't remember the exact details but it would have been mid-late 70s at Nassau Coliseum to see the Isles play. A buddy of mine and I met up on the Island last season and hit up a CBJ v Isles game there. It was good memories...everything except the CBJ getting beaten.
The Islanders practice facility was about a five minute bike ride from my house at a county park and I lifeguarded there in the mid-late 80s and I would sometimes run into some of the guys.
I am not sure a buyout of Dubi is necessary. I think he goes on LTIR (Long Term Injury), his salary is paid by insurance and he comes off the cap. No hard financial decision to make and its almost $6 Million extra space which is a lot of breathing room! I'm also unsure how much these guys are really going to make.
I don't know the details of the rules but I think its different from the beginning of the season. AP explained some of it in a tweet yesterday or Sunday. IIRC, if Foudy had made the squad out of camp they could have him active for I think 9 games but if he gets to ten then you have to keep him. But if you send him down then he cannot be recalled during the season (except under specific "emergency" situations).
This was considered an emergency situation...and I think the Knights had to agree to let him go too (but I can't see how a CHL team could tell a kid "no"). I didn't see that he was sent back down...I have no idea what the rule is about how long he was allowed to stay.
I like Hoffman, he's a legit 30+ goal scorer but he is a UFA this off-season and will be 31 just after next season starts. He's already being paid $5 Million a season. He knows this is his last big payout so I see him asking for 5-6 years at an AAV of $6+ Million. You wanna give a guy that kind of scratch who might only live up to the contract value for 2-3 years? I am not saying no don' do it, just saying know the ramifications of doing it.
I don't know enough about Haula. He's not a 30 Goal scorer...more like 20-25 but he's also younger and would come cheaper than Hoffman. He's also Finnish so Jarmo likes that...especially since we are playing two regular season games in Helsinki next season.
Other upcoming UFAs include Taylor Hall (28), Chris Kreider (29), Tyler Toffoli (28), Sam Reinhart (24) and Namestnikov (27). I like Kreider, I bet he fits Torts system well but he's not necessarily an offensive difference maker like Hall or Hoffman.
Here's an idea, how about a generous but shorter deal for Dadonov? He will be 32 in March but averaged 28 Gs and 67 Points the last two years and he's on pace for 37 Gs and 66 Points again this year. I don't know if he wold come to Columbus but...money didn't talk with Bread but it might talk to an older guy like Dadanov who hasn't been making NHL money all that long and might not have another contract in him. How about 4 x $7 or 4 x $7.5? We can afford that, especially after Dubi's contract comes off the books for LTIR.
Sounds reasonable. Something has to give on the blue line...too many players.
Great question GM, way too early to know but if I had to guess...
Marchenko is the only one with top line talent and he is locked into the KHL for two more years after this season. I don't have any issues with that, he should be ready to contribute as soon as he arrives (ala Gavrikov) but it does mean we have to be patient and he is no help in the next couple years.
Tex and Bemmer as mid-six forwards. I think we might have over-hyped both guys and now the roller coaster has kinda swung down in the other direction. Betting somewhere in the middle is where the end up...which is OK.
Foudy on the third line. Eevery time I hear people evaluate his skills I picture Jason Chimera but playing center. Great wheels, solid defensively, hard worker, good character guy but hands that can't keep up with his feet.
TFW as a bottom six
And you know that's not bad return for any of these guys (except Foudy). If Marchenko is a 2nd liner or better that's great for a second rounder, Same thoughts on Tex...he was a second rounder. Bemmer was a 5th rounder, if he is a middle sixer he has over achieved. TFW was a seventh rounder in his second year of draft eligibility...if he even plays in the NHL he has beaten the odds.
I think we should also keep an eye on Dmitry Voronkov who we picked with our 4th rounder this past year. Big kid with a good skill set. He's certainly not lighting the KHL on fire as a 19 year old but he's young and had a really solid World Juniors tournament in Dec/Jan (named one of Russia's top three players of the tournament). He might have mid-six potential as well.
I wonder what the $$s are.
I'd settle for Matty C.
Calvert (5th round pick) vs TFW (7th round pick)
Both played in WHL and both and were team captains (I think Matty wore an A)
Both are undersized (Matty C is taller but TFW is weightier), both skate with speed and are relentless not shying away from physical play or larger opponents
Matty C 99 Gs and 230 Pts in198 WHL games, TFW 93 Gs and 245 Pts in 206 WHL Games
Matty's first season in AHL was 13 Gs and 25 Pts in 38 Games (.33 GPG and .66 PPG). TFW is at 7 Gs and 16 Pts in 28 Games (.25 GPG and .57 PPG) but on a hot streak so his numbers could easily improve and he could match Matty C's first AHL season stats.
TFW getting comfortable in Cleveland! After scoring just 1 G in his first 11 Games, he has 6 Gs and 15 Pts in his next 17 Games (including 4 Gs in his last 5 Games with no multi-G games so he is consistent and productive most nights). If he can continue on this pace of a near PPG for the rest of the season the team might have to take a more serious look at him next season.
I really don't know what should be done but I agree as this league gets younger and younger and the cap becomes harder and harder to manage the team needs to find a way to restock its prospect pool. I see Korpi and Elvis both here through the end of this season but Jarmo will try to resolve it before next season begins. Whichever one goes might make good trade bait for finding more offensive punch (might need to be packaged with a d-man depending on how good a player we want in return). I also think our blue line is going to get expensive fast...someone in the top four is going to get moved and it ain't Seth Jones.
FTR, I don't have the answer, I just know Granlund isn't it. How daring are you...Jets desperately need defense. What if they offered up Kyle Connor or Laine for Z or Z and Tex...you do that? Gotta give to get and even without Z and not relying on Murray we still have Jones, Gavrikov, Savard, Nuti, Kukan, Peeke and Harry. I am not pushing for it...just asking. How else you gonna get a dominant offensive difference maker?
What the CBJ need is a solution...not a band aid. I am not sure Granlund is even that...he's not a difference maker. Like it if he is on your team but not the kind of player you go out of your way to give up assets to acquire. I don't know what happens at the TDL, Jarmo proved last year how unpredictable he can be but I bet he is keeping one eye on this season, one eye on next (and beyond) and also working on his strategy for the upcoming expansion draft.
If his value hasn't suffered much since getting to Nashville then how do you justify just a 4 & 7 for him. Granted he's on an expiring contract vs having one more year but he was traded for Kevin Fiala, a young established NHLer who had scored 33 Gs and 80 Pts in his last 1 3/4 seasons in Nashville before the trade. The closest comp I can come up with on the CBJ is perhaps Milano though not nearly as accomplished in the NHL as Fiala.
Fiala is a legit .2 - .25 GPG and .5 PPG player
Milano in his best season (2017-2018) was a .2 GPG and .45 PPG player but has not proven he can do it for a fun season+
Since Granlund is on an expiring contract Milano might be a reasonable ask. Would you trade Milano for two months of Granlund and maybe a playoff run? Not me, I'd rathe take my chances with Milano who is still an RFA after this year and see if he can grow into a more dangerous player. And I am not even a Milano fan.
I do think they will split duties but not sure its gonna be 50-50 to start. Elvis is smoking hot its going to be hard to dial him back...he has to get more starts than Korpi unless he struggles. Of course Jarmo could get an offer he can't refuse and one of the guys is moved before the TDL (but I highly doubt it).
I know this is academic but the generally accepted narrative about Wally Pip is most likely false. Gehrig was my sports hero growing up and I wrote a research essay about the Iron Horse when I was in grade school (a bit ironic because I haven't paid any attention to baseball since the beginning of the 1990s, I was a Mets fan...not a Yankees fan and most Jews lean towards Sandy Koufax as their hero :) The movie, Pride of the Yankees, was a great movie (I still cry every time he gives his speech at the end) but shockingly plenty of liberties were taken with the story.
Most likely...the real story is that the Yankees were awful that year and Pip was flat out struggling. The coach, the great Miller Huggins, tinkered with the lineup benching vets and trying youngsters. Pip got benched and Gehrig grabbed the job. It was most likely performance rather than injury (faked or otherwise) that launched Gehrig's career.
Nice depth player. Not a game changer and he's a UFA this off-season and already making almost $6 Million. IOW, he is a rental in my eyes, can't see the team extending him longterm. So...wha are you willing to give up fo him? 2nd rounder? How about a 3rd rounder and Kole Sherwood? IOW, I am not willing to give them much of real value and Jarmo has already said he is not paying for rentals this season.
I really liked Mantha in that 2013 draft...instead we took Rachel. SMH!
March/April is rough! CBJ must bank points in February if they have a shot at making the playoffs.
I don't believe in losing your job because of injury but not sure how you cut Elvis way back the way he is playing. He and Bobs were brilliant last night.
Yup, low risk signing for a good character guy who can chip in offensively...and lead the Cleveland kids too.
In Jarmo I trust. Whatever he does is OK with me...I'll just ride the wave up or down, whichever direction he wants to point us in this year.
IMO though, just because you make a trade to help you now doesn't mean you can't also be helping yourself for the future, they are not mutually exclusive. Not every player is a rental like Duchene and Dzingel were. Coleman is a good example of this. He is a good player now and has been more productive with each successive season, played four years in Ohio, can play all three forward positions and has another year left on his deal. So he could help now and next year while the CBJ decide if they want to extend him as a UFA after that.
One could argue a "conditioning stint" in Cleveland would be wise but I do think he ends up back in the lineup sooner or later...when he is healthy.