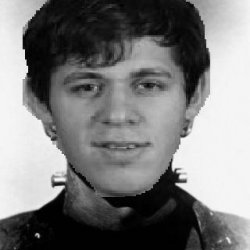 Evgeni Frankenstein
---
MEMBER SINCE March 21, 2018
Recent Activity
Congratulations Bill Zito.
How nice would it have been if Andy had his surgery earlier. We need a banger against Toronto.
I wish they would take the blue that is in the top right sweater off the color palette. Go with a gray or a black.
Dave, just chip it up the boards, King. He did well with what he had.
Sorry to all. That was my attempt at sarcasm. He definitely needs a change of scenery. We have stuck with this guy for too long. IMO
A defensive center that isn't good at face offs kinda sounds like a Defenseman. See if he can score from the back. Gotta try something.
Call me weird but I still like the original 3rd sweater the best. BRING IT BACK SOMETIME HUH
Voracek seems kinda too low on the list for me.
We now have Shoresy, Jonesy and Riley....Hmm
Thanks CBJ MATT. Hey maybe Nashvile will be willing to sell off a few centermen. Joey and Duchene are not having very productive years.
Anybody heard anything on Brandon Dubinsky? Is he done?
Glad to see MacInnis drawing back in. 4th line looks fast.
Wennberg definitely NOT a keeper. Not sure about the trade market for a bad centerman though.
Stenlund is definitely a keeper. IMHO
The glove hand is strong with this one....
OK Can we finally get a Ryan Reaves for Christmas. 3-0 and this POS takes a run at a rookie D man. If league is not going to do anything, players need to! Good on ya Savard.
So Player Safety takes into account injury but not intent. Hmmmm. Are we sure Parros was ivy league. I guess we need someone in that office that has been there before. What's Raffi Torres doing these days? 2 games MAX!
I like the emotion but he needs to take it down about 50%. Teams will target him to get him off his game.
If Anderson would have sucker punched Giordano, he would have received a game misconduct and probably 10 games for 1st offense.
We get no respect. Maybe its time to sign a goon ourselves.
Start Elvis! He's not going to learn on the bench, also he kept his composure when he got lit up.