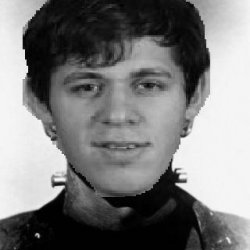 Evgeni Frankenstein
---
MEMBER SINCE March 21, 2018
Recent Activity
Just.....Pass. I'll leave it at that
Be legendary by Pop Evil @ .32 sec mark on
The Trooper by Iron Maiden!
We'll be happy to keep him!
Definitely a check to the head! He could have went shoulder to shoulder but then probably would made good contact with big Z.
Payback is a bitch....."heads up"
What is the status of Nuti and McQuaid? We could use some help getting out of our own zone and Nuti is good at the first pass. McQuaid is a bruiser...he fits right in this series as #6 D man. IMHO
1 game for the hit. First time offender. Nuti wasn't hurt. I did not like how the elbows starting coming up the more frustrated Tampa got. Terrible Ted's first line says it all!
I hope he donated it or lost it but it kinda reminds me of when Foote left.....like a dbag!
He is a repeat offender...Give him 8 game suspension. See ya next year Shaw.
Panarin - 1st
He is so due!
Trade Bob and get our picks and prospects back. Korpi can't do any worse in the playoffs than Bob....If we make it.
Resign Duchene and all is good. IMO
Hopefully they handle it better that NY did with Tavares
Is it me or is Shaw picking up Larsen's slack again. Seems like wherever the deficiencies, Shaw takes care of it. Hope it all work s out!
If he hit Crosby he gets 10 game suspension.
Good to see healthy competition......Don't wish ill will on anyone but would love to see Milano up fighting for a spot also
3/23/2017 Panthers vs. Coyotes
Very good analysis...(tapping stick)