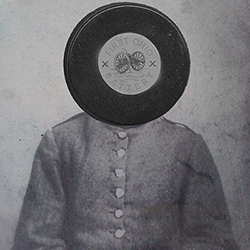 General Mokus
---
MEMBER SINCE November 07, 2019
Favorites
NHL TEAM: Columbus Blue Jackets
Recent Activity
We weren't already Top 5 in defense?
He was playing really well until they called up Peeke and everyone else worth a damn up to the NHL. I predict he'll be better than Matiss
Not considering the Kings?
Probably, yeah. I still feel good about him on the first line though and I expect him to take some really big strides this year
He needs muscle and some more experience, but he already looks like he's gonna be a force
Think that's an overestimate of them, but fair enough
All true about the Isles, but they've shed a lot already and they're probably gonna have to shed more.
I wasn't really speaking in terms of helping us, more just getting picks
Oh yeah. There's also rumors that Vancouver is really gunning to add Hoffman for a year. Take one of their players who's contract is ending at the end of the year (Sutter, Baerstchi, etc.) and get a pick. Honestly if Jarmo feels good not adding anything, might as well just sponge for picks
Ahhh gotcha. I'm not quite sure how I got to that point in my head. But whatever, no harm. Alternatively though, if we're not gonna use the space, we could perhaps get a pick by taking on a bad contract that ends at the end of the year. Vancouver and Edmonton come to mind...
Its also entirely possible that I don't understand how it works either, haha. but it was my understanding that if you put a player on LTIR you could essentially cheese the salary cap and give yourself more allowance that the actual cap (a la Arizona with Hossa and Toronto with Horton and Clarkson last year). Provided that this is actually how it works, my thought is that we could trade the last year of Dubi to another team for a draft pick (not even necessarily a high one, but you know, something). They could then put him on LTIR and consequently get cap relief or enough to make a signing of some kind.
Right, the logic being if the space is moot, why not move him and get a return so they can take advantage of the new space?
Trade Dubi's last year to a team that's not gonna care about spending and is hard against the cap for a draft pick. They can put him on LTIR for temporary cap relief, or to field another player on a short contract. If my understanding of how LTIR works is correct.
Oh that's how I've been keeping track of them aside from EP. I didn't know they had an English site
What if we could clear space, yet also get an asset? Assuming we've stopped adding in this offseason
Have you been using the KHL app?
Yeesh, still would not have felt good about that
I think the idea with Koivu was to have someone you could acquit themselves confidently on our 3rd line that could free Boone to the wing, which we know is where he's more dominant. Understand all your arguments and actually agree with most of them (except I really think Bemstrom needs a year in the A to get used to the North American pace and physicality). It's also certainly possible that he turns out to be totally cooked, and if so, we'll slot in a younger guy.
Maybe to Vegas, in light of certain acquisitions. Could yield some draft capital if we don't end up using the space.