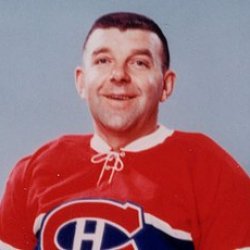 GumpWorsley
---
Charlotte, NC
MEMBER SINCE March 15, 2017
Favorites
HOCKEY PLAYER: Sidney Crosby
NHL TEAM: CBJ
NFL TEAM: Browns
MLB TEAM: Indians
SOCCER TEAM: Crew
Recent Activity
This story needs an update.
Every time Wennberg scores, somebody always posts the obligatory "Wennberg's back" comment. Wennberg will always be the enigma of enigmas. How someone who had such a bright future completely collapsed will be the subject of conjecture and debate for years.
If we wait until no one catches the virus, we may not see hockey for two years.
I hope I can stream this over NHL.com
If my fingers are accurate, the SC could be 7 games in 13 days.
Good luck to Jakob in the KHL, but we've got plenty of these types of players in our system with Robinson and Sherwood just to name a couple.
I'm one of those naysayers when it comes the Blue Jackets and advancing tin the playoffs. We finished 28th in scoring and were way too close to dead last. We need blue chip offensive skill and this looks to be our best shot in a long time to draft that kind of player.
I don't believe there is any way the NHL will allow our franchise to win the lottery to bring the #1 overall pick to Columbus.
I used to feel this way as well, but remember this is the same draft lottery that gave Edmonton three out of five number one overall picks. The NHL couldn't have been thrilled with that. I doubt the Blue Jackets will win too, but the NHL won't have anything to do with it.
One of the proposals I've heard is the eastern conference teams would play out west and the western teams would play in the east to avoid this very conflict. We'll find out soon enough.
PS...Just like when Columbus was announced as a finalist for Amazon's HQ2, I knew we would never be the host city. There are too many cities in the NHL who have a lot more political power than Columbus does, which has little to none.
The truth is, Columbusohio is the least politically powerful city in the NHL. No one cares what we think and if another city wants the hub status, like Pittsburgh or Toronto, they'll easily get it.
The Blue Jackets usual season for several years, not too long ago kind of went like this. Get off to a slow start and then go on a long losing streak. Be out of the playoffs by no later than late November and completely demoralize the fan base. Play lousy hockey through most of February and then for some inexplicable reason, start winning. And win and win and win. Fans for the second time in the season become demoralized because we've seen this movie before. With each win, there goes another difference maker we're going to miss out on in the draft.
No one thought the Blue Jackets were going to win the series, but Game 4 was our Stanley Cup. The way the Blue Jackets, inspired by the raucous, ear splitting crowd kept fighting back was the thing I won't forget.
I'm not sure I understand the "Gavrikov could stay" heading. Of course he's going to stay. He's a top four D man and only a RFA.
This list also displays one of the real shortcomings of the Blue Jackets and that's their drafting. Yes, they've had a couple of hits, but too many of our first rounders have been average to outright stinkers. Small market teams like the CBJ have to have a HOF batting average in the draft to be competitive and the Jackets haven't.
PLD at $7.32M is too high in my book. Too me he hasn't shown that he is a consistent scorer, going for long droughts without a goal to warrant that kind of money.
We screwed the pooch early in the season when we gave away points left and right. I'm guessing we'll need at least 97 points to make the 2WC. With 62 points currently, we'll need to go at least 17-13-1 to hit that mark. We're in a much better position than before, but like the article says, there'll be no margin for slip ups against teams at least on paper we should beat.
We don't have many chips left on the table. Jarmo has already said he's going to keep our first and we don't have a second or third this year. After Seth and Zack, our D is good, but not good enough to bring back in return a difference maker type of center. Our forwards are all meh with the exception of PLD, Cam, and Oliver. Josh has one whole goal this year. What is he going to bring? Not much.
Another ugly game but Oliver saved the day with his return
Still don't know if I'm waiting for the clock to strike twelve and the CBJ carriage turns back into a pumpkin or this is a legitimate playoff team. I guess time will tell.
I wish our forward position had as much potential as our goaltending does.
Need more offense. End of comment.
Stalin is quoted "one death is a tragedy, a million is just a statistic." Kind of the way I feel about the Blue Jackets right now. There are so many players out, it doesn't matter any more.
Looks to me as if we have a boatload of below average doesn't it?
Korpi by this time has probably had every coach and teammate tell him to knock off the histrionics on the ice. Yes there were breakdowns tonight , but he's let some softies in to this year.