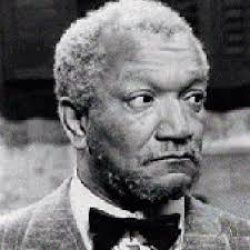 Hovenaut
---
from Defiance, Ohio
MEMBER SINCE March 09, 2017
Caps fan. Guess I'm a rival here.
Favorites
SPORTS MOMENT: I'm lacking one for pro hockey.
HOCKEY PLAYER: Present - Braden Holtby, all-time - Gordie Howe
NHL TEAM: Washington Capitals
NFL TEAM: Washington Redskins
NBA TEAM: Washington Wizards
MLB TEAM: Baltimore Orioles/Washington Nationals
SOCCER TEAM: Lulz
Recent Activity
Congratulations, Jackets - good luck against the Bolts.
Had to come in and pay respects...helluva series.
You can tally in those three empty goals there...
I know how bad a fanbase wants it, and I'm happy for the CBJ fanbase tonight.
Congratulations, Blue Jackets - good luck the rest of the way.
Keep groovin', Jackets...
In with my respects. CBJ hung in there and kept grinding...one of the gutsiest third periods I've seen in some time.
I didn't tune in until late, but what a way to kickoff the playoffs (and a feather in your cap as well, New York Islanders).
I'm well aware of not getting to ahead of things after one game, but that was about as good a win as one could ever ask for.
Continued good luck the rest of the way - give 'em hell, Jackets.
Hello, playoff hockey. Here's to a great series.
It's going to be a fun series.
Capital One Arena will be loud tonight for sure.
Hola, SO.
Pulling for the Caps, staying true, but just stoked for playoff hockey.
Between that and Ohio State's spring game, it's going to be a fantastic weekend.

Excellent matchups all around to open up...going to be a very good weekend of hockey.
Grubauer earned it, no gripes here.
Just hoping he stays hot.
Bumpage - Saad tricked it up against the Pens last night.
10-1, ouch.
Brandon Saad would be my choice this morning...
"I also think we finally get a Stanley Cup Playoff series win, likely against the Capitals if my prediction is in the right ballpark."
Ok, ok...I'm back to reading daily.
(I can't argue the point)
I'm late in, but since I hear hockey is about start anew...
Congrats, Double A - looks like you're already skating at full speed.
Dawn of a new season...
I'm Hovenaut, keeping the online handle as I do some work over on 11W.
As some already know, I'm a Caps fan (Ohio native, but have lived in the mid-Atlantic for most of my life), so don't have much to call on for the Jackets. I was very impressed with last year's win streak - the franchise has definitely arrived.
Most things end badly, but overlooking Nash's exit from C-bus - the guy has been a consistent, productive player.
Favorite current Jacket is Bobrovsky.
I knew it was coming, still had to read.
Sigh.
I might have become a full-time Jackets fan yet.
In with my respects, congratulations to Sergei Bobrovsky - well deserved.
Props to the Maple Leafs - I think those long-suffering fans have a real contender, look out for them next season.
Still exhaling, but should be ready by Thursday night.
I know the loss stings right now, but the bigger picture is very positive, Jackets fans. Helluva season, and there is much to look forward to...and eager to partake here on 1OB. Heads high, folks.
Yeah, I'm in for sure. This one has an Empire-like feel, and expecting another excellent installment.
I have my own issues on hand in Toronto tonight, but here in solidarity. One at a time, Jackets.
Full respect to Lemiuex. Gretzky may have solidified the sport, but Super Mario kept hockey in Pittsburgh when it could have easily left. Hard to like the Penguins, but it's a very good franchise in a city deserving to have it. Thanks for reading, Sith.
Had to look up some details off the interwebz, but the moment has stuck with me all these years. Thanks for reading, 992.
We keep coming back Jeff, no matter the outcome. Thanks for reading.