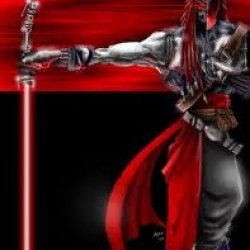 MordenoftheSith
Pickerington (via Cleveland)
MEMBER SINCE March 09, 2017
I was born in Cleveland, so those teams are in my DNA. I moved around a lot since my dad was in the Coast Guard, but we moved to Pataskala once he retired. I was a Penguins fan until the Jackets came around, but I didn't fully divest myself from them until they were handed, I mean "won", the #1 Pick that was Crosby immediately after Super Mario bought the team and prevented them from folding/moving.
I frequently posted topics about the CBJ on 11W, but when I changed jobs it was difficult to stay on 11W. I'm more of a casual Buckeyes fan and I am far more devout to the CBJ.
Favorites
SPORTS MOMENT: Live: 2008-2009 NHL Season Stanley Cup Playoffs, Columbus's first home playoff game in team history, Game 3 I was in section 210 at NWA. CORRECTION: 2013-2014 NHL Season Stanley Cup Playoffs Game 4, I was in Section 220 for Columbus's GREATEST COMEBACK IN FRANCHISE HISTORY BABY!!!
TV/Radio: Father's Day 2016 when Dean Ambrose cashed in the Money in the Bank contract to win the WWE Championship, then 20 minutes later the Cavs had "The Block, the Shot, and the Stop" to win the first major sports championship in my lifetime.
HOCKEY PLAYER: Any CBJ player
NHL TEAM: Blue Jackets
NFL TEAM: Browns, though I followed BB to the Patriots
NBA TEAM: Cavs
MLB TEAM: Indians
Recent Activity
I got 43 but on mobile I had a hard time scrolling. I'm pretty sure i missed some questions. It was a pretty neat experiment. I wish other writers did something like that.
https://www.1stohiobattery.com/columbus-blue-jackets-analysis/2020/03/4687/three-rule-changes-that-would-immediately-improve-the-nhl#comment-15681 It's called the golden plan apparently
I LOVE the chevron striping....
Only if it benefits the CBJ. The NHL will need to figure out the playoffs first. Under no circumstance can they keep CBJ out of they lottery as a playoff team and then out of the playoffs due to points percentage.
It was a gutless call that got the result the NHL wanted... Their beloved O6 Wings to rest up and put the Jackets where they wanted them the whole time... Off TV. Bettman has never actually HELPED Columbus, we've forced his hand on several occasions to acknowledge how good of a market this really is. That's why he "awarded" us the draft and ASG.
Has anybody else watched YouTube videos regarding this sweep? Holy hell they're entertaining...
We're on quarantine... Do you think I could get it all out before it's over?
Nothing blows my mind, or pisses me off, more than the CBJ fans who have clamored for this guy to be fired and claims he lost the locker room every time there is a 3 or 4 game stretch of mental errors. Dude has never lost the room and is HANDS DOWN the best coach we've EVER had. Look at what he had this season alone. This whole narrative that he's a shit coach is not only tiresome, it's a bullshit take. It's not even a "#HotTake", it's completely and utterly lazy and wrong.
Interested in knowing why Bjorky's extra attacker, series clinching goal, a minute after giving up a 2 goal lead is nowhere on this list.
I've been harping on #3 for years, and there is a simple solution for those who would be upset about teams eliminated from the playoffs by Christmas. Deal with it. Ok two solutions. From the date of their elimination, the team that amasses the most standings points at the end of the season gets the #1 pick in the next draft. So if you're eliminated by Christmas and another team is eliminated by New Years Day, you have a couple of games head start to out perform the team eliminated on New Years Day for the #1 pick.
Not once have I tweeted or commented about Torts losing room or being the wrong coach. In fact, the exact opposite is true and I've never understood the CBJ fans that have constantly harped about how bad he is and they need to fire him.... If you're that fan... We'll never see eye to eye; he has yet to fail at getting the team prepared for a season.
Oilers have needed Dmen for years... Think Leon would be available?
I get losing Bob and Bread is big, but, I'm still high on this team... Look at what the national negativity did with the Blues, who's only "superstar" is Vlady T and no goalie to speak of.
I'm on board... Loved his commentary with Bobby Mac during the season and then on the desk during the playoffs.
I've full faith... Look, no team has won the Cup with Bread or Bob.... Also, teams have won the Cup AFTER JD left...
Shocked! Shocked, I tell you!! "Just have to win!!" And then they do... And nothing changed.
I'm ok with not getting him for more than NJD paid... He's an unknown...
If we go Iron Maiden... Knowing full well what the song means, is still rather sing "RUUUUN TOOOO THE HIIIIIILLS" at Bob when the CBJ score on him
They came onto the ice to that one season when Nash, as captain, selected it.
CBJ have 16 back to backs... 5 are Away/Away 1 is Home/Home 7 are Home/Away 3 are Away/Home Just once, I'd like to see those more even... Just once....
Let's be clear, money is not the reason Bread leaves, CBJ will give him whatever he wants, so let's forget this notion of "how much will it take" as it doesn't matter. Regarding Duchene, 8x8 might get it done, but again, CBJ aren't going to low ball him, they'll likely offer a max year deal as well, rendering again, the money meaningless. Only CBJ can offer them 8 years, and I'm confident Jarmo isn't going to only offer 8x6 to them.
I've been to 4 playoff games... 3 were losses... 1 was the epic comeback vs the Pens in game 4. My neighbors probably think I'm mental, but I was not holding back on Tuesday night...