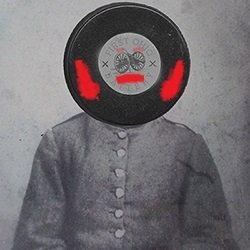 osu992
---
from Alexandria, VA
MEMBER SINCE March 09, 2017
Just here for the free upvotes.
Favorites
NHL TEAM: New York Rangers, actually
NFL TEAM: 2015 Ohio State Buckeyes
MLB TEAM: Cleveland Indians
Recent Activity
Take him.
Though, could Bluejacket fans psychologically handle having him back? Never understood the hate.
Did you peak with that gif? Don't answer that, you did. I shouldn't have put you in a position of having to consider that.
Is Andy OK with his freshness rubbing off so quickly?
What kind of regular contributions should we anticipate? Any reoccurring pieces?
Not picky. Just making sure people saw it. Was kind of falling down the recent posts list.
Problem is I'm out of questions because of the aforementioned 11W AMAs.
Good to know you're keeping it open for new people over here.
bump.
Just a reminder, this still happened a year ago today, if today was yesterday.
I've already had two AMAs on 11W though...
First question: How do those count?
How can you pass up GoT+Chic+CBJ?
The victory parade would write itself.
You're on probation. Try that again!
A/The Cannon of Ice and Fire!
(basementmediaworks bloggers)
FTFY
Was at the NFL store in NYC the other day. Saad t-shirts are 75% off. You could have picked one up and played it both ways.
Feel free to bring your Twitter findings to the non-masses here.
1) Welcome! 2) You're right about that football game. 3) Who is your favorite team*? 4) Turn on voting. *kidding.
How do you think Cavs fans feel about the draft?
At least there is still usable talent at 24th in the NHL. In the NBA, you're just figuring out how to staff the lower leagues.
Zuuuuuuuuuuuuuuuuuuuuuuuuuuuuuuuuuuucc!
Yeah, but if you could just do me this solid. /s
Welp, I was really expecting more of a 'piss off' than a serious response. The lack of a reflexive Nash-bashing was heartwarming.
Any chance you guys want Rick Nash instead?
ESPN's Hockey Today - just kidding, their NHL department is gone.
You're not nice! /s