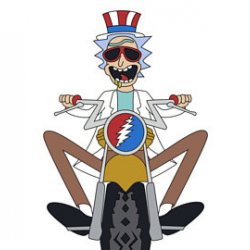 PhillyBuckeye27
---
MEMBER SINCE March 12, 2017
Recent Activity
Well deserved. Raise 61 to the rafters. Rick, Bob and Torts legitimized this franchise.
If the team that played the first couple periods in the Preds games shows up, I like our chances.
I'd also like to see somebody from our defense - anybody - throw a check. Just one - just give it a shot. If you check somebody, who knows, you may find out you like it and wanna do it some more. Cause after all, that's one of the important aspects of playing hockey at the NHL level.
Good win against a top tier team. Nice to see. Captain Nick was POTG - well back!
Always a CBJ. Man was he fun to watch in his prime. Thanks for sticking with the org as long as you did. Best of luck in you're future endeavors.
Congrats coach - well deserved honor. You've brought some much needed validity to the CBJ organization.
Bob doesn't help himself sometimes with his body language but neither would any of us if we had that defense playing in front of us. I'm still stunned one of them was chosen to be an all star.
If this is the beginning of the end for Bob's time here - and it feels that way - we should certainly thank him cause without him, there is absolutely no way we make the playoffs the last two years!!!!!
Our defense and powerplay must get better in second half. Some secondary scoring would be super helpful as well.
Excited to see what we can do against the east's elite tomorrow night.
"Korpisalo has to give this team a chance" - our defense has to reciprocate and give Korpi a chance!
A poweplay goal of any type would be super helpful too.
100% agree with you Q. I'm still baffled that Seth was chosen for the all star game. Nobody on our defense has played anywhere near their potential this season.
Would be cool if it happened at the shoe - and I'd certainly make the trip to see it (assuming my Buckeyes weren't playing that day).
Seth had a first period to forget - that's for sure.
This game was just awful. From start to finish. Let's leave it at that and move on.
No time to dwell anyway - back at it tonight. Can't afford to drop more points.
Nope - you're not being that guy. Somebody has to say it. And you're stating facts. As of now we're good, but we have a ways to go to be elite.
Just sign a 2-3 year deal and see how it goes already. Cam, PLD and you will make up the one of the - if not THE - best lines in the league. If after 2 or 3 years it doesn't work out, go get that 10mill per season contract.
Loved Torts putting Dubi out there in OT to win the draw. Great call - and certainly a contributor on why we won!
Thrilled with the 5 game win streak and glad we grabbed the points we did - especially in division and on the road no less.
That said, we need to start beating the "elite" teams in the east if we're gonna take that next step.
Bob was simply unreal. We did what we need to do - beat the two worst teams in the east and banked 4 points. Gottta do the same to the Rangers tomorrow night.
Bob is on fire that's for sure. Defense still gives up too many odd man rushes - we really should try and fix that!
Bob is back to being Bob. And with the way we struggle defensively, that's a very good thing. Timing couldn't be better!
Glad I went to the game. Bob won that game for us. His play and the play of the top line were simply unreal. They were head and shoulders above everyone else on the ice. And it's always fun to send the flyers outta the building with a L!!!!
That said, here are my observations:
1) Dubi has probably his worst game as a Jacket. Just awful.
2) How can we give up odd man rushes on a power play???? More then once????? And our PP is still horrendous!
3) Lots of passes to nobody. Didn't bite us today but will if we keep that up.
4) Zach and Riley just look lost. Yes Zach scored but the rest of his game looks off. And Riley - he's just skating in circles out there. Let's hope they get things going soon.
All in all a wins a win. And thanks to Bob for the early Xmas present!
I'll be there - GO CBJ!!!!!
Our home power play - 6 goals all season - yuck. Better effort, so there is that.