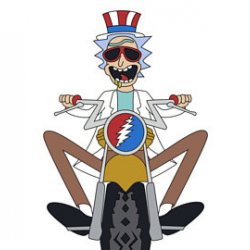 PhillyBuckeye27
---
MEMBER SINCE March 12, 2017
Recent Activity
Defense - clap clap.
Need to play MUCH better on defense then that to win.
Gonna be an interesting trip that's for sure. Hopefully this team has learned that it doesn't have the horses to take anybody lightly.
Would like to keeps this winning / grabbing points thing going as long as possible - anything to avoid the Lightning in the first round!
Was hoping for a W based on how well Korpi played but I'll take the point.
We need Korpi to keep it up - let's get Bob some rest. Didn't realize he's played the most minutes in the entire league since January 9th.
Weird 2nd period but overall a very fun game to watch. Good win lads!
1) Seth and Zach also have trouble getting back on defense.
2) We have two draft picks in the upcoming draft - and little help from Cleveland for the future. Yikes
Gotta find a way to win this one.
And I can't cheer for Philly in any sport anytime - ever.
Wasn't pretty but 2 points is 2 points.
This! I have yet to understand WHY each gets the accolades they do. Yes - they are good in the offensive end (and Seth is a beast in OT), but they are NOT good overall defensemen - not for the NHL anyway. Too many turnovers, too many passes to nobody, absolutely zero checking etc etc etc.
This team isn't good enough to overcome when Bob has a bad night / nights. Far too many holes.
And was anyone else impressed by how quick the Jets are. Good grief that's a quick team.
Hopefully the boys had a big ol plate of energy and pride for dinner last night. The Jets are SCARY good. We don't come out with our skates on fire, it could be a really long night.
CBJ management should give everyone refunds.
As painful as it is sometimes, I'll always support them - after all it's cool to have a hometown pro sports team I'm attached to. That said, this franchise is quickly coming to a crossroads. If this gamble from Jarmo doesn't work it will be a very very long offseason.
The fans deserve a better effort then what the jackets displayed today. No energy and no compete from a team which can't afford to come out with a lackadaisical effort. And a sellout crowd to boot.
And man does our defense need work. Not one of them has played well recently. That needs to change immediately if we're going to make any run at the playoffs. And no, this loss is NOT on Bob.
Think Jarmo may have a sleepless night tonight? Tomorrow night sure does feel like a must win.
Our defense needs to step up big time - all 6 of them. Stay in your lanes boys. And remember, checking is part of playing defense. Some timely and legal displays of that wouldn't hurt today either.
Wasn't pretty but a wins a win. Man is Panarin special.
It's safe to say that the Penguins own us.
OWSH45 - you hit the nail right in the head.
Our defense was abysmal all night - all 6 of them. That said, I'm hoping that the addition of Adam at the trade deadline does the same thing for our defense as the addition of Ian did last year - tonight's debacle not withstanding.
Short turnaround - the Flyers are coming to CBUS and they're playing really really well. We should probably try and realize that BEFORE the puck drops tomorrow - ya know, to avoid looking surprised from the onset.
Huge win. And the Caps lost. Nice 4 point swing!
Sometimes a change of scenery is just what's needed to restart / rejuvenate a career. This feels like one of those times.
I like this deal a lot!!!!
I hope I am wrong but as constructed, this team isn't winning a first round series - especially against the elites in the east. Trade them - get the best deal you can get for each of them and move on.
At this point I'd look at anything and everything if I was our front office.