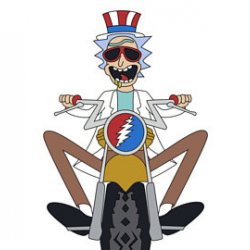 PhillyBuckeye27
---
MEMBER SINCE March 12, 2017
Recent Activity
Hockey's back - glorious!
Love captain Nick - but this isn't a good idea.
Demoting him to Cleveland - that would be a kick in the mid section.
You gotta think this is Alexander's last chance in the CBJ jersey. If he can't get out of his slump he will most likely be gone by the trade deadline. I sure hope he can put it together - lord knows this team needs him.
Not to mention the pathetic history of our first round picks since the inception of the franchise.
So far it's Rick, PLD and Zach - and then a whole bunch of nada who have made a difference for the club (Murray could make the list of serviceable if he bounces back). We're batting well south of the Mendoza line.
Great analysis!!!!
Lets hope he bounces back. To say last year was a disappointment would be an understatement.
It's a list for a video game. Who cares.
My expectations are that we will remain good throughout the season and vie for a playoff spot and perhaps win a series or two. Those are my expectations every year.
My knock on Seth is he just doesn't check - and he turns it over too much. That said, if he plays consistently like he did in the playoffs this past season, then he's totally worth the hype
Not sure Captain Nick can say or do much else regarding this team.
If this team falters then I won't be looking to blame Torts. I'll be looking straight at Jarmo. Torts is one of the best decisions this franchise made - EVER.
Interested to see who else from this list not named PLD or Zach actually can and does contribute to an NHL roster.
Like it a lot!!!! It's time for the organization to get rid of the flag logo. It's old, tired and boring.
Things are about to get super interesting for our CBJ.
Too early to call this. Let's wait and see how things shake out first. I do like the fact that the organization seems to be taking a more proactive role in getting people who WANT to play in CBUS first and foremost. The franchise has pretty much been snakebit since day one with numerous examples of folks who don't view CBUS as a good NHL city. But I'd like to think that narrative is changing and this current front office is to be commended for that.
I'd be ok with Justin Williams signing. Doubt it happens cause I think he wants Carolina (or even over here somewhere on east coast cause he has lots of family in the area). Be a really solid veteran presence.
PLD will get there - give him some time.
"The lower expectations for Columbus this season"
Sorry - my expectations for this upcoming season aren't lowered and I expect playoffs. As a fan base, we've been told to trust the process (stealing from the 76'ers motto over here the last couple years). Jarmo and the front office swear up and down that the "kids" are ready for showtime - otherwise why have they done virtually nothing to help this team get better this offseason.
Jarmo and the front office are skating on a fairly slippery slope. If this goes well he will undoubtedly look like a genius. However, if it goes south then the "shine" (if you can even call it that) of the moderate playoff success of last season will quickly wear off if we're significantly out of the playoffs by Xmas. Time will tell - but my expectations will and will always remain that CBJ be competitive and get to the playoffs.
At least you guys have the arena district for quick bites etc. For the one or two times a year when I go see the CBJ at Wells Fargo in south Philly there are NO good food options. I'd love to be rushed if I could get something other then overpriced bar type appetizers!
Leave them at 7 - I'm old. I need sleep!
Love your optimism - and frankly I hope you're right and I'm wrong. However facts are we barely made the playoffs with the team we had. Without Bob and Artemi, I'm just not seeing it. And unless a rabbit emerges, I think it's gonna be a very VERY long season - especially since pretty much every team has worked to improve themselves and we've worked to pretty much do zippo.
Jarmo has to have something up his sleeve - doesn't he? This can't be the team for 2019/20 can it?
I too was surprised that we didn't go after Gusev harder. Pretty much every team in the metro has gotten better this offseason- at least on paper anyway. Meanwhile, CBJ continue to do nada.
I guess doing nothing is a strategy.