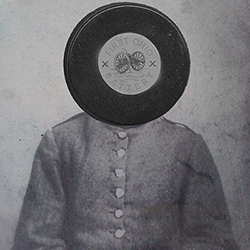 rotsbu
---
MEMBER SINCE September 07, 2018
Recent Activity
Pierre LeBrun's take for those interested/haven't seen yet:
https://www.tsn.ca/lebrun-strong-possibility-columbus-blue-jackets-will-trade-josh-anderson-this-off-season-1.1449965
I should haven been more clear in my comments...I meant to imply that Jarmo might become a seller if we drop the next game since our odds at the playoffs would be pretty bad at that point. Plus the consensus seems to be that the buyers are paying heavy prices in the recent moves (Toffoli, Coleman, Greene, etc.). Would potentially recoup some draft picks and possibly lead to a worse regular season finish, also leading to a higher draft slot with the CBJ's "own" pick.
I bet we see Jarmo try to make some moves if CBJ lost again on Thursday, especially if a trading partner is willing to overpay to bolster its own playoff run.
That one stings, not getting at least a point against a mediocre opponent on home ice. Having said that, another post hit by Boone...the feeling about the Jackets' postseason chances would be quite different today if both of those shots were an inch or so different.
The NBCSN guys brought this up briefly last night in the COL-MIN pregame. They thought Elvis will need quite a few more starts and wins to get serious consideration, but even having a CBJ player discussed at the national level is pretty rare.
Jones out indefinitely - big time ouch
Not much to add except what a slug-fest the Eastern Conference is. As of this morning, the CBJ's 67 points would have them in second place in the entire Western Conference! They'd be leading the Pacific and trailing only STL in the Central.
Man, I was stuck on airplanes during the game, but was I ever pumped to see the final score when we landed. One of the first things I checked when I took my phone back out of airplane mode. Huge two points...and really a 4-point swing against a team we might be fighting for a WC slot.
You know what else is maddening? Pittsburgh managing to getting generational centers, i.e. Malkin and Crosby, in back-to-back drafts. Ha!
Nice post. And bonus points for taking PLD rather than Jesse Puljujärvi.
What about experimenting with Tex at center some more? Then the question isn't Tex vs. Milano/Andy/Bemstrom but whether to scratch Wenny.
Cautiously optimistic. Although I am sure the guys appreciate the rest around the ASG, I hope the break doesn't kill the mojo from the past 6 weeks or so.
Regarding your last point, Elliott Friedman said in one of his recent 31 Thoughts podcast that Boston was confident it could get Toffoli any time they decided to pull the trigger. The Bruins were thought to be keeping an eye open to other possibilities knowing they could safely figure on falling back on Toffoli.
We all love Jonesy, but it's going to be a bit difficult to win a Norris when so called national pundits don't even include him in their top 10 D-men lists.
Good discussion! Only quibble I would have is other teams still having not figured out Korpi's weaknesses. He's started over 100 games and played nearly 7000 minutes in the NHL. I don't know anything about scouting an opponent in hockey, but what wouldn't be known with that much film to study?
Big two points on the line tonight. Feels good to see the CBJ playing (very) meaningful games in the second half of the season...didn't expect that 2 months ago!
I'd guess Torts finds a way to get both Kukan and Tex back in the lineup when they're ready to return.
Isn't there a history of frosty negotiations between Andy/his agent and the CBJ? Maybe management is worried he'll walk at the end of his contract anyway?
Is this not the game for Kivlenieks to get a start/some rest for Elvis?
You're right. I should have praised the entire play. If I'm not mistaken, Jonsey was on the ice for the entire OT meaning he did that after skating in the defensive zone awhile too.
What a sweet pass that was from Jonsey to PLD!
Also thought Torts' comments after the game about there being no stars on the team was interesting. These guys have really been playing great in a team-oriented/structured way the past several weeks. Pretty amazing job by the team and coaches, especially given all the injuries. Wonder how significant having a new voice in MacLean has been??