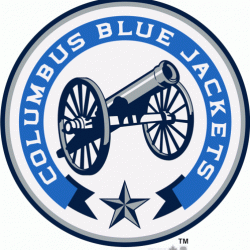 Smartone29
Newark, OH (via Newark, OH)
MEMBER SINCE March 09, 2017
Got started on the #CBJ by my best friend in college circa 2013-2014 Stanley Cup playoffs. Been hooked since.
Favorites
SPORTS MOMENT: Haha...Dubinsky scoring on Fleury with 20 seconds left.
HOCKEY PLAYER: BOB (rip)
NHL TEAM: #CBJ!!
NFL TEAM: Does it really matter?
MLB TEAM: Reds
SOCCER TEAM: Crew
Recent Activity
Go ahead and scratch Pavelski off the list.
What's the potential for a sign and trade with him? Or can his rights to negotiation be traded like what has been talked about with Bread or Bob?
An absolute legend, both in his position and as a person. The Rangers are getting a heck of a hire. Hopefully Dolan doesn't ruin him.
I know I'll move on at some point. Speaking from a mostly sentimental standpoint. I do think it's going to be beneficial for this team to learn how to win without relying on Bob.
The thing killing me the most is waiting. Still almost two months away from UFA period beginning. And even then, it won't be over on July 1.
Sounded like there would be some other serviceable starters available in UFA this summer too. Mrazek, Lehner, I think Jimmy Howard was one. Hopefully Elvis will prove to be the future for us. But at least there could be a couple options on the market.
This hurts. A lot. I didn't really follow CBJ hockey until the 2013-14 season, so it's hard for me to imagine this team without Bob. The off-season depression continues.
Re: Bjorkstrand, he also doesn't wait to shoot the puck!! Can't tell you how appreciated that is. He doesn't try to stick handle to create a highlight reel, he just snaps the puck on net. If it doesn't go in, it can certainly create a rebound and an even higher danger scoring chance.
Thanks for your dedication over a long career, Billy! Always enjoyed Billy's Breakdown during intermissions, and he was always so kind to talk to myself and my wife when we went to the games. Happy Retirement! A true Blue Jacket.
Josh has by far been the most consistent skater we've had all year. He's played well and played his game no matter who he is playing with or what line he has been on. His speed paired with his physicality is scary for opposing D-men I'm sure. And he's gotten way better on the puck. He's playing his way into a nice contract soon.
Wow! A one-timer PPG! When can he teach our power play this new trick??
Foligno - Jenner - Nash

Dubinsky - Wennberg - Nash
I'm assuming Nash with Foligno and Jens, and Bjorkstrand with Dubi and Wennie?
So sad, but so true, Gump. We'd somehow get called for a penalty on the play as well.
Hopefully we play a north kind of game today. Good possession, lots of second and third chances.
This guy. Hope he's able to play a full, meaningful career here. Way to go, PLD!!
Not gonna lie, I was really annoyed by Panarin tonight. Just seemed very chummy and glad to be in Chicago. Can't help but wonder.
Can't overstate how excited I am to see this!! He's a CBJ guy through and through. I'm interested to see what his production will he without Panarin, but we know already how effective of a goal scorer he is because of his 35-goal season a couple years ago. Congrats Camsanity!!!
Who knows? On one hand, Panarin seems to be having fun. On the other hand, the universe is a bleak, apathetic hellscape, assigning meaning to anything is a fool's errand, everything is a mistake, morality and sentimentality are human constructs, and the Chicago Blackhawks will have about $18 million of cap space this summer. Hope is for suckers. Eat at Arby's.
Kyle, you okay, bro? But for real, this had me laughing lol. My take has been that Panarin is staying. It's been easy to see how much fun he is having, and he genuinely looks like he enjoys his teammates. I'm honestly even hopeful that they're gonna announce an extension after JK meets with him and Milstein.
Color me optimistic. I think there's gonna be an extension over the ASG weekend.
It felt like the 71-38-77 line generated offense when they stepped on the ice too, but Torts broke them up when they brought Duke back in. Kinda wish he would've stuck Bjorky on the line with Duke and Wennie instead of Foligno so that they didn't break up that line.
It felt like momentum shifted for good when Boone's goal was disallowed. Still confused on that one. Was it not a reviewable call?
the legs feed the wolf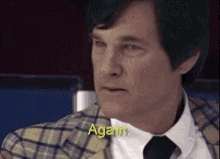 I was very impressed by Duclair last night. The speed was obvious, but just watching his hands, the guy handled himself well in traffic.
Plain and simple, Gabriel Carlsson was not very good last night. He was late getting back on the Red Wings' first goal and then took a penalty leading to their second goal.
I'm not going to deny that Carlsson had a bad game, but he was hooked which allowed Cholowski (I believe) in behind him for the wide open shot. And that interference call that led to Detroit's second goal was BS. Kukan, however, impressed me immediately. Hopefully 53 can bounce back a bit tonight.
Congrats on a great career, Hartsy!! You will always be loved in Columbus.
Absolutely in total agreement with you. The rest of the hockey world seems to like to pretend that we're not even here (seriously though, the host of a TSN sports radio show opened up a conversation about the CBJ by saying, "We're gonna talk about Columbus for the first time in 4 and a half years on this show"). But this will be the third straight year that we're gonna be a top contender in the Metro.
And an outdoor game would make for some pleasant media interest not related to Bob or Bread.