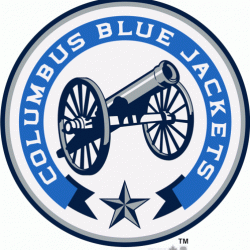 Smartone29
Newark, OH (via Newark, OH)
MEMBER SINCE March 09, 2017
Got started on the #CBJ by my best friend in college circa 2013-2014 Stanley Cup playoffs. Been hooked since.
Favorites
SPORTS MOMENT: Haha...Dubinsky scoring on Fleury with 20 seconds left.
HOCKEY PLAYER: BOB
NHL TEAM: #CBJ!!
NFL TEAM: Bengals
NBA TEAM: Cavs
MLB TEAM: Reds
SOCCER TEAM: Crew
Recent Activity
Color me optimistic. I think there's gonna be an extension over the ASG weekend.
It felt like the 71-38-77 line generated offense when they stepped on the ice too, but Torts broke them up when they brought Duke back in. Kinda wish he would've stuck Bjorky on the line with Duke and Wennie instead of Foligno so that they didn't break up that line.
It felt like momentum shifted for good when Boone's goal was disallowed. Still confused on that one. Was it not a reviewable call?
the legs feed the wolf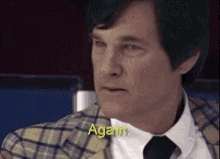 I was very impressed by Duclair last night. The speed was obvious, but just watching his hands, the guy handled himself well in traffic.
Plain and simple, Gabriel Carlsson was not very good last night. He was late getting back on the Red Wings' first goal and then took a penalty leading to their second goal.
I'm not going to deny that Carlsson had a bad game, but he was hooked which allowed Cholowski (I believe) in behind him for the wide open shot. And that interference call that led to Detroit's second goal was BS. Kukan, however, impressed me immediately. Hopefully 53 can bounce back a bit tonight.
Congrats on a great career, Hartsy!! You will always be loved in Columbus.
Absolutely in total agreement with you. The rest of the hockey world seems to like to pretend that we're not even here (seriously though, the host of a TSN sports radio show opened up a conversation about the CBJ by saying, "We're gonna talk about Columbus for the first time in 4 and a half years on this show"). But this will be the third straight year that we're gonna be a top contender in the Metro.
And an outdoor game would make for some pleasant media interest not related to Bob or Bread.
I'd imagine he's gonna end up on the Nash line or the Dubi/Sedlak line, but great signing. Let's hope he can another 20+ goal season.
Yeah. This acquisition just doesn't add up for me. It seems that we should be focusing on the forward market, not that Karlsson is a bad get. Just makes no sense given our current depth at the blue line.
Well, last time the media doubted a CBJ 1st round pick, PLD showed them wrong. Let's hope this guy proved JK right!!
Yikes. Hope this means that he is back to being the dynamic play he was in his rookie season! Speedy recovery, Z!!
Moments 1 and 2 are definitely at the top, but as alluded to previously, it just stings honestly. Here's to a quick offseason!!
Lock Panarin up with a deal. Just hoping for the best situation for Bob. Would love for him to finish his career with CBJ, but just not certain that contract talks will go well.
Definitely not the season that I expected from Z. He still has a lot to learn, especially in the defensive zone, but like it was pointed out, he is only 20. Looking forward to his development and a full recovery from his injury!!
Yeah, his comments definitely sound like he's done. At least with Torts. But who knows, crazy things happen all the time.
Here's another: Seth Jones will be sporting a "C" on his sweater next season.
1. Totally agree. Power play is horrible, especially the second unit. I physically cringed every single time I saw Werenski come back to take the puck from Jones because I knew that meant PP2 was out.
2. I'm surprised this hasn't been said more. Everyone is talking about how much better Bob was this year in the playoffs, but I look at the stat line and see that he allowed at least 3 goals in every game. Not a good thing when our power play sucks so much.
3. And for sure, Torts is on the hot seat. Not gonna say that he is overrated quite yet, but I'm getting there.
Definitely hard to project. I threw Galchenyuk's name out there because of the rumored interest from both sides on completing a deal. However, if it's true that Montreal's price starts with PLD, it'll be a cold day in hell before JK gives up PLD.
1. Yes. 1st star. I like where your head is lol.
2. I agree, but for different reasons. I think that either Milano or Bjorkstrand will be traded this offseason to bring in a young top 6 guy. Alex Galchenyuk is a name to watch for this offseason.
3. Please be true lol. Hope Jack gets a good deal. Dubi's NHL days as a player might be done.
Hmm. I'd say it's possible. If Bob is wanting a deal similar to Carey Price, then I'd even say that he's gone. With Panarin, I was always interested to see how it plays out. With Saad, we got him extended pretty quickly, but I feel that Panarin wants to be on a team that can win now. Don't know if we've proven that to him or not. Next year should be interesting.
Do you say that because it will be their choice, or do you think JK will play the wait game?
I'll start: after blowing a 2-0 series lead, Torts will start next season on the hot seat.