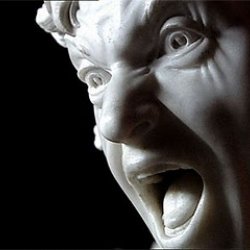 Terrible Ted
---
from Birthplace of Aviation
MEMBER SINCE March 11, 2017
Favorites
HOCKEY PLAYER: Doug Gilmour
NHL TEAM: CBJ, formerly Devils, Leafs
NFL TEAM: None
NBA TEAM: None
MLB TEAM: Reds
SOCCER TEAM: Any team that doesn't play near me
Recent Activity
While I agree that they cannot keep up this pace and regress to the norm, I think the new norm will bear closer resemblance to the current streak than the first 30 games. The opening 1/3 of the season was defined by an unusually stout schedule and nearly every forward playing well below their abilities. Cam and Bjorks look to be returning to their level from last season. PLD and Zach have stepped up. There are still plenty of guys who are hit or miss for the most part, but it's a far cry from the beginning of the season.
Goaltending has far exceeded expectations and will likely see a dip. Still, winning games 3-2 or 2-1 is a realistic outcome these days, which didn't seem possible 2 months ago. 32 points in 29 games is barely over .500. Considering the number of games against non-playoff teams, and how well CBJ has played against the top teams of late, I think finishing .600 or higher is reasonable. Maybe that's overly optimistic, but I'm seeing a team that has been developing its identity, and is still growing. There will be a dip, but I think it will be a couple of minor speed bumps, not a significant trend.
Also, consider this: People started talking about regressing to the norm about 10 games ago. It hasn't happened.
Tightest checking I've seen from the team this season, probably since the Tampa Bay playoff series. The 3rd period in particular had the feel of a playoff game. Both teams played well, no open ice for anyone. The Jackets weren't just marking their assignments, they were very physical every shift. Impressive defensive performance against a team that can score in bunches when they start swarming.
What are people's opinions on whether CBJ could acquire a true 2nd line center this season? That has seemed to me to be the biggest weakness over the past few seasons. I thought Duchene would have been a near perfect fit for this roster; too bad that didn't work out. I think there's a good level of talent on the wings, but after PLD, the C position appears to be checking liners and utility players. Wenny has been given plenty of time to develop into a top line contributor, and I just don't see it happening. He contributes in other ways, but when the 2nd line C can't crack the top 10 in points in an offensively challenged lineup, that ain't good. A playmaking rent-a-player would help separate us from the rest of the mid-tier teams in the East, but I'm not aware of any suitable players coming up in the system. It seems like this needs to be addressed through trade/free agency at some point. Might as well make a push this year to increase the chances of advancing in the playoffs again. I think it would be worth giving up 1-2 mid-line D-men, plus 1-2 of the younger wingers to get a solid contributor at C that would sign for 3 or more years. I don't really keep up w/ trade rumors or know who might be available, so I'd be interested in what others think.
What you say is undoubtedly true, things only get more intense from here on out. What I think plays in the Jackets' favor is that their schedule was front-loaded w/ solid playoff teams. There weren't many "gimme" games in the 1st half of the season. The slate going forward is much more favorable, with 3xNJD, 3xNYR, 2xMIN, DET, OTT; plus several games against teams that are roughly on the same level as CBJ: MTL, BUF, WPG, NSH. There are also multiple "4pt" games w/ a chance to gain ground on teams currently ahead in the division standings: PHI, CAR, NYI. They still need to win the games they should, and probably steal some points here and there, but they're in a pretty good position to control their destiny, at least as far as qualifying for the playoffs.
You have to think that the team should see a boost with at least Cam, Bjork, Andy, and Peake looking like they'll return in the near future. The team needed something to change the direction of the season, and strangely it seems that suffering a ton of injuries is what did the trick. With the return of some of the better offensive players, and the possibility that they might have two solid goaltenders to close out the season, I think the team could settle in to a >.500 record in the 2nd half. I don't expect them to sustain their current pace, but they are getting to a place where they can stake a claim to either of the wild card spots, and even head into the postseason with a good amount of momentum.
Whatever happens, this team is a lot of fun to watch when they play with a chip on their collective shoulders. It looks like they're starting to figure out some things to increase the offensive output. I think the increased playing time for the young pups is going to pay dividends down the stretch; there will be some real depth in all four lines when everyone is healthy (knock on wood). There's still a good chance they'll be fighting for the last spot until the last few games, but the outlook is a far cry from where it was before Thanksgiving. It's a good time to be a Blue Jackets fan!
In the TB series, Nash was very effective in preventing the Lightning from getting through the neutral zone w/ speed. Forced quite a few turnovers, too. I don't know if he could have made a difference against Boston - Rask was just too good - but losing another capable defender was the last thing the team needed. The Bruins offense did look more potent in the games Nash missed.
So I guess you gotta go high on Rask...
Totally agree on Kukan. He's looked sharp most of the time. Nice passes, seems to have good hockey sense. All three of those guys are getting valuable experience in a high stakes atmosphere. It would be really nice to get at least one of the injured players back, as an insurance policy if nothing else, but it's all the more impressive that the team has gone toe to toe with the league's best playing with three minor leaguers on the blue line.
This team continues to impress me with its determination and resilience. Objectively, I think BOS is the better team on paper, and particularly when it comes to playoff experience. But the Jackets have managed to keep pressing onward. All 3 of these games could have gone either way, but if it weren't for one defensive lapse, the Jackets would have been 7-0 in the playoffs against the two best teams in the regular season. Not bad for a team that was in real danger of missing the postseason.
Going into the series, I just wanted the Jackets to play up to their ability, and maybe they pull the upset over a juggernaut team. After tonight, I want the sweep, and I want it to be a blowout in the most embarrasing fashion possible. I lost all respect for Tampa.
Duchene may be the best true center the team has ever had. I love the way he buys time for his linemates to get in position. Just a damn good all-around player. I hope he sticks around.
With the 4th line forwards getting about 12 minutes of ice time in both games, it's clear that Torts is comfortable rolling the lines nearly evenly. I noticed Nash making some nice defensive plays in the neutral zone most shifts. I wasn't expecting the bottom two lines to skate toe to toe with this Tampa team, but we've clearly entered the Bizarro World of Blue Jackets hockey.
Last year against WSH, they played 4 OT periods over the first 3 games, which were all dogfights. In my recollection, the Jackets were already running out of gas down the stretch, and the 2OT loss in game 3 (along w/ the Holtby switch) took whatever they had left. This year, the team seems to be peaking at just the right time, and perhaps some extra juice remembering the disappointment of last season's end. I can't say it's a sure thing the Jackets will prevail, but TB had an absolute meltdown to end this game. With the likelihood of playing w/o their top scorer for at least one game, it's hard to imagine them going back to TB in any better position than needing to win the last 3 straight to survive.
When Ogie Oglethorpe calls you cheap and dirty...
Today I learned that the Lightning turn into cheap-shotting little bitches when things don't go their way. It wasn't just Kucherov. Point should have gotten an extra penalty for the fight. He was swinging on Werenski before Zach showed any intent to throw down. Point also tried to land multiple elbows to the back of his head. I'm fine with a team that's trailing upping the physicality and trying to goad their opponents into taking penalties, but that's not the way to do it.
Kucherov's hit can only be characterized as an intent to injure. He made no attempt to make a hockey play. I think he'll get 1 game only because the league doesn't want a suspension to decide the series, but I think that type of play deserves at least 2. He's just lucky Nutivaara wasn't seriously injured ala Chris Draper. Actually, I hope he does play one more game so Foligno can get another shot at him.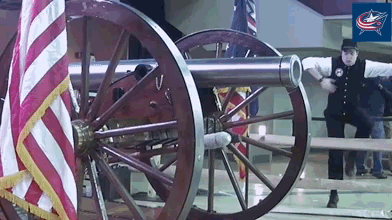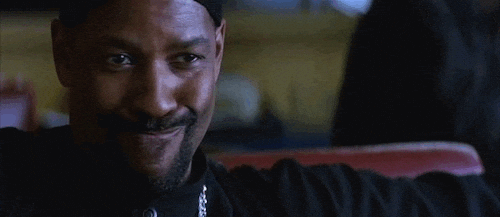 Certainly not the ideal opening period for the playoffs, but it's the score at the horn that counts! I don't even know what to think right now. To come back from a 3-0 hole, and only one of the team's 20+ goal scorers lit the lamp? Almost seems to good to be true. Fantastic gut check by the team, and the players who didn't get off to a good start, in particular. Good decision by Torts to stick with Bob. TB played their game all night, and the Jackets just kept getting stronger as time went on. This wasn't a fluke, this was a team rising to the challenge. Can't wait for Game 2! I'm gonna have to find some highlight videos. That may have been the most hard earned win in Blue Jackets history.
Interested to see what the team has done to prepare for this series. There are a couple of things they have had trouble dealing with all season. One is aggressive, tight fore-checking. That will surely come into play this series, as TB has the ability to do that with multiple lines. The second is teams that collapse in front of their own net and clog passing/shooting lanes. I haven't watched enough of TB to know if that's part of their strategy, but they would be smart to utilize that if the Jackets are getting good offensive pressure. Both of those things can be adjusted to, but CBJ hasn't shown the ability to do so on a consistent basis.
Lots of things to feel good about from the game. PLD on the scoresheet again. Bjorkie adding puck distributor to his bag of tricks. Texier w/ his first goal of what I expect to be many over his career. Bob getting an extra night off before the big dance and Korpi w/ a good showing. It was great to see scores from so many different players, especially after having to lean on Bread for the win last night. Team looks much fresher than it did gong into the playoffs last year. Playing TB certainly looks like a David/Goliath situation, but stranger things have happened. There's nothing quite like late season/playoff NHL hockey. Hope it's a fun ride.
OOPS!!! I guess I was blinded by optimism when I glanced at the PHI/CAR score. 4-3 CANES w/ 3:00 to go in the 3rd. Go Flyers!
This season has been frustrating at times, but I gotta say it set up an exciting closing night for the season. Jackets w/ a comfortable lead (no jinx) @ Ottawa, and the Flyers up on the Canes going into the 3rd. Keep it up Flyers!
Heck of a 1st period! Bob's playing out of his mind. Bread w/ 3 assists. This is a real playoff atmosphere against a top tier team, and the Jackets are looking as good as they have all season. Great start to a tough road game.
Great response by the team after a slow start. A huge win to move back into the playoff picture, but there's more in play than just the point totals. Not only do the J's have a game in hand, but the rest of the sched for MTL is about as brutal as it gets: @WPG, TB, @WSH, TOR. As they pointed out on the telecast, TB and TOR may choose to rest some of their top players, as their playoff seeds are already locked in. CBJ may also benefit from BOS resting players for their upcoming game. The Predators are the toughest game left on the J's sched, and considering NSH, WPG, and STL are locked in a battle for 1st in the West Central race, it will likely have a playoff atmosphere. But the J's have 3 games against teams w/ little left to play for. With a proper 'no jinx' clause, I think the J's playoff outlook just moved from a coin flip to a much higher percentage.
I was very happy to see Bjorkstrand get two big goals tonight. I have always thought that he has the potential to be a 30+ goal scorer, but he has so often disappeared on the ice. Over the last two months or so, there has been a marked improvement in his overall engagement. He's going into to the boards to fight for possession, supporting his linemates well, and doing many of the little things that create offense. It took some time, but it seems that his efforts are starting to result in more scoring chances for himself, and he certainly has the shot to make them count. The period right after the trades was disconcerting, but things are starting to come together for multiple players.
Another game Thursday night with big implications for the Jackets' playoffs outlook is WSH @ CAR. With the Caps being favored in that game (Canes best result against them for the season is a SO Loss), the Jackets would have a chance to move to within 1 point for the 1st Wild Card spot in the East. The Jackets' sched after MTL includes two top teams (NSH, BOS), but the others (BUF, NYR, OTT) look very manageable, if the J's play up to their abilities. The Canes have a similar lineup w/ PIT & TOR likely being favored, but also playing PHI x2 and NJ. I believe the J's would have the ROW tie breaker if the teams end up tied in points. Hopefully the opportunity to avoid a 1st round matchup against TB provides the inspiration to power through the remainder of the regular season.
The team seemed to have a different attitude last night. The win against the Pens was big, but there were still times when some players just didn't seem to have their heads in the game. There was a great camera shot of Josh Anderson on the bench between shifts (some time after his goal) where he had a look of total engagement, like he couldn't wait to get back on the ice. That's the attitude the team needs to sustain through the rest of the regular season. Dzingel and Werenski getting on the score sheet was a big boost as well. A big win against a good team and a couple days off is just what the team needed. I hope they can continue to play up to their potential. They really need to get into the top Wild Card spot or higher. Caps or Pens in the 1st round is doable. Bolts or Isles I don't feel so good about.
I agree in regards to this season, and also seemed like this game showed some changes in strategies that I can't say I've seen from the team/coaches in the past few seasons. The defensive efficiency against the Caps' top line was outstanding. I think Ovi was held to 1 shot for the game. Much of that work was done on the forecheck and in the neutral zone. CBJ players were picking off passes all over the ice, and WSH was rarely able to get into the offensive zone w/ any organization. It also seemed like there were fewer odd man rushes and breakaways given up compared to recent games. I hope this is just a preview of what's to come for the remainder of the season.
On the offensive end, there was indeed a marked increase of East/West passing deep in the slot, especially on the PP. One of the things that's been driving me crazy all season is the tendency to pass around the perimeter w/o managing to get players into space or shooters in good positions. Many times it has seemed like the defense knew exactly where the puck was going. While the new look didn't exactly result in an explosion of goals, it did create a huge disparity in scoring chances (I think it was at least 3/1 in favor of CBJ). I'm thinking this new strategy will really start to bear fruit against less talented teams than WSH, and goalies than Holtby.
I don't know where this came from, but could it be the influence of Martin St. Louis? I think he was just added a few weeks ago, and I can't think of any other major changes. Whatever the case, I feel better about the team after last night than I have all season. Quite the turnaround after a losing streak to go on to sweep a West Coast trip, and then thoroughly outplay the defending champs. Looking forward to the game against the Isles tomorrow. The team looked like it had a ton of confidence after the game.