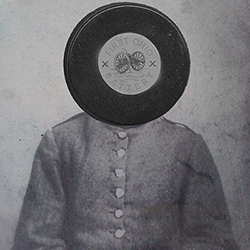 Trapper99
---
MEMBER SINCE January 26, 2018
Recent Activity
PLD: Obnoxious
Nash: Yikes!
Gerbe: Pretty legit
Not here whether to debate if this is needed or not....only that this will be a major buzzkill for the stretch run.
He gets one chance at getting a "thank you" round of applause from the crowd, but then after that he is just another player and I hope he plays terrible. I'm sure they will show a "thank you" video montage, but after that boo away!!!
Bonus points for Dubi if he will rock a Mayfield fu-manchu this season!!
Seems this is fixed for me....thanks 1OB!!!
If he post a similar or only slightly improved stat line in this upcoming campaign, I full expect and want a buyout if he can't be traded. It would be the last year to buy him out at only 1/3 of his remaining salary (cap hit of under 1 mil)
Yea, it's really sad to see two of the UFA's leave money on the table to leave here (although Tenn has a better tax situation). If CBJ had a sucky roster I would understand it, but basically the reason is the plain didn't like the city of Columbus. That's what leaves the biggest sour taste in the mouth with these two.
Bob's situation I believe was mutual, so not really any sour grapes there.
I've always thought offering him 15mil wouldn't have been the most stupid move. He's young, and with cap going up every year, the % of cap space comes down. Happy at least they made an offer.
Exactly this, especially with quality free agents available for teams to over pay.
Paying Bread 16mil (any team) makes more sense than an offer sheet over 10.5
I agree, a buyout at this moment doesn't seem like the best move. We have the cap space and he will be off in two year anyways vs 4 years with a buyout. It should be noted, he is due 2/3 of his remaining salary. He showed in the playoffs yet again he still brings value despite not lighting up the scoresheet. He consistantly shuts down star players in series play. Did it with TB this year and Sidney a few years ago. Also, his leadership has value also. This is not worth saving 1/3 of his salary due in my opinion.
If anyone is going to be bought out, I think it needs to be Wennberg. He would only be due 1/3 of his remaining salary (5.3 mil) payable over 8 years. However, given the cap situation, CBJ can probably hang on to Wennberg one more year and still buy him out next year at the 1/3 salary due rate (4 mil) payable over 6 years. After he turns 26, he would be due 2/3 remaining salary.
That projected forward line is missing a player that we don't know about. As that looks right there, that leaves CBJ with 25 million in cap space. I bet Jarmo makes moves with that.
Q1: Their legacy will be the best and most accomplished CBJ team to suit up to date. They will always be talked about for possibly greatest upset in playoff hockey. There will also be fair amount of "what if". Only thing standing between this club and the cup was Rask. CBJ solve Rask, they win the Cup.
Q2: If they can't sign Duchene, yes panic. Bob and Bread are gone, although it makes the most hockey sense for Bread to stay but that is besides the point. I don't think CBJ will be serious contenders for Zing and the $$ he wants.
Q3: Elvis and a Vet > Elvis and Korpi. If our goalies are Elvis & Korpi, I'll worry next year.
Q4: Yes, they will make the playoff as a wildcard. NWA won't be rocking again till after the New Year. It's hard to have a balls to the wall atmosphere for 41 games, although Nashville has it figured out.
CapFriendly is saying the 1 year deal is for $875k
Edit: Found where they say this is unconfirmed. "Players qualifying offer value assumed for the time being until value are confirmed"
Exactly. Dubi earns his stripes come playoff time, so for that reason alone what is gained by buying him out isn't worth it since he is due 2/3 of remaining salary (over next 4 years IIRC, avg 2 mil cap hit). Wennberg would only be due 1/3 of his remaining salary payable over 8 years, clearing almost 4.5 mil in cap in the next 4 years).
Buying our Wennberg makes more sense to me. Dubi will drop off in two years anyways, and while overpaid, he contributes to the team and is a leader on the team.
I agree, he has 4 years left of what he will be worth paying at what his contract will be (10 mil+). I'd be willing to overpay him on a 4 year deal, but the math still works out better for him that whichever team offers him $10x7 will be the winner. If we could get him at $12x4 he would still take the 10x7 option.
That's why is home is for sale....
I would love what you said to come true, but there is about a Dumb and Dumber "so you're saying there is a chance" chance of that happening. We would give Bob the money he wants, but not the term (I agree with this). Sure seems Bread wants the beach. I give Duchene a fairly good chance of resigning. It's sad with Bread because I believe Jarmo would give him the best offer money wise (both AAV and 8 years) and this would be a GREAT situation for Bread to play in with Duchene, a stout D core, and tons of young talent. Dzingel is just going to be too rich for Jarmo's blood so better to let him walk with have another Wennberg contract in two years.
As far a goalies, I'd be ok with Korpi, Kinkaid, and Elvis and ride the hot hand. None of these goalies will command big money. As of now we have zero sign goalies, although Elvis and Korpi are RFA.
I'd start with unbuttoning that top button
At 4 mil AAV, let him go. He has to be under 3 mil for me to be happy about keeping him.
First story I read in a long time that said if Panarin stays....I'd like that!
Either way, CBJ is in a good position cap wise. We have some huge holes, but 30 mil to work with.
Would love to see him nail Marchand like that on our way to defeating them in the ECF next year.
I'll add another 5% to Duchene staying. Seems those who were done with the team, are done with the team.
but the return would be for pennies on the dollar
We are already only getting pennies on the dollar with him. Pennies plus cap space would be great.
I'd rather dump Wennberg than Dubi at this moment. Dubi is overpaid, but he give 100% come playoff time and is GREAT in the defensive zone faceoffs.
Well, he went opposite of Artemi's apartment. His looks like a college dorm room compared to this.
Didn't know the wife had family in Ohio. Remember Matt, happy wife, happy life!