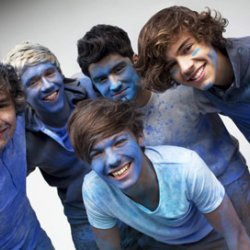 Union Blue Soldier
---
MEMBER SINCE March 09, 2017
Favorites
HOCKEY PLAYER: Zach Werenski/Seth Jones/Bob. Hard to pick just 1
NHL TEAM: Columbus Blue Jackets
NFL TEAM: Cleveland Browns
NBA TEAM: Cleveland Cavs
MLB TEAM: Bandwagoner for the best Ohio team. Indians now
SOCCER TEAM: United States of America/Crew SC
Recent Activity
WHAT THE FUCK JUST HAPPENED?!?!?!??!?!?!?!??!?!?!!?
Blue Jackets just robbed Chicago
From everything I've gathered in interviews, it seems like Cam truly likes living in Columbus.
Welcome to the rafters of Nationwide Arena #72
This may be the first time Columbus has been a legitimate destination that will attract free agents. Future is bright and a 2x Vezina winner, who wouldn't want to play here?
Update: I left again, but now Im back and will probably leave again. i read this site occasionally, but I'd be lying if I said I don't get most of my info from twitter. Not a lot going on in CBJ land other than rumors about expansion draft and free agent signing. Hopefully this board picks up once free agency starts.
Also, I feel like I need to get this off of my chest. A large reason why I don't visit here as often as I would like is because it takes forever for the website to load, and by the time it does load I have lost interest and moved on to the CBJ reddit.
Im really hoping to see a big move without losing part of our core. I know that will be a tough task, especially without a 1st and 2nd rounder this year. I think the CBJ was 1 player away from beating Pittsburgh (obviously Bob has to play better too). Really hoping we see something happen in the next couple of weeks.
As long as they keep the flag logo I will be happy. I personally think the home jerseys the CBJ have worn for the past few years are the best in the NHL.
I like Nutivaara a lot. I think he can develop in to what I am looking for. Ryan Murray should be traded this offseason. He has been a bust in my opinion and I found him to be out of position more often than not this year.
Savard impressed me more than anyone this year. It kind of makes me mad that he doesnt get more league-wide attention.
I think CBJ needs at least 2 more above average defenders. Im not sure what to think about Gabriel Carlsson, but I think he could be one of the 2 next season. If they lose a guy like Jack Johnson, who I thought had one of his best years as a Jacket, then we will have to find a 3rd above average defender.
I agree, as much as I like his personality off the ice, it's time for Hartsy to find a new home.
I don't know what it is, because I don't follow junior hockey, I just read updates, but I get the sense that PLD won't be ready next season. If he does make the big leagues next year, I expect him to struggle for a couple of seasons like Wennberg.
I think the offseason will determine a lot about the future of Jonas Korpisalo with the CBJ. I was a big fan of his entering the season, but it looks like he regressed to the point where I dreaded seeing him between the pipes. Same goes for Bob, and that began towards the end of the season. I kind of hope Bob was hiding an injury, because if this is what we should expect from a potential 2x Vezina winner, then the Jackets aren't as solid as we all think. Sure, the defense needed to play better, but there were some extremely frustrating goals allowed by Bob.
If the Blue Jackets don't find a way to protect Josh Anderson Im done with this team. Not really, but I will be pissed to the point where I question the direction of this team. Anderson, Werenski, Jones, and Borjkstrand are young guys that even the most storied franchises would love to have. If the Jackets are going to win a Stanley Cup in my lifetime (Im 27), it will be with this core of guys.
Sam Gagner was briefly my favorite player on the team this year, then January-March happened. I think it's a physiological thing, but Gagner was fighting for his life to stay in the NHL. Once he hit 12 or so goals, and he pretty much assured himself that he would get another chance next year, it seems like he just stopped playing during a few games. At this point, I think it would be wise to bring up one of our young guys and give them a chance...but I do love Gagner's versatility.
This might make a lot of people unhappy, but I think the dead weight on this team, and the guy I would LOVE to lose to Las Vegas is Matt Calvert. Despite being a beast at PK, I don't see the value anywhere else. I was at the NYR game where he came in and scored the game winner after getting his face destroyed, and for as long as I live I won't forget that.
CBJ is a young team, but next year is without a doubt the most important season in franchise history. Jackets need to find a way to keep the momentum with the newer fans, and really that all starts with winning. CBJ HAVE to win a playoff series next year, and I'll take it a step further, I think this team has to at least win 2 playoff series. In order to do that, I think they need to add at least 1 major piece in the off season. I know it goes away from the current plan of winning with our own guys, but I think they have to make a Bradon Saad-like trade or acquisition this offseason if they want a chance of hoisting Lord Stanley.
*The Spoiler Alert was announced before the Nick Foligno injury.
COLUMBUS, OHIO (April 19th, 2017) - The following statement was released today by Union Blue Soldier, aka Bassdropper, through his personal attorney and message board manager David B. Falk, Chairman of Falk Message Board Enterprises, INC. ("FMBE") located in Columbus, Ohio, in response to his future posting plans:
"Im Back."
45
Well, because I just went through the entire thread trying to find a number that wasn't already picked 3 times.
Thanks for the heads up. Yea, I know a little bit about Peak, just from watching the draft. Think I'll check that game out as well.
In high school I had dreamed of being a sports analyst; play by play, news highlights guy, etc. until my teacher told me I had a face for radio and that's the route I should take. Crushed me and my dreams.
Haven't ever watched Cawlidge Hockey, besides a Zach Werenski game last year, but I can't wait to see this one.
Related: I wish the Buckeyes were on tv every game because I would watch/follow as close as the basketball team at the the very least. It's hard for me to stay interested in something if I can't consistently watch or have to use the internet to watch.
The Blue Jackets are good at hockey
Jeff Rimer = GOAT. He is Blue Jackets hockey to me.
Not sure, but I would for sure bench New Korpi, I have barely noticed him on the ice since the trade.
I would also interchange Wild Bill and Sedlak. Wild Bill probably offers a little more with his penalty killing, but I wouldn't just move away from Sedlak.
The Calvert decision is tough for me. I appreciate the hustle and the penalty killing, but he doesnt do much else for me. I was at the game against the NYR where he took the puck to the face, and what he did afterwards will live with me forever.
I actually think you have a pretty cool voice. I hate my voice also. It kind of sounds like a slightly more manly version of Ryan Ginn.
The Florida game has me a little nervous now. They just dropped 7 on Toronto last night
I'm wondering why when all of these "experts" talk about the defensemen, Jack Johnson is never mentioned
this and even more so David Savard. Savard might Ben the 2nd best goalie on the team, and watching him this year, Inthink he may be the best pure defender on the team. Just look at what the CBJ did when he was out with back spasms. That's when the Jackets when on a bit of a down stretch. I don't understand why Ryan Murray is still thought of as one of our key defenders by the "experts." I would be completely fine if Quincey starts for the rest of the season and playoffs.
I had moderate expectations to begin the year. I thought it was possible that they could make a wild card. After the season started (besides the first 2 games), I could see that they were at least going to be contending for a wildcard. I was sitting 5th row behind the net for the Montreal game, and after dropping a touchdown and a field goal on then, my expectations rose considerably. That game is when I came to the realization that the CBJ would be contending for the best team in the league to close the season. People thought I was crazy, but Incould just tell this year is different.
I also expect them to win it all, and I came to that realization during the 16 game win streak and haven't waivered from that opinion. People think aim crazy for that also.
Pittsburgh lost in a shootout. They are now tied at the top, but Washington hold the tiebreaker