The Columbus Blue Jackets have a problem.
They don't appear to have any idea how to properly evaluate junior defensemen. They are great at drafting forwards, since Jarmo Kekalainen's first draft in 2013 the Jackets have produced six forwards who have played at least a game in the NHL. Of those six forwards they have played 718 total games in the NHL, which ranks fourth in the NHL.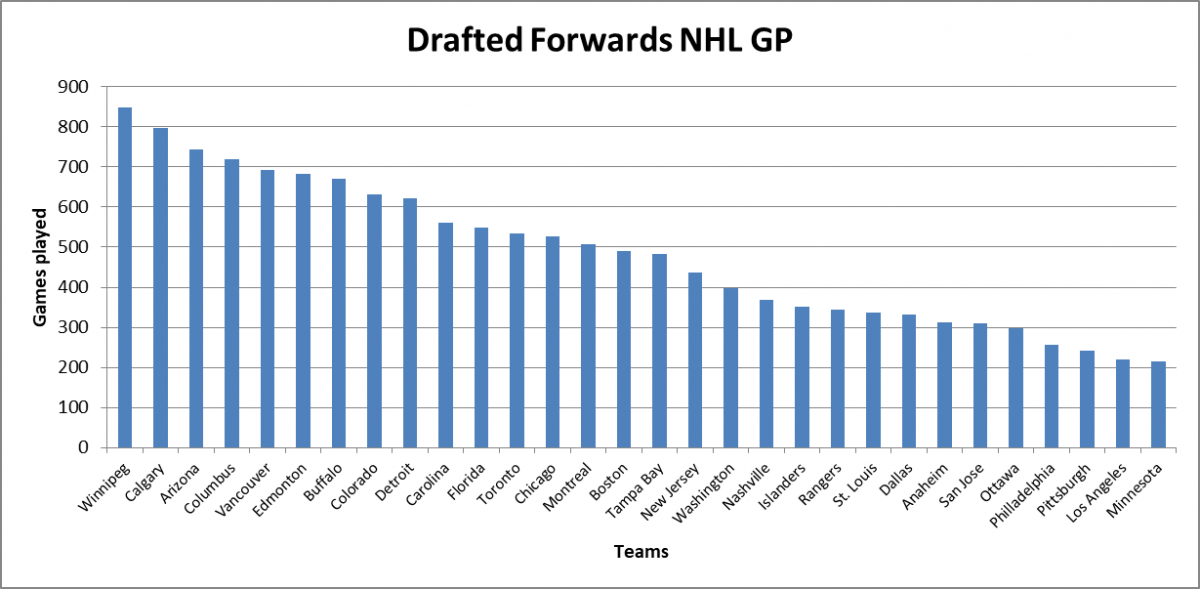 They haven't all been hits (see Rychel, Kerby) but they have found plenty of NHL regulars, including Alexander Wennberg and Oliver Bjorkstrand, not to mention top prospect Vitali Abramov, who they drafted in the third round.
On defence it's different story.
The Jackets have drafted two defencemen who have been successful; Zach Werenski, who was a top 10 pick and at the time of the selection was one of the consensus top three defencenen in the draft. The other Markus Nutivaara, was a seventh round pick and a major find by the scouting department. They should get a ton of praise for seeing Nutivaara's potential. Outside of those two picks it's been a whole lot of misses. On the backs of Werenski and Nutivaara, the Jackets rank fifth in games played by drafted defencemen at 304.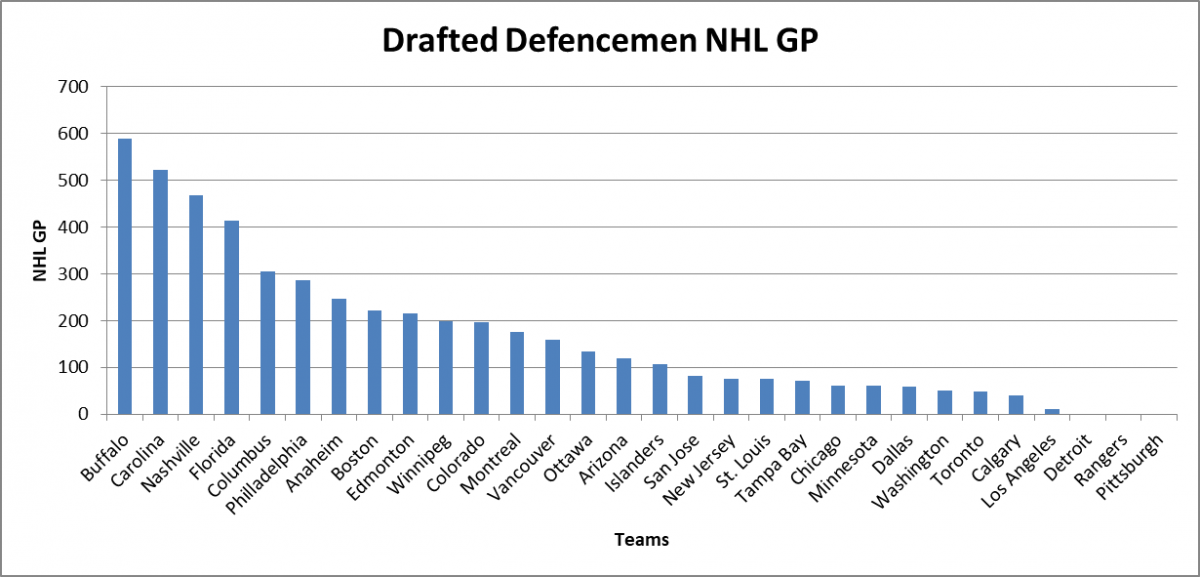 The Jackets have done a very good job at drafting under Jarmo Kekalainen, but there are still areas where they could be better.
Corey Pronman over at The Athletic as part of their draft coverage had a piece on players he would not draft. This is the first scouting report he had for a defencmen:
"(Player) is a big defenseman without great skill. I see a lot of things to like in his game. He's a good skater for a big man, and he uses his mobility to close gaps and make a lot of stops. He's also quite physical, leaning on players with his big frame. When you add in above-average defensive IQ, he can be a true shut-down defender. While his hands aren't great, I think he moves the puck fine, but there have been times where he looked very limited. He can use his skating to get out of trouble and make decent outlets to take tough defensive minutes and get the puck in the right direction. I won't advocate for him though."
It doesn't matter what player this is describing it could easily be the scouting report for a number of defensemen drafted by the Jackets over the years. Whether it be Gabriel Carlsson, Andrew Peeke, Vladislav Gavrikov, Ryan Collins, Dillion Heatherington, or Sam Ruopp, they all have parts of their game that fit that scouting report. It might not be exact, but it's close. Unsurprisingly none of them have had much more than a cup of coffee in the NHL.
It's year after year the Jackets continue to draft these players and it's starting to take its toll on the organization. The Monsters were terrible last season, for a number of reasons, one of which was a lack of puck-moving defensemen.
Now shutdown defencemen certainly have their uses in the NHL. Look at the impact Ian Cole had in his short time with the Blue Jackets. Here's the thing and it comes up every year at draft season and it will continue to come up until teams change, shutdown defencemen at the NHL level were really good players as juniors. Take Cole as an example. Cole played in the NCAA and while he's always been a shutdown defencemen he had solid offensive production at the University of Notre Dame. He has 20 points in 43 games as a freshman and 26 in 38 as a sophomore. He also twice played for Team USA at the World Juniors where he had four points in 12 games.
Compare that to Andrew Peeke. Peeke who also plays at Notre Dame, had 14 points in 40 games as a freshman last season and another 14 in 39 games this past season. His NHL upside right now is less than Cole's and Cole took years to establish himself in the NHL and even then it's only as a third pair player. The odds are against Peeke and people were saying that right after he got drafted.
The Jackets have been very successful at drafting under Jarmo Kekalainen. A large number of their picks have gone on to play significant time in the NHL. They have found a couple good defensemen but they could find even more if they altered their drafting approach. They have selected far too many big defensive defensemen and not enough skilled puck movers. The NHL team hasn't been affected yet, but the prospect pool, including the AHL team, has suffered. The Jackets need to be looking at more puck movers, especially late in the draft. If a change isn't made the Jackets might be better off just avoiding defensemen altogether.
Follow 1st Ohio BatteryFacebook, Twitter, Instagram and YouTube