Blue Jackets head coach John Tortorella didn't mince words following his team's tough loss to Boston in Game 5 Saturday night.
BOS 3, CBJ 2 • EASTERN CONF SEMIS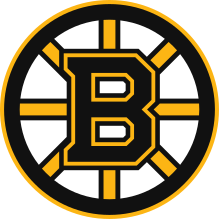 BOSTON BRUINS
49–24–9 

//

107 points
ROSTER / SCHEDULE
---
7:00 P.M. – MONDAY, MAY 6
NATIONWIDE ARENA
COLUMBUS, OHIO
---
NBCSN
NBC STREAM
"We had chances to tie it again and didn't. Things happen for a reason and I truly believe that. We'll be back here for Game 7."
What makes you so confident your team will make it back to Boston for Game 7?
"Because we will."
To do that, his team will have to slow down a Bruins team that's suddenly found its footing in this series, having taken two-straight games to forge a 3–2 lead and in the process, push Columbus to the brink.
Worse yet, Boston's top line of David Pastrnak, Patrice Bergeron and Brad Marchand got hot, combining for 11 points in the Bruins' wins in Game 4 and Game 5.
Still, Tortorella likes his team and like enough of what he saw in the last two games to think his Blue Jackets will force a Game 7 Wednesday night in Boston.
"I have no problem with the intensity of our club right on through. It's just that we need guys being more creative and making plays in a 60-minute game."
Among what he saw is his goalie, Sergei Bobrovsky, continuing to play elite in net, despite not always getting help from his five in front of him. Tortorella also saw his team finally solve Boston goalie Tuukka Rask, who put together a span of more than 130 minutes having given up just one goal that really shouldn't have counted in Game 4.
The Blue Jackets put three behind Rask in the third period of Saturday's Game 5, including goals from unlikely heroes like Ryan Dzingel, who had been a healthy scratch earlier in the series, and defenseman Dean Kukan, who blasted the first postseason goal of his young career to briefly tie the game at three.
"I think both teams kind of found their legs and you saw the plays being made," Columbus captain Nick Foligno said following Saturday night's game. "There's just no quit in this room. I'm really proud of the guys for fighting to get back but you can't take moral victories this time of year, so we're looking forward to Game 6 where we can improve upon our game and get back in front of our fans and get to work and it's got to be our best effort of the series, obviously."
Boston Leads Columbus, 3–2
Game
Date
Result
ONE
THURS, APRIL 25, 2019
BOS 3, CBJ 2 (OT)

//

GAME HIGHLIGHTS
TWO
SAT, APRIL 27, 2019
CBJ 3, BOS 2 (2OT)

//

GAME HIGHLIGHTS
THREE
TUES, APRIL 30, 2019
CBJ 2, BOS 1

//

GAME HIGHLIGHTS
FOUR
THURS, MAY 2, 2019
BOS 4, CBJ 1

//

GAME HIGHLIGHTS
FIVE
SAT, MAY 4, 2019
BOS 4, CBJ 3 // GAME HIGHLIGHTS
SIX
MON, MAY 6, 2019 • 7 p.m.
TBD
And he's right about the fans.
Columbus finds itself a hockey town all of a sudden with each game in this series setting new ratings records for the city, and the two largest crowds ever on record to see Games 3 and 4.
As in most games this time of year, getting the first goal will be huge. The Blue Jackets have surrendered that all-important goal to Boston in the last two games and taken Ls on the way.
Will the final 10 minutes of Game 5, when the team seemed to find offense and the ability to get pucks by Rask carry over into a must-win Game 6?
"Play our style of hockey for a full 60 minutes and we should be fine," defenseman Seth Jones said. "We're excited about the energy in the building and the way the environment and our fans will react for Game 6."
Columbus Blue Jackets Projected Lines
Boston Bruins Projected Lines
Game 5 Storylines
Maintain Discipline: After getting whistled for a postseason-high 22 minutes of penalties in a 4-1 loss in Game 4, the Blue Jackets played a more disciplined game in Boston for Game 5, picking up just two minor penalties on the night. They'll need to maintain this, while also sticking to the smart zone play that carried the team to a sweep of Tampa Bay in the opening round.
Play Deep: The Blue Jackets got goals from 15 different players in their sweep of the Lightning, but the Bruins have done a really good job of bottling up secondary scoring in this series. Artemi Panarin and Matt Duchene are getting theirs, but guys like Josh Anderson, Pierre-Luc Dubois, Zach Werenski, Oliver Bjorkstrand, and others will need to start chipping in if this team has any hope of advancing in this series, let alone winning Game 6.
Vlad the Impaler: Columbus went with the rare move of playing seven defensemen and only 11 forwards in Game 6. After the game, both Tortorella and general manager Jarmo Kekalainen seemed to indicate the move was made to get newly signed defenseman Vladislav Gavrikov game action without disrupting the remaining defensive corps too much. Gavrikov played well and Tortorella and Kekalainen said they liked what they saw. Can he step into more minutes tonight? And will his quick emergence lead to the return of 12 forwards to help out on the other end?