Designed by adidas, we'll find out Monday exactly what the newest Columbus Blue Jackets sweater will look like.
In the meantime, adidas and the Blue Jackets have given us a fairly revealing teaser of what to expect as part of their new "Reverse Retro" concept. To the surprise of some, the primary color is not part of their namesake.
#ReverseRetro @adidashockey pic.twitter.com/0NhbwALGQ7

— Columbus Blue Jackets (@BlueJacketsNHL) November 10, 2020
That is, red. Very red. 
While some fans are in favor of the new look, reaction on social media trended heavily towards the negative. We've got the moderately comical:
Ah yes the Columbus Red Coats... *checks notes*... wait, what

— Lucas Proctor (@archbot44) November 10, 2020
To the borderline angry:
Dont you dare put the old logo on it. We started a new chapter, turning away from our ugly past.

— Ryan Kuhn (@Ry_man_sums) November 10, 2020
Year 20 could quite possibly be the first time in franchise history that the Blue Jackets wear a jersey without white or blue as the primary color. The closest they've come was in the early years of the franchise, when red pants ruled the roost: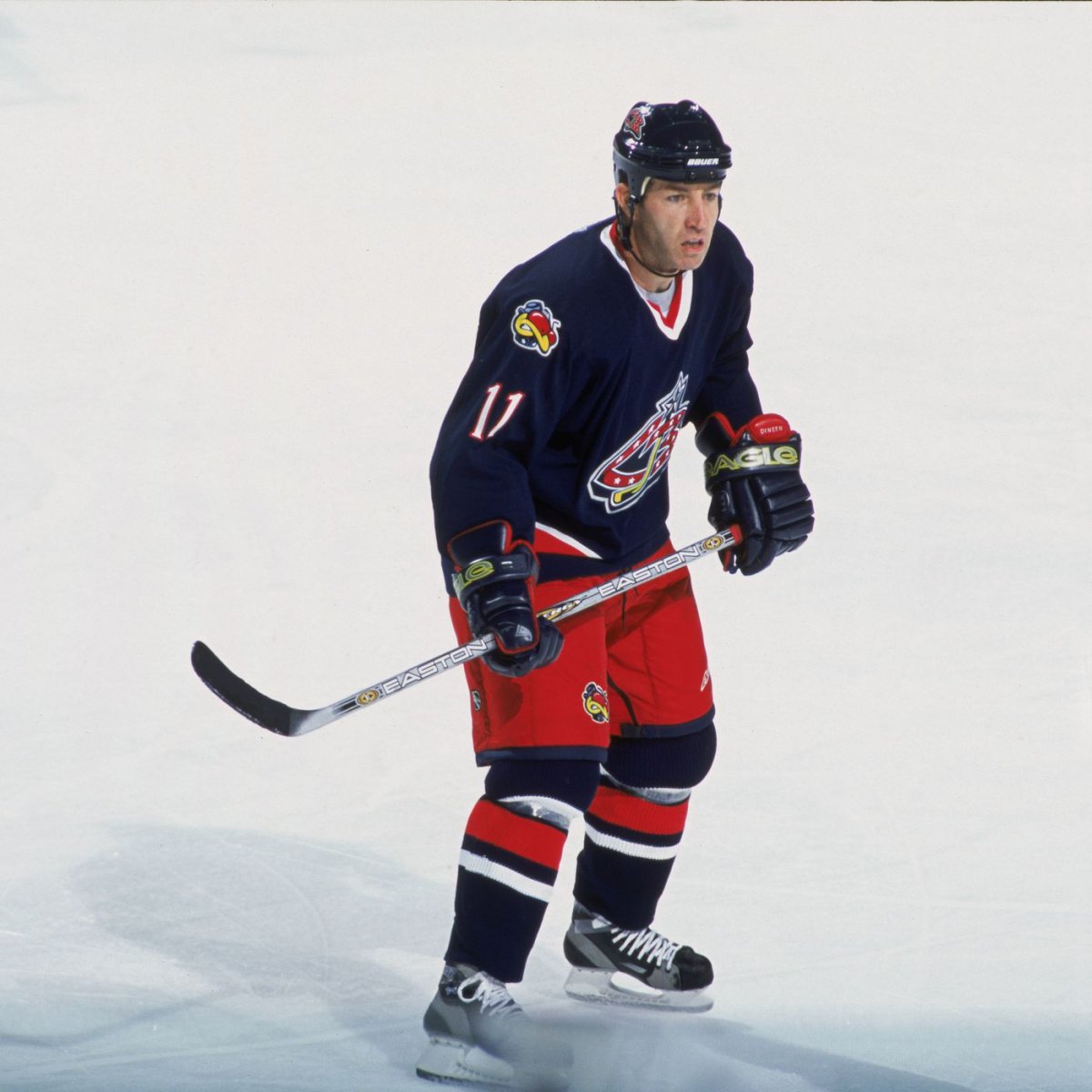 adidas provided a pair of numbers for each team in their previews, seemingly a nod to the year they are revisiting. For the Blue Jackets, that's "00", meaning that revisiting their inaugural season seems a sure bet. Will it be the original logo? The return of Stinger on the jerseys? A "Vote Tugnutt" t-shirt?
Full kits for all 31 teams will be released Monday, Nov. 16.