It's been quite the week in the Merzlikins' household.
Elvis Merzlikins wife, Aleksandra, gave birth to a newborn baby boy was born last Friday, and his middle name honors late Columbus Blue Jackets goalie Matiss Kivlenieks.
In an Instagram post earlier this week, Merzlikins thanked nurses at the hospital for taking care of his family. He also thanked the Blue Jackets and fans of the team for providing gifts.
Knox Matiss Merzlikins' middle name will serve in memory of Kivlenieks, who tragically passed in a fireworks accident at the home of Blue Jackets goaltending coach Manny Legace on the Fourth of July weekend.
"He saved my son, he saved my wife and he saved me," Merzlikins said last month. "My son's second name is gonna be Matiss."
"He died as hero. And that's not me saying that. That was the doctor saying (it). If he would just sit, (he) would've had nothing (happen)."  
Heres a stat: Elvis Merzlikins is officially a father of one.

(From @Merzly30s Instagram.) pic.twitter.com/hn4URK4jgC

— CBJ Stats (@BlueJacketStats) August 21, 2021
Bauer, the equipment manufacturer for Merzlikins' goalie pads, made a mini goalie pads identical to those that Merzlikins wore last season. Those pads were featured in some of the first public pictures released by the family.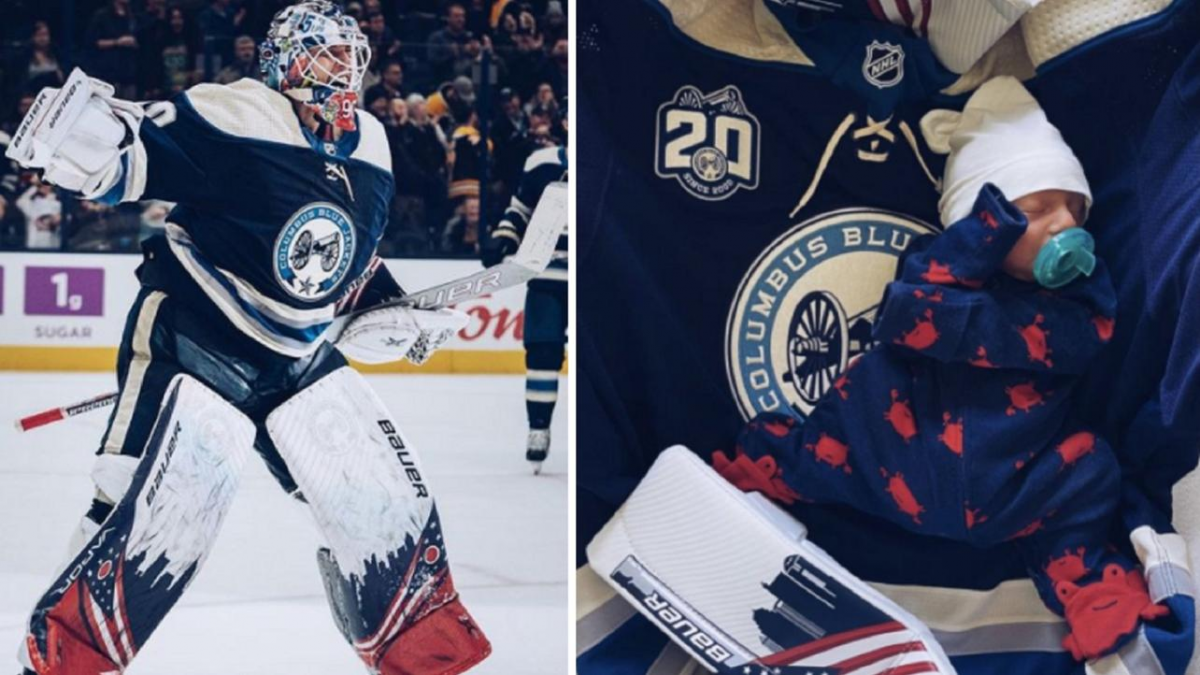 An incredible tribute, Elvis, and congratulations to the Merzlikins family. Knox Matiss is doing well at home, and the family continues to share posts and pictures via their social media accounts.