The Blue Jackets are celebrating Halloween early, as evidenced by several of their Instagram accounts.
After a light weekend that saw them defeat the Buffalo Sabres in overtime at home, the team was clearly in an upbeat mood for their annual costume party.
Seth Jones posted on his Instagram a hilarious picture of himself as a Rasta man, with Boone Jenner (Kid Rock) and Adam Clendening (AC Slater) on his left, and Josh Anderson as perhaps the GI from Tropic Thunder.
Next up is Zach Werenski and his girlfriend as a "modern day Al Capone".
Sergei Bobrovsky went as a bear, and his wife as Masha from the highly popular "Masha and the Bear" Russian TV series. (Artemi Panarin also went as a bear, but that's only available as a video on his insta story and thus we cannot post.)
Anthony Duclair posted a picture of himself as Frozone, which, for my money was the best costume on the team.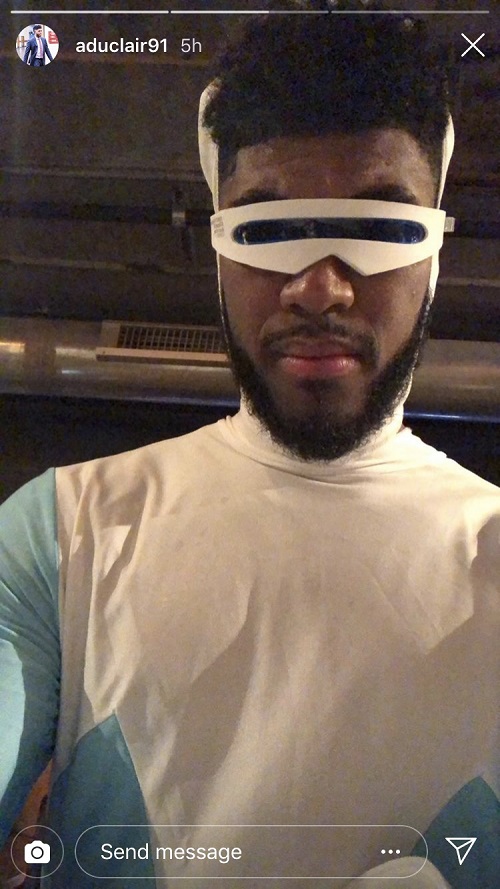 Pierre-Luc Dubois, Lukas Sedlak, David Savard (we think? and one more mystery player (or lady) (Cam Atkinson?) went as Austin Powers characters, and `ed it.
Markus Nutivaara and his lady crushed a red robin hood/big bad wolf combo.
Sonny Milano nailed his Forrest Gump costume, and we even get a better look at Dubois (Austin Powers) and Sedlak (Dr. Evil).
Follow 1st Ohio BatteryFacebook, Twitter, Instagram and YouTube