This guest post was written by FutureConsideration's Justin Froese in tandem with Hockey Arsenal's Greg Revak.
---
Hockey's Arsenal is once again joining forces with Justin Froese to look at one of the most interesting NHL draft-eligible players, William Eklund. He is #72 below in all the videos (dark blue or white).
Eklund is a prospect that already has a million great habits. His skill level is off the charts and is a great guide for players seeking to play a game style that will be conducive to success, as they climb the hockey pyramid.
The Basics
Currently playing in the top league in Sweden (SHL) for Djurgardens, Eklund's usage has been a top-nine forward at even strength and secondary PP as the primary goal-line option.
Eklund had the most productive NHL draft season in the last decade for the SHL. During the season he even contracted Covid-19 and had an appendectomy.
The key tenants of his game are IQ, high work rate, quick pace of play, and ice awareness. These skills give him an elite small area game that allows him to play off of pressure and situate himself in dangerous areas with opportune timing.  
Let's dive in.
Areas Eklund can leverage
Deceptive motion and controlling toes
Eklund's skating isn't the most smooth and efficient, but it is dynamic and gives him the ability to control pucks within movement. His various skating route trajectories are a nightmare for defenders who try to sustain a tight gap.
He has the ability to detect threats and assess where lanes are located. Often you'll see him bait opponents and get their feet to be locked onto a route (offensive angling) and then slam on the brakes and turn in a different direction to open a whole other area code full of options.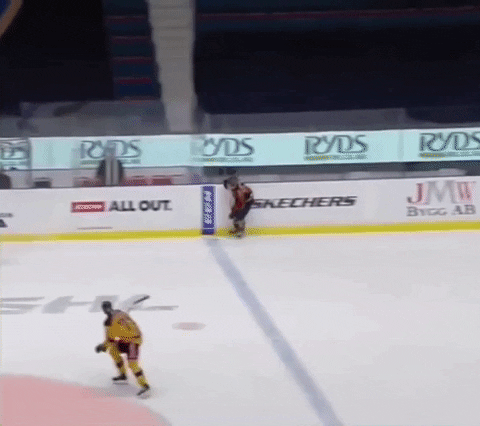 Instead of going up ice and being caught, Eklund baits the player into a bad spot before spinning away.
He rarely tips off the opposition on what he truly wants to do. In the below clip, we can see everything he does says "I'm about to pass."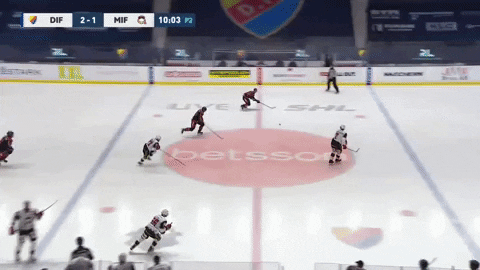 Controlled speed and gives off body language that he will pass.
After catching the puck on his backhand in stride, Eklund reads the defender's over-aggressive disposition and manipulates with his puck positioning while shifting his weight and accelerating around the defender.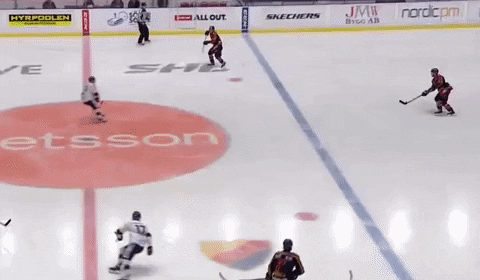 Finding lanes through sticks
The puck skill Eklund plays with has a lot of high-end elements and subtlety which should be something he can sustain at the next level.
But what sets his game apart from most is not only how quick he is at making decisions, but also the confidence and vision to find seams where pressure is mounted and setting himself up to open options through condensed traffic. He builds a mental map of the game in his mind that allows him to make high-level passes, like this one below.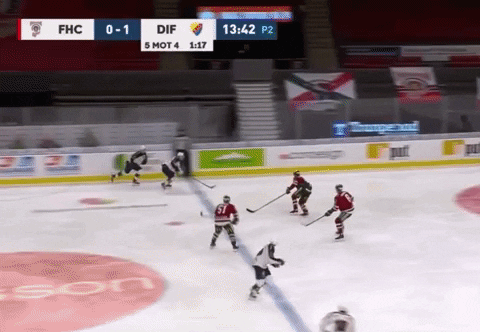 His ability to adapt from the freedom of open ice to making crucial decisions under pressure and manipulating traffic is second-to-none in this class. His methods of delivery allow him to find holes in coverage where defenders even slightly lapse with the placement of sticks or their positioning within the defensive system. 
This next play tightly wraps up everything Eklund does well.
Accelerates up ice with speed and plans his route to pick up the puck in motion.
Weight shift to throw the defender off and create space for himself
Deception that screams the opposite of what he wants to do
Finding even the smallest lanes through multiple layers and movement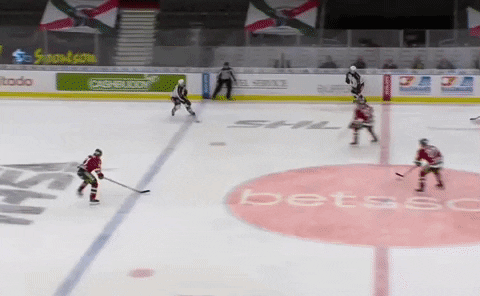 Pass receptions and catching in movement
Playing with speed and adaptation are some major hinge points for players to play an effective pro-style game. For Eklund, his ability to combine his abilities and some strong habits allows him to play with fluidity and continuity. His awareness and ability to pick up pucks - good or bad, without breaking stride - affords him the ability to exploit coverage without hesitation and afford him the time and space to be a versatile impact player.
Eklund is constantly working to move into great spots as soon he picks up the puck. Here is a great example of his movement within puck reception, separation of lower/upper body, and deception.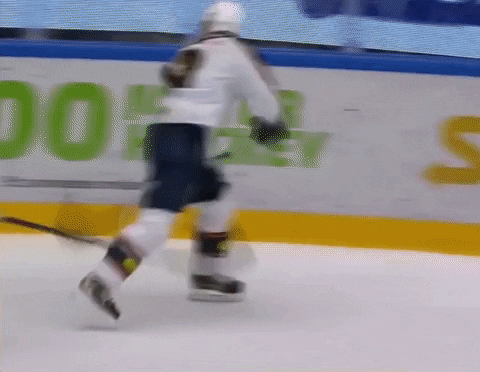 Eklund heads to the wall and is working to elongate the passing window for his defender and finding a soft spot where he can step into the pass. He shoulder checks before touching the puck and is already crossing over to gain speed as he gets the puck.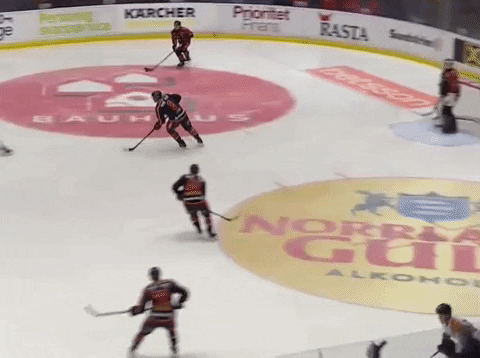 Areas he can address to optimize his abilities 
Ankle flexion and torso positioning
His skating ability is at a high level at this point and with the addition of muscle to his frame will only get stronger. What I do notice is that there are tendencies for his shin angle to be quite erect and topple his torso forward. He does tend to reset as he gets in position to make a move with the puck, but he can tend to leave his puck out in front of his body and it can limit the efficiency of putting pucks in his hip pocket and being a multi-dimensional threat in a consistent manner. 
[Future Watch: top ten 2020 draft prospects to watch at the Hlinka ...]
Notice that although he is quick, his torso is bent well over his toes. Often this can be stemmed back to an erect shin angle with very little ankle bend. Although, he does reset himself before shooting. You'll notice that he shoots with great body shape.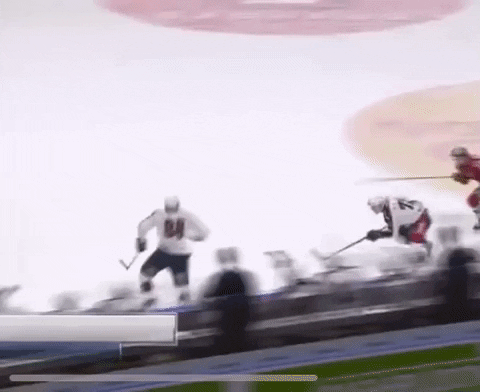 Creating Space
Initiating contact when in a compromising physical position rather than being compliant to the opposition is an area we've seen him develop as the year has gone along.
In a foot race to retrieve a puck along the wall, Eklund gets the jump on the defender who is pressuring him quickly. Eklund is courted into a check and a 50:50 puck battle ensues.
Later in the season, Eklund learned a better way to create himself space. Here he gets a pass and quickly realizes that he will be caught before getting a chance. Rather than throwing the puck in a hope play, Eklund does a great job to lean in and initiate contact to extend the offensive sequence.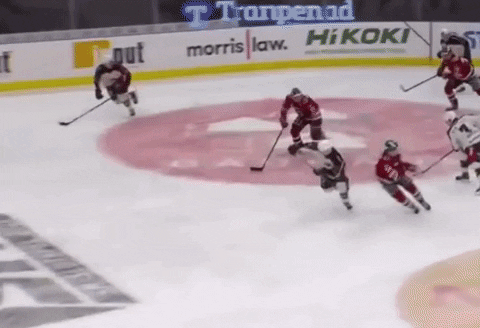 To top it all off, he's received the E.J. McGuire Award of Excellence, presented by NHL Central Scouting. It's given to the NHL Draft eligible who best exemplifies commitment to excellence through strength of character, competitiveness, and athleticism.