The Blue Jackets didn't get the result that they wanted in Game 1, falling to Boston 3-2 in overtime.
Good thing it's a best of seven, right?
CBJ 0, BOS 1 • EASTERN CONF SEMIS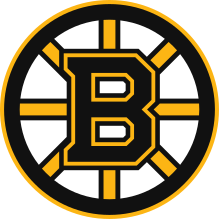 BOSTON BRUINS
49–24–9 

//

107 points
ROSTER / SCHEDULE
---
8 P.M. – SATURDAY, APRIL 27
TD GARDEN
BOSTON, MA
---
NBC
NBC STREAM
Despite starting slowly in Game 1, the Blue Jackets took a lead in the third period due to two goals in 13 seconds courtesy of Brandon Dubinsky and Pierre-Luc Dubois.
It just wasn't meant to be, as Columbus couldn't hold the lead. They showed resilience to fight back and score two quick goals, but they didn't have the discipline to finish the game out. 
Despite having the lead in the third period, Columbus didn't play their best hockey. The Bruins controlled much of the game, and the Blue Jackets will look to change that tonight.
"After a real struggle in the first period, I think our structure came back, but I don't think we had a lot of guys who played well throughout the game," Blue Jackets coach John Tortorella said.
Sergei Bobrovsky continued to play outstanding hockey, stopping many of the Bruins' excellent chances throughout the game. In Game 2, the Blue Jackets will look to him to replicate his crucial play throughout the Stanley Cup Playoffs thus far.
The Blue Jackets' power play also went 0-4 in Game 1, and only registered three shots on goal. Columbus will need more from its man-advantage unit to take a game in Boston.
Riley Nash, Boone Jenner, and Brandon Dubinsky had a huge impact in Game 1, with the fourth line scoring the game-tying goal and dominating play in the second and third periods. Nash, clearly motivated by facing his former team, also laid out Bruins center David Krejci in the third period with a massive open-ice hit. Krejci is questionable for Game 2, and it would be a big loss for the Bruins if he's not able to go.
Bruins Lead Series, 1–0
Game
Date
Result
ONE
THURS, APRIL 25, 2019
BOS 3, CBJ 2 (OT)

//

 GAME HIGHLIGHTS
TWO
SAT, APRIL 27, 2019
TBD
THREE
TUES, APRIL 30, 2019
TBD
FOUR
THURS, MAY 2, 2019
TBD
A hockey truism is that you're never in trouble in the NHL playoffs until you lose a game at home. So in that sense, the Blue Jackets are just fine, despite being down a game. Among Blue Jackets fans, there's a sense that the team played poorly and still nearly stole the opener, so tonight is a perfect opportunity for the team to reassert itself in this series.
"Obviously it sucks to make the mistake that ends up in the back of your net, but the only thing I can do now is move forward," defenseman Zach Werenski said when asked about the play that led to the game-winner in the opener.
The onus is now on the Blue Jackets to put pressure on Boston tonight, tie the series up, and play Game 3 in front of a raucous crowd at Nationwide Arena with an opportunity to seize the series and a 2–1 lead.

Columbus Blue Jackets Projected Lines
Boston Bruins Projected Lines
Game 2 Storylines
Wake Up the Power Play: The Blue Jackets' power play went 0-4 in Game 1, and only generated three shots. That level of play simply will not get the job done at this level, and they'll be looking to improve upon their performance tonight.
Start Strong: To say that the Blue Jackets looked rusty in the first period of Game 1 would be the understatement of the century. At one point, they were being outshot 12-2 and were struggling to connect more than two passes together. An early, aggressive forecheck will be important so Columbus can dictate the tempo of play, rather than having Boston dictate it to them.
Take the Pressure off of Bob: Bobrovsky bailed the Blue Jackets out so many times during Game 1. It seemed like the puck was always in Columbus's end, and Bob made several incredible saves to keep the Blue Jackets in the game. The Blue Jackets must dictate play to take the pressure off of Bobrovsky; they can't expect him to keep them in every single game if they give up as many chances as they did in Game 1.