Over the years, there have been plenty of players that you forgot played for the Columbus Blue Jackets.
One that likely tops the list, in the most hilarious of ways, is Hall-of-Famer Sergei Fedorov.
The 2015-inductee is one of the most decorated and talented centermen in the history of the NHL. All while playing for the Detroit Red Wins in 13 seasons, he was an all-star, a two-time Selke Trophy winner, a Hart Trophy winner and a three-time Stanley Cup champion. He had multiple 100-point seasons, and is top-50 in league history in goals, assists and points individually. 
Also, his flow was outrageous.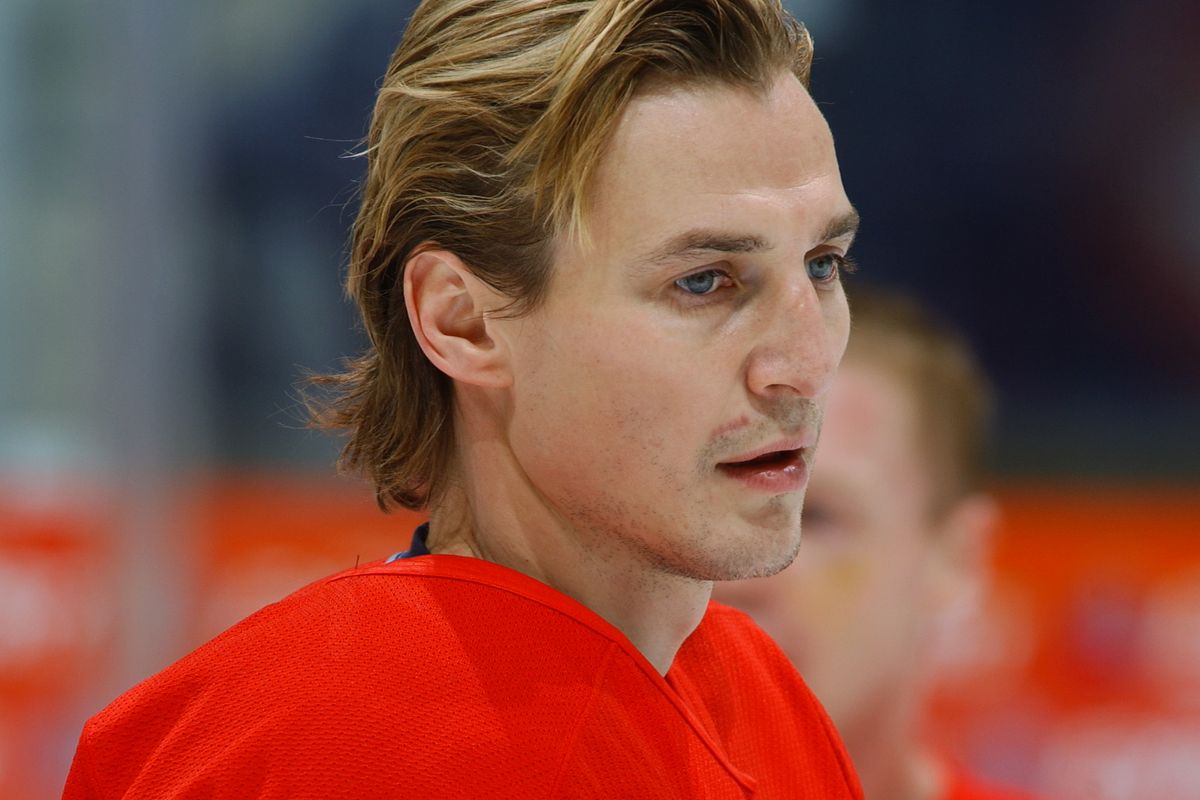 Of all teams in our great league, the Blue Jackets are the last team in the world most would expect to ever possess a talent such as Fedorov. Especially the mid-2000's Blue Jackets, where we saw some of the most discouraging hockey of our lifetimes.
But, low and behold, it happened, even if it was only for a little while. On Nov. 15, 2005, in the middle of their fifth season as a franchise, the Columbus Blue Jackets acquired Sergei Fedorov and a future fifth-round pick from the Anaheim Mighty Ducks in exchange for forward (this one still hurts me) Tyler Wright and rookie defenseman Francois Beauchemin (who had a solid second-pair defenseman career).
Through 18 games that season, before the trade, the Blue Jackets were dead-last in the NHL in goals scored with 34. They bolstered a 5-13-0 record and were looking at a fifth-straight sub .500 season. 
So...why trade for a recently-injured 35-year-old who was well past his prime? Well, because according to then-general manager and president Doug MacLean, the team just needed some veteran experience to push their young stars over the edge.
"The point of the deal is similar to our signing of Adam Foote," MacLean said following the trade. "We have a lot of young players, a lot of young kids with a lot of talent. We're adding a three-time Stanley Cup champion, a Hart winner, who still has a tremendous skill level and is excited to play. He'll be a terrific addition."
The youngsters MacLean was referring to, likely? 21-year-olds Rick Nash and Nikolai Zherdev, 25-year old Manny Malhotra and 26-year-old Jason Chimera. After that, though...it was a pretty big dropoff in talent. Hindsight is 20-20, but I'm not sure this was ever a promising move to surge this Blue Jackets' roster into playoff contention.
I mean, he ended up being able to do cool stuff like this. Surely he was the last puzzle piece for the Blue Jackets, right? (Also - remember hockey games on ESPN, anyone?)
Well, the Blue Jackets concluded that 2005-2006 season with a 35-43-4 record (74 points) which was good for third in the Central Division and 25th in the league. But hey, at least they bumped their goal scoring to fourth-worst in the league by season's end instead of last, right?
Fedorov was not only old, coming off an injury and just an oddly-timed addition, but he was a big cap hit at over six million dollars per year. To which MacLean said...
"He is an expensive player, but we feel good about it,"
After two and a half seasons in Columbus, the experiment was over, though. Before the 2008 deadline, the Blue Jackets trade Fedorov to the Washington Capitals for prospect Theo Ruth. Ironically, Columbus made the postseason for the first time in franchise history the very next season.
In his quick tenure, Fedorov put up a stat line of 39-74-113 in 185 games with the team. By his career's end, believe it or not, the Blue Jackets were his second-longest stop behind the Detroit Red Wings. That's right, folks, behind hanging banners in 'Hockey Town', Sergei Fedorov is technically known for playing hockey in Columbus, Ohio.
But at the end of the day, the 2000s was a train wreck as a whole for the Blue Jackets, so I'm fine with looking back on this poor trade with some gleaming nostalgia. Fedorov is an all-time great, and seeing him in photos in our sweaters is just pretty fun. 
Follow 1st Ohio BatteryFacebook, Twitter, Instagram and YouTube