The Columbus Blue Jackets have never struck it lucky during the NHL draft lottery but they have had their share of top-five picks.
How many of those picks turned out the way they hoped?
We take a look at each of the top-five overall draft picks in Blue Jackets' history through the years.
---
Rostislav Klesla
4th Overall Pick, 2000
On this date in #CBJ history: In 2000, Rostislav Klesla became the first-ever Blue Jackets pick in the NHL draft when he was tabbed fourth overall. The Czech D-man from Brampton of the OHL played 515 games with Columbus over 10 seasons. pic.twitter.com/x3A0ZYFl53

— Jeff Svoboda (@JacketsInsider) June 24, 2020
Columbus' first top-five pick goes back to the inaugural 2000 season when they selected Rostislav Klesla with the fourth overall pick.
And Klesla was one of the more successful early Blue Jackets.
The defenseman from Czechoslovakia had a 13-year career, spanning 659 games, with 10 years in Columbus, and four years with the Arizona Coyotes.
In Columbus, Klesla had 133 points (41 goals, 92 assists).
He made the NHL All-Rookie Team in 2001-02 and placed seventh in the Calder voting when he had 16 points (eight goals, eight assists) in 75 games. He was two points off the pace for rookie defensemen. Klesla's 133 points rank sixth among Blue Jackets' defensemen. He's eighth in assists and tied for third with David Savard in goals.
Columbus Blue Jackets
Games
Played
Points
Goals
Assists
Rostislav Klesla
515
133
41
92
Hockey Reference
 
 
 
 
---
Rick Nash
1st Overall Pick, 2002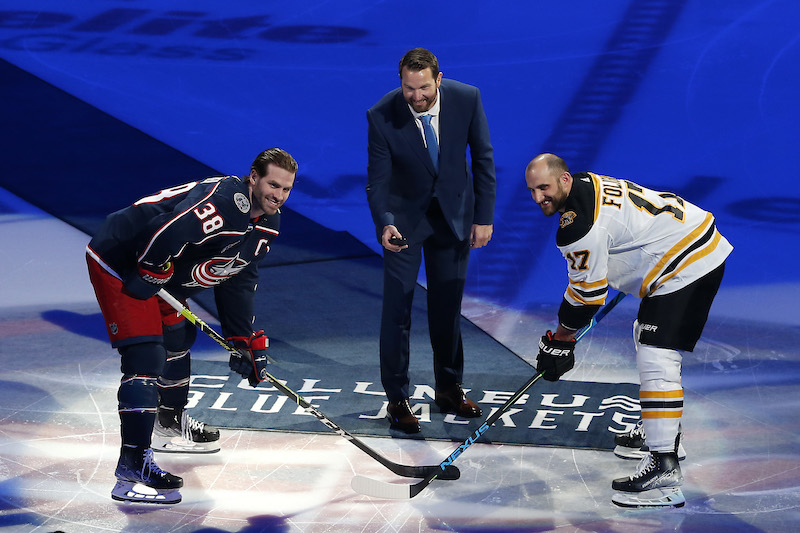 The Blue Jackets have only had the No. 1 pick once in 23 years of existence. And they traded up to get that pick when they acquired it from the Florida Panthers in 2002.
Of course, that No. 1 pick in 2002 turned out to be Rick Nash, and that prize lived up to everything the Blue Jackets could have hoped for. After all, his No. 61 is the only number of any Blue Jacket all-time to be retired and hung in the Nationwide Arena rafters today.
These days, Nash is working in the team's front office as the director of player development. From his days as a player with the Blue Jackets from 2002-12, he's all over the franchise record books, ranking first in games played, goals, assists, even-strength goals, power-play goals, shots, and goals-per-game.
| | | | | | | | | | |
| --- | --- | --- | --- | --- | --- | --- | --- | --- | --- |
| Rick Nash | Games Played | Points | Goals | Assists | Even-Strength Goals | Power Play Goals | Game-Winning Goals | Shots | Goals-Per-Game |
| Franchise Ranks: No. 1 | 674 | 547 | 289 | 258 | 192 | 83 | 44 | 2,278 | 0.43 |
| Hockey Reference |   |   |   |   |   |   |   |   |   |
Nash took home a share of the Maurice "Rocket" Richard Trophy when he scored 41 goals in 2003-04, tied with Jarome Iginla and Ilya Kovalchuk, and he was captain of the Blue Jackets from 2008-12.
Short of winning the Stanley Cup, what more could you have hoped for from the Nash era?
---
Nikolai Zherdev
4th Overall Pick, 2003
Nikolai Zherdev at 21 years old. What could have been.#CBJ pic.twitter.com/03USmlXwbA

— 1st Ohio Battery (@1stOhioBattery) May 11, 2020
Nikolai Zherdev was taken with the fourth overall pick in 2003. He only played six seasons in the NHL, four with the Blue Jackets, and a season each with the New York Rangers and Philadelphia Flyers.
His tenure in Columbus wasn't bad on the ice.
He placed ninth in the Calder voting in 2003 with 34 points (13 goals, 21 assists) in 57 games. He followed that up in 2005-06 with a 54-point season (27 goals, 27 assists) in 73 games. In 2007-08, Zherdev had his best season when he recorded 61 points (26 goals, 35 assists).
But there was drama.
Ken Hitchcock took over as head coach in 2006-07 and things weren't always rosy between coach, player, and management. For instance, former general manager Doug MacLean explained the time he hired a private investigator to follow Zherdev around for a week one year.
There was also contentious contract drama prior to the 2006-07 season to sort through before Zherdev and the Blue Jackets finally agreed to a three-year deal in late September after Zherdev threatened to play in Russia that year if he and the Jackets couldn't agree to a new deal.
In 2008, Zherdev was part of the trade that sent Dan Fritsche to the Rangers, bringing back defensemen Fedor Tyutin and Christian Backman.
Columbus Blue Jackets
Games
Played
Points
Goals
Assists
Nikolai Zherdev
283
181
76
105
Hockey Reference
 
 
 
 
---
Ryan Johansen
4th Overall Pick, 2010
This Day in #CBJ History: On Jan. 25, 2015, the Blue Jackets and the city of Columbus hosted the NHL All-Star Game. Nick Foligno and Ryan Johansen represented the Jackets; Foligno was a team captain, Johansen the game's MVP. pic.twitter.com/EJh5IKAEoN

— Jeff Svoboda (@JacketsInsider) January 25, 2023
Ryan Johansen was becoming a star for the Blue Jackets, but he had his own contentious contract negotiations.
In a Blue Jackets sweater for five seasons, Johansen amassed 193 points (79 goals, 114 assists) over 309 games. He played all 82 games in 2013-14 and had a 63-point season (33 goals, 30 assists). Then Johansen followed that up the very next year with 71 points (26 goals, 45 assists) in 82 games.
It was that 2014-15 season that Columbus hosted the All-Star Game and Johansen knew how to play up to the crowd. He was All-Star Game MVP with four points (two goals, two assists). 
Off-season contract drama took up a portion of the summer heading into the 2014-15 season before a three-year deal was agreed to by both sides. He was traded during the 2015-16 season to the Nashville Predators for Seth Jones after John Tortorella became the head coach following an 0-7-0 start.
Columbus Blue Jackets
Games
Played
Points
Goals
Assists
Ryan Johansen
309
193
79
114
Hockey Reference
 
 
 
 
---
Ryan Murray
2nd Overall Pick, 2012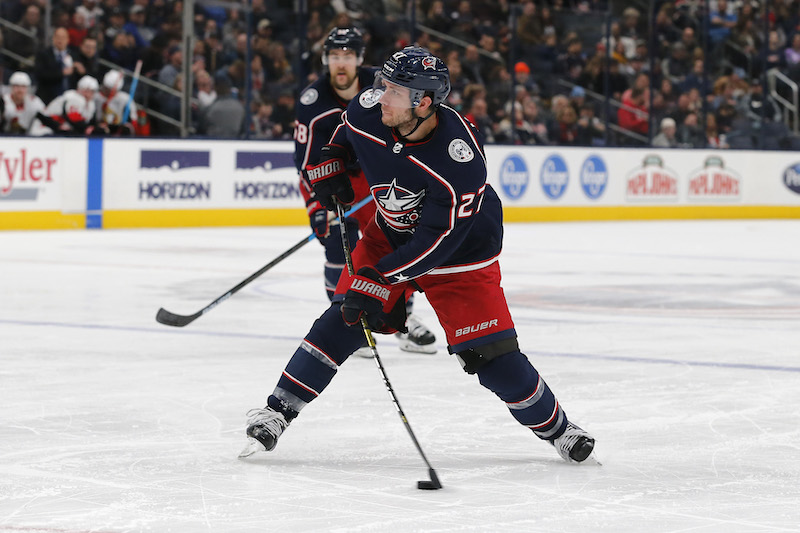 Ryan Murray was selected second overall in 2012. Unfortunately, injuries took their toll.
After playing in 66 games in 2013-14, his rookie season, which saw him put up 21 points (four goals, 17 assists), Murray only played in 12 games the next season due to season-ending shoulder surgery. He was able to rebound and play in all 82 games in 2015-16 but since then, has only played in 285 NHL games.
Murray got his name on the Stanley Cup with the Colorado Avalanche last season and has another shot to do so with the Edmonton Oilers this year.
Columbus Blue Jackets
Games
Played
Points
Goals
Assists
Ryan Murray
347
110
15
95
Hockey Reference
 
 
 
 
---
Pierre-Luc Dubois
3rd Overall Pick, 2016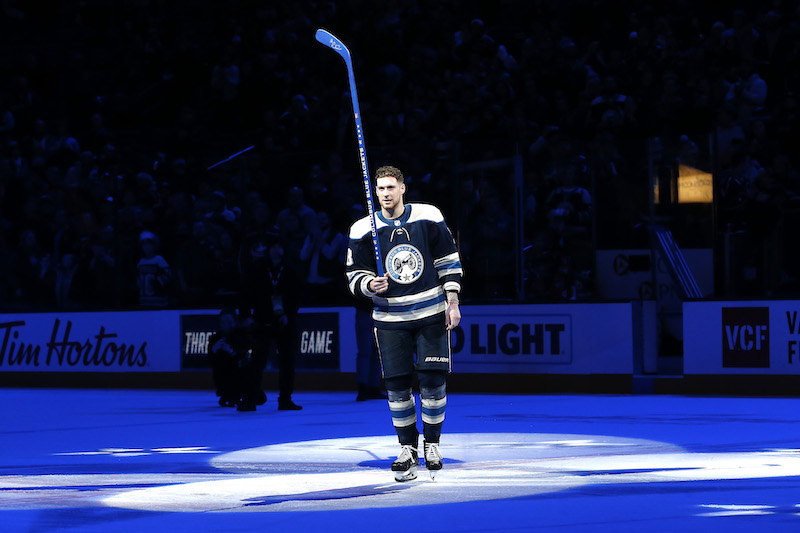 The Pierre-Luc Dubois era is one of the more confounding situations between player and team to sour the way it did. Perhaps the best two-way player the team has had, Dubois was taken with the third overall pick in 2016.
In four years as a Blue Jacket, he had 159 points (66 goals, 93 assists). Dubois is one of three Blue Jackets rookies to have at least 40 points in a season when he had 48 (20 goals, 28 assists) in 2017-18, joining Zach Werenski (47–11-36) in 2016-17, and Kent Johnson (16 goals, 24 assists) this past season.
Dubois played in all 82 games in each of his first two seasons and put up 61 points (27 goals, 34 assists) in his sophomore year of 2018-19.
Coming into the shortened season of 2020-21, lengthy contract talks finally ended with a two-year extension on New Year's Eve 2020, before a sudden trade request not long after jolted the hockey world.
When Dubois dogged it during a first-period shift that January and was subsequently benched, the club was forced to move on, and in January 2021, he was traded to the Winnipeg Jets for Patrik Laine and Jack Roslovic.
Columbus Blue Jackets
Games
Played
Points
Goals
Assists
Pierre-Luc Dubois
239
159
66
93
Hockey Reference
 
 
 
 
---
Kent Johnson
5th Overall Pick, 2021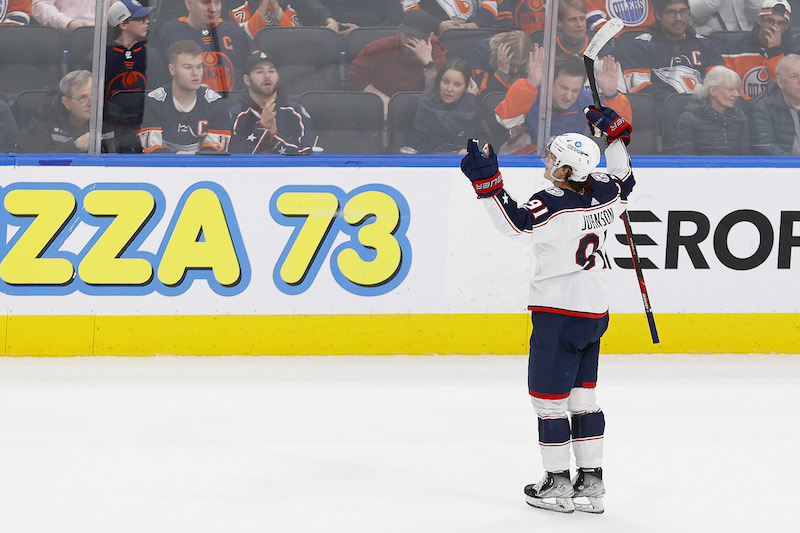 Johnson, a 2021, fifth-overall pick, is the only top-five pick drafted by the Blue Jackets to still be a part of the team.
And he's rounding into form.
Among the new youthful core, the franchise is looking to players like Johnson to return the team to its next contention window. He's one of three Blue Jackets players to record at least 40 points in his rookie season and he finished fifth among all rookies in points, sixth in goals, and eighth in assists in 2022-23.
Columbus Blue Jackets
Games
Played
Points
Goals
Assists
Kent Johnson
79
40
16
24
Hockey Reference
 
 
 
 
---
3rd Overall Pick
2023
Who will it be?
Leo Carlsson, Will Smith, Matvei Michkov. . . Adam Fantilli?
One of hockey's best prospects will be joining the Blue Jackets' new exciting core. We'll find out who it will be on Wednesday, June, 28 from Nashville, and history will come to show how they stack up with the other top-five draft picks.