It's been a slower news week in the Metropolitan Division.
Every team is either already on or about to take their mandatory bye week as we pass the halfway point in the season. 
That said, there are still a number of moves being made as teams try to catch up to the Washington Capitals, who now lead the Metropolitan by four points.
---
Surgery, he Kreid

Chris Kreider, who was covered in last week's notebook as having a blood clot scare, has now had surgery to remove a part of one of his ribs per ESPN. Kreider will be evaluated in six weeks to see when he can begin to take steps towards a return to hockey. He's been out since Dec. 27.
---
Day-to-Daho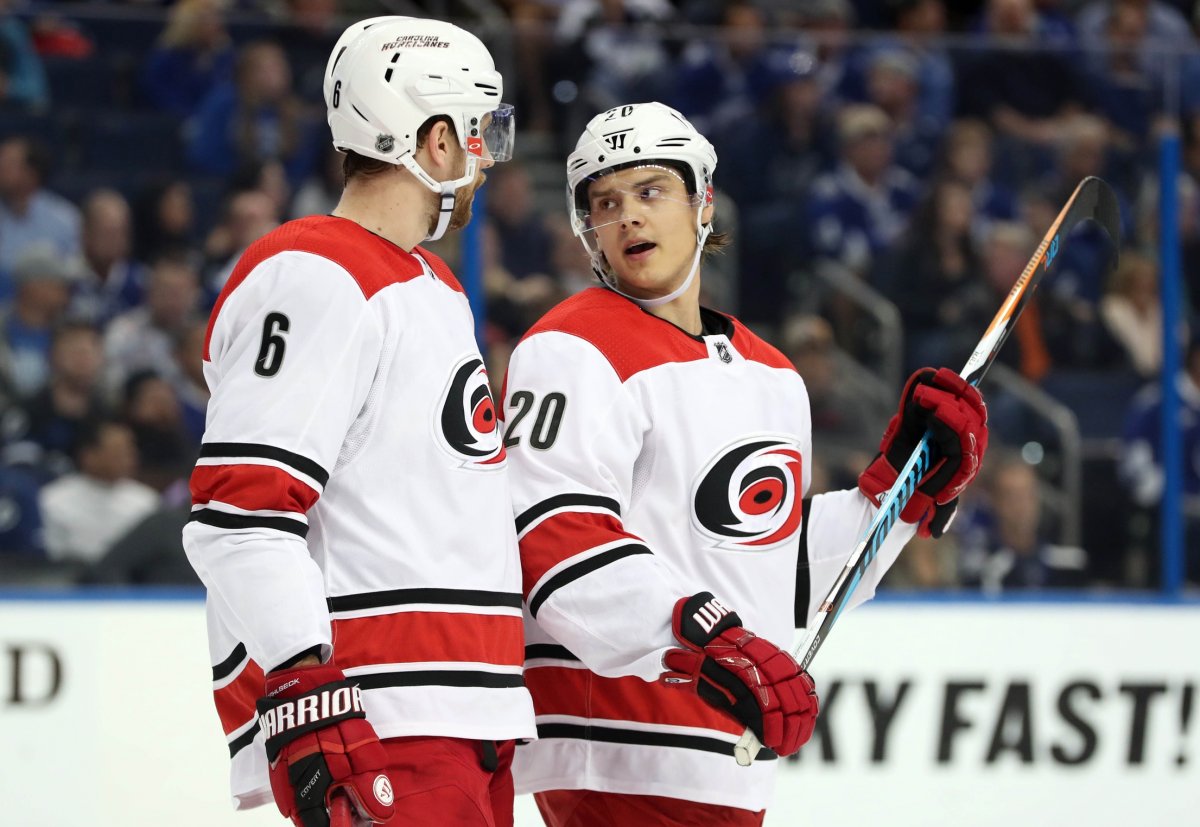 Young Carolina Hurricanes forward Sebastian Aho suffered a lower body injury against the Boston Bruins Saturday and was considered day-to-day, but appeared in the Hurricanes' following game against the Tampa Bay Lightning.
The 20-year-old has been a major contributor for the Hurricanes in his second full NHL season, scoring 34 points in just 42 games and leading the team with 11 even strength goals.
With his re-insertion into the lineup, Aho has now seen action in 124 consecutive games for the Hurricanes.
---
Colossal Inspection

While their new arena in Belmont is being constructed, the New York Islanders are searching for a temporary home outside the Barclays Center for next season. Their former home, Nassau Coliseum, has been the top choice for some time. Now NHL commissioner Gary Bettman has visited the Nassau Coliseum to evaluate improvements and see how viable an option it is.
---
Frankly, you've been Re-Assigned

The Pittsburgh Penguins have sent defenseman Frank Corrado back to AHL Wilkes-Barre Scranton. He's played five games with the NHL squad in total this season, averaging 11:30 on the ice.
---
Butt of the Joke

On a bit of a comedic note, the Philadelphia Flyers scored an odd goal during their 6-3 win over the St. Louis Blues. You can see for yourself what I mean.
The butt goal!

Giroux banks it off Parayko's backside and into the net. pic.twitter.com/cyLXyFUHZR

— NBC Sports Philadelphia (@NBCSPhilly) January 6, 2018