The Blue Jackets were in a bad way.
Down 3-0 to the Tampa Bay Lightning in the first period of Game 1 of the teams' Eastern Conference Quarterfinal series, 1st Ohio Battery writer Sam Blazer appealed to the Hockey Gods.
If the Blue Jackets come back to win this game, I will tattoo the @1stOhioBattery emblem on my ass. #CBJ

— SB (@Sam_Blazer) April 11, 2019
The Hockey Gods answered as the Blue Jackets rallied for an improbable 4-3 victory over the Presidents' Trophy winners.
Sam was shocked. Happy, too, but mostly shocked. But he's a man of his word.
So, we present to you, ladies and gentlemen, the first-ever (to our knowledge, at least) 1st Ohio Battery ass tattoo.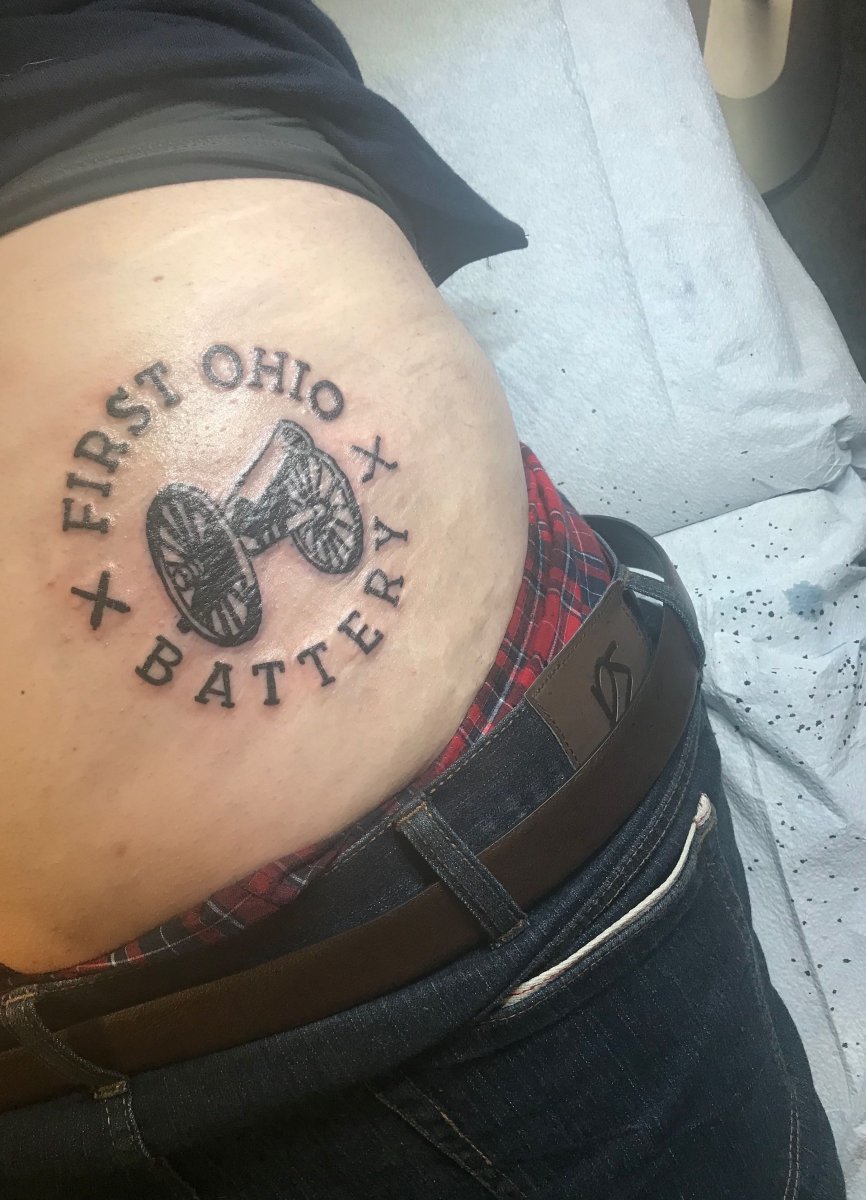 Sam's nothing if not committed. Maybe the Blue Jackets can win three more series to make it all worth it?