On April 2, the Columbus Blue Jackets suffered a tragic 6-2 pummeling at the hands of the Boston Bruins, putting their playoff hopes in jeopardy.
Who would've thought exactly three weeks later, the Blue Jackets would be sitting on their couches, resting for a week after sweeping the Tampa Bay Lightning, watching Boston win a Game 7 to set their date with one another?
No one would've thought this. No one at all.
CBJ 0, BOS 0 • EASTERN CONF SEMIS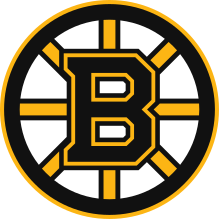 BOSTON BRUINS
49–24–9 

//

107 points
ROSTER / SCHEDULE
---
7 P.M. – THURSDAY, APRIL 25
TD GARDEN
BOSTON, MA
---
NBC SPORTS NETWORK
NBCSN
So, here we are. The Bruins and the Blue Jackets face off in Boston for Game 1 of the second round tonight of the Stanley Cup Playoffs tonight at 7 p.m. (NBCSN).
Boston is coming off a Game 7 win less than 48 hours ago, and the Blue Jackets, on the other hand, are well-rested. And by beating one of the best regular season teams of all time in the previous round, Columbus' path to the Stanley Cup should be a little easier now, no?
No (maybe).
Before this year's playoffs started, the Boston Bruins had the third highest odds to win the Stanley Cup, only behind the Tampa Bay Lightning and Calgary Flames (who have both since been eliminated from postseason contention).
On paper, the Bruins are as terrifying as NHL teams come. They have four forward lines that they roll with ease, with top-tier talent spilling out of their top two. Their defensemen are rugged and limit their mistakes. Their goaltender is a veteran who has loads of playoff experience and has one of the better track records of individual success in the league over the past decade.
That description seems to fit the Blue Jackets pretty well too, huh? Columbus and Boston are incredibly similar, and the lopsided outcomes of their season series prove this to be even truer. Whichever team executes its game plan better – an identity that both teams share – will likely be the winner of the first game and the series.
These two teams faced off three times in the regular season, and in those three games, we saw three very different outcomes. A Columbus blowout of Boston, a Boston blowout of Columbus, and a low-scoring overtime win squeaked out by the Bruins.
All three games were played in a matter of three weeks, and all after the trade deadline had passed. For a Blue Jackets team that would likely say that they weren't their real selves until after the trade deadline, this isn't a good look, considering they suffered two losses to the Bruins in those three games.
One of the loses even came when the Blue Jackets really seemed to be clicking towards the end of the season. Columbus finished the regular season on a 7-1-0 run, and are 11-1-0 in their last 12 games including the playoffs.
The Blue Jackets' only loss during that time, and their only loss since Mar. 22? It was to the Bruins, 6-2 loss at Nationwide Arena.

One of the reasons the playoffs are so great, though, is that it's a new season. Yes, the Blue Jackets had one of their worst losses of the season to the Bruins just a few weeks ago, but they also had one of the biggest wins of their season against the Bruins a few weeks prior to that loss.
It's a new season, folks, and we're all here for it.
Columbus Blue Jackets Projected Lines
Boston Bruins Projected Lines
Game 1 Storylines
Here Comes The Boom: This series is going to be an absolute bloodbath. These are two of the most physical teams in the NHL, in regards to hits, forechecking, toughness, every measurement you can think of. The Lightning tried to match the physical play of the Blue Jackets, and it didn't work for them, because that's not their identity. Boston loves to throw some bodies though, which means Columbus will have to be prepared to get hit as much as they will hit. 
Riley's Return. Riley Nash will face off with the Bruins in the playoffs after spending the two prior seasons of his career with Boston. Nash scored a humongous goal in Game 2 of the Tampa Bay series; does he have another up his sleeve, against his former team? Will a couple of years of practice against Tuukka Rask pay dividends and give him a few points, or pointers to his teammates? Let's find out.
Duel Between The Pipes. Rask had a solid series against the Toronto Maple Leafs (2.29 GAA, .928 SV%) after one of the worst regular seasons of his career (which overall, was still pretty good). Sergei Bobrovsky is also shining in the playoffs after one of the more inconsistent regular seasons on his end. With two similar teams facing off with one another in this series, the goaltending battle will have astronomical effects.