There's nothing like coming back home with a chance to take control of a series.
The Blue Jackets know there's nothing good that can come from comparing their opening-round series against Tampa Bay to this series with the Boston Bruins.
CBJ 1, BOS 1 • EASTERN CONF SEMIS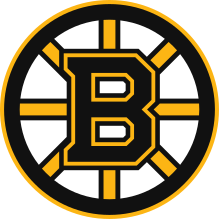 BOSTON BRUINS
49–24–9 

//

107 points
ROSTER / SCHEDULE
---
7 P.M. – TUESDAY, APRIL 30
NATIONWIDE ARENA
COLUMBUS, OH
---
NBC SN
NBC STREAM
In the Bruins, the Blue Jackets have an opponent that isn't easily rattled or surprised, and that plays a similar style to how Columbus did in a four-game sweep of the Lightning. Through two games of the Eastern Conference semifinal, the Blue Jackets and Bruins have traded blows between whistles and after them, in what has become a nasty, entertaining series with a trip to the conference final on the line. 
We're a ways from the finish line, of course, but the Blue Jackets did what they needed to do in Boston. After a disappointing loss in Game 1 (a game that was available for the taking), they rebounded with a much better Game 2 performance and were rewarded for their improvement. Matt Duchene's net-front power play goal in double overtime squared the series at 1-1, setting up for this pivotal Game 3 in front of what will be an absolutely bonkers crowd at Nationwide Arena. We already know how Brandon Dubinsky feels about the decibel level in the building.
Special teams have been a big factor in the series, with the Blue Jackets taking a few more penalties than they'd like in the first two games. They were stingy and disciplined in the opening round, but they've gotten away from it against the Bruins, an opponent that thrives under getting under your skin. But on the other hand, the Blue Jackets have benefitted from ill-timed Bruins penalties and used their power play to get a split.
"In the first couple of games there were not a whole bunch of scoring chances… very tight series as far as that's concerned so far," said Blue Jackets head coach John Tortorella. "Both goalies have played really well. That's where your special teams—at least it's helped us here, it helped us in the last game—will continue." 
Sergei Bobrovsky starred once again in Game 2, holding the Blue Jackets in the game at times and making a few spectacular saves in overtime to keep the game going. He finished with 34 saves in what may have been his best playoff showing to date.
Series Tied, 1–1
Game
Date
Result
ONE
THURS, APRIL 25, 2019
BOS 3, CBJ 2 (OT)

//

 GAME HIGHLIGHTS
TWO
SAT, APRIL 27, 2019
CBJ 3, BOS 2 (2OT) // GAME HIGHLIGHTS
THREE
TUES, APRIL 30, 2019
TBD
FOUR
THURS, MAY 2, 2019
TBD
FIVE
SAT, MAY 4, 2019
TBD
And you know the home crowd will be behind them. The Blue Jackets have won both games in this playoff run at Nationwide Arena, spurred by one of the most energetic and thunderous hockey crowds we've seen in franchise history. That's certain to continue tonight, but another key for the Blue Jackets is (as Tortorella mentioned after Game 2) to stay within themselves and stick to their structure. Once they settled into Game 2, they played a simpler and more direct game–which led to wearing down the Bruins and drawing penalties.
"I think we have fought hard and stayed together as a group through surges by the Bruins and found a way to split in Boston," Tortorella said. "Now, we have to get ready to play the next game."
Columbus Blue Jackets Projected Lines
Boston Bruins Projected Lines
Game 3 Storylines
Claim Home Ice: The Blue Jackets technically own home-ice advantage now after a 1-1 split in Boston, but that means little if they don't take advantage in Game 3. The series is now a best-of-five with three of those five played in Columbus, putting the onus on the Blue Jackets to put their foot on the gas.
Stay Disciplined: There's no other way to say it–the Blue Jackets have to stay out of the box. They're an excellent 5-on-5 team and can make it hard on the Bruins if they don't give them free opportunities. 
Sustain The Energy: Play hard, but play smart. There's a line just waiting to be crossed and the Bruins hope the Blue Jackets are the first to step over it; for Columbus, it's about structure and pace, two things that helped them turn the tide in Game 3 and head back to their home barn with a chance to take control.