Folks, it's a big one tonight.
In case you're still pinching yourself, the Blue Jackets are in fact playing meaningful hockey in May. It's time for Game 5 of the heavily-contested series with the Boston Bruins.
The Blue Jackets gained home ice advantage with a Game 2 win in Boston — but gave it right back, dropping Game 4 on Thursday night in Columbus.
It is now a best-of-3, with Games 5 and 7 (if necessary) to take place in Boston, and Game 6 at Nationwide Arena. 
CBJ 2, BOS 2 • EASTERN CONF SEMIS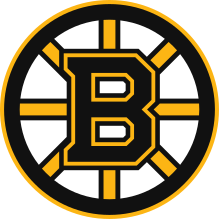 BOSTON BRUINS
49–24–9 

//

107 points
ROSTER / SCHEDULE
---
7:15 P.M. – SATURDAY, MAY 4
TD GARDEN
BOSTON, MA
---
NBC SN
NBC STREAM
There's been almost no separation between the Bruins and the Blue Jackets thus far, as both teams are evenly matched. Games have been won on the basis of good goaltending, and there's a good chance that Tuukka Rask and Sergei Bobrovsky will continue to turn in excellent performances.
Therefore, the pressure will be on the Blue Jackets' forwards to get the puck in the back of the net, which was a massive struggle in Game 4. The chances are there, but the finishing needs to be there as well.
Special teams will be a big emphasis in Game 5, after the shambolic showing on Thursday from both special team units on Columbus. The Blue Jackets registered 22 penalty minutes, 6 penalties, and went 0-4 on the power play. That's, well, not the recipe to winning hockey games this time of year — or any time of year, for that matter.
"Too many penalties, obviously," Blue Jackets coach John Tortorella said after the Game 4 loss. "We don't give ourselves a chance with that. I thought we had a lot of good minutes in the game and really liked what we looked like going into that third period."
Another thing to keep an eye on will be the lineup choices of Tortorella, particularly in terms of the forwards he puts on the ice.
Ryan Dzingel played just 5:15 in Game 4. His linemates, Alexandre Texier and Alexander Wennberg, played just 7:25 and 8:15, respectively. Due to Riley Nash's day-to-day status, Texier drew back into the lineup after being a scratch for Game 3. However, it's clear that Tortorella did not feel comfortable putting any of these three forwards out on the ice in Game 4. Nash's status will be worth monitoring.
Series Tied, 2–2
Game
Date
Result
ONE
THURS, APRIL 25, 2019
BOS 3, CBJ 2 (OT)

//

GAME HIGHLIGHTS
TWO
SAT, APRIL 27, 2019
CBJ 3, BOS 2 (2OT)

//

GAME HIGHLIGHTS
THREE
TUES, APRIL 30, 2019
CBJ 2, BOS 1

//

GAME HIGHLIGHTS
FOUR
THURS, MAY 2, 2019
BOS 4, CBJ 1

//

GAME HIGHLIGHTS
FIVE
SAT, MAY 4, 2019 • 7:15 p.m.
TBD
SIX
MON, MAY 6, 2019 • 7 p.m.
TBD
With a win tonight, the Blue Jackets would have the chance to eliminate Boston in Game 6 at Nationwide Arena.
"We just have to stick to our game plan. Stick to how we know how to play, which is physical and straight-ahead," defenseman Seth Jones said.
With a loss, the Blue Jackets will have their backs against the wall, and will have to try to scratch and claw their way to a Game 7. 
This is playoff hockey, folks.
There's nothing better.
Columbus Blue Jackets Projected Lines
Boston Bruins Projected Lines
Game 5 Storylines
Stay Disciplined: Columbus has to take less penalties. It's easier said than done, but the Blue Jackets took six penalties for a total of 22 penalty minutes in Game 4. Giving a team like the Bruins that many chances on the power play, as well as limiting their own momentum, will not serve them well in their quest for the next round.
Finish Chances: It's not easy to beat Tuukka Rask when he's on his game, but the Blue Jackets simply have to do it. They have not had issues generating chances, but the puck needs to find the back of the net tonight or the Blue Jackets will be staring down a do-or-die Game 6.
Match the Physicality: There's no doubt that the Bruins will come out fast and strong. The Blue Jackets can't back down, and have to go at the Bruins from the opening whistle. There will be big hits and aggressive forechecks, and Columbus must be ready.