Uniform Madness is hosting a tournament in which users vote to determine which NHL team has the coolest threads — but there's a twist.
The jerseys that represent each team are complete redesigns. There are some pretty cool concepts, including the uniforms for the Blue Jackets, whose redesigned concept has made it to the final.
The seeding for the tournament was based on record during the 2018-19 NHL regular season.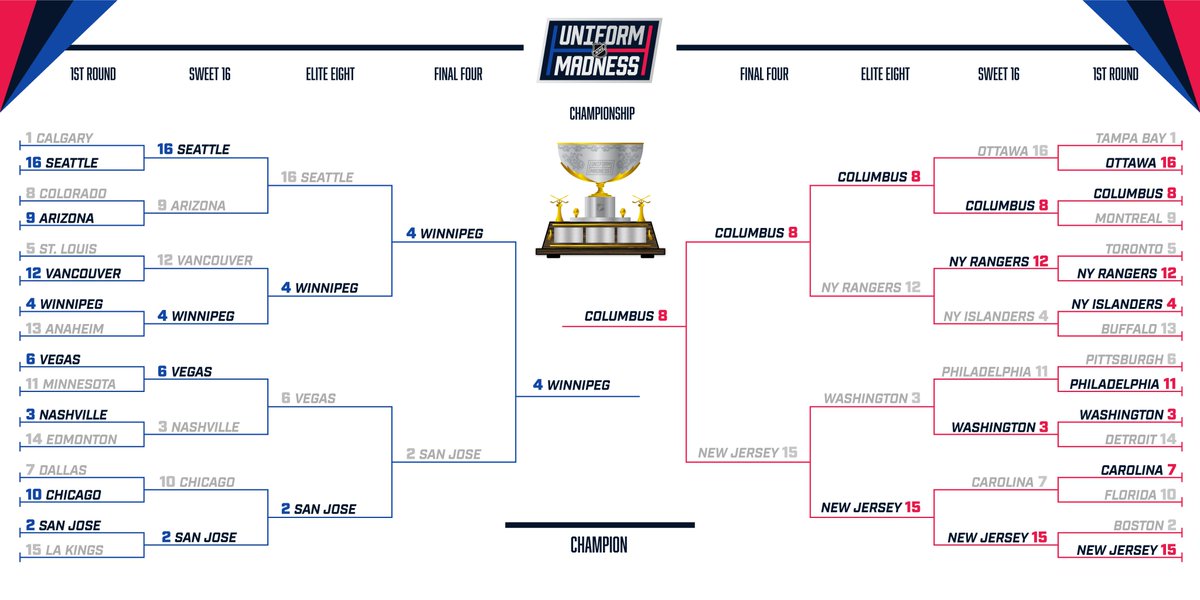 The Blue Jackets' design will face off against the Winnipeg Jets' concept in the championship. Both of them are beauties (we're partial to the Columbus concept, of course).
We have our two finalists!

Winnipeg vs. Columbus for the Uniform Madness Championship! Voting starts tomorrow and the winner will be announced next Sunday!

Who do you have winning? #UniformMadness pic.twitter.com/M5dBgem40y

— Uniform Madness (@UniformMadness_) June 3, 2019
Voting begins tomorrow and the winner will be announced on Sunday, June 9. You can vote by clicking here.