We're getting closer, folks.
The NHL and the NHLPA are close to a tentative agreement regarding Phase 3, Phase 4, and an extension of the collective bargaining agreement, according to Bob McKenzie of TSN. If there aren't any speed bumps, "it might be early next week before the players and the Board of Governors have signed off on (an agreement)," per McKenzie.
With Toronto and Edmonton all set to be the hub cities for the Stanley Cup Playoffs, there is "a strong belief that Edmonton would get the Stanley Cup Final," according to McKenzie.
Here's what the current tentative schedule looks like: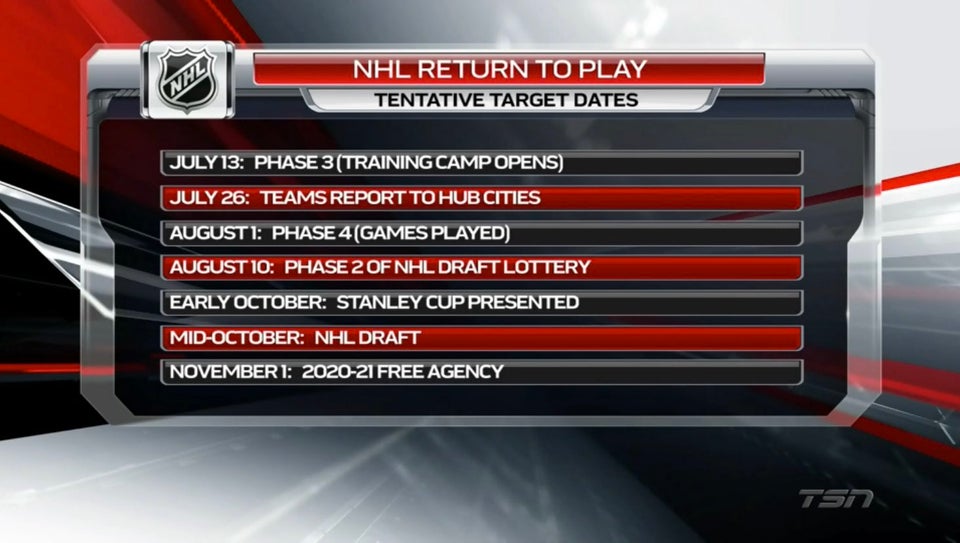 If this schedule remains intact and things move smoothly, we could see teams playing games in just 29 days. Phase 2 of the draft lottery, which has become an incredible consolation prize for teams that fall in the qualifying round, is set to take place on August 10th.
For a quick reminder, the eight teams that lose in the qualifying round will each have a 12.5% chance to select first in the 2020 NHL Draft. 
How many fan bases will be rooting for their team to lose in the play-in round now? You'd have to finish in 30th place in a full 82-game season to have nearly these same odds for losing a five-game series.

— Frank Seravalli (@frank_seravalli) June 27, 2020
Right now, the NHL draft would likely take place in mid-October, and the free agency period would begin on November 1st. 
This, of course, is all subject to change, but it's nice to see the framework continue to be built.