We're just about there, folks.
On Sunday, the teams that have qualified for the Stanley Cup Playoffs will report to their respective bubble cities. Those from the Eastern Conference will report to Toronto, and those from the Western Conference will report to Edmonton. 
Thanks to the NHL, we can visualize exactly where the players will be allowed to travel within the city.
In Edmonton, players will have access to 13 "dedicated fitness centers, weight facilities, and practice ice rinks." They will also have access to entertainment such as bars, movie theaters, and team-dedicated lounges.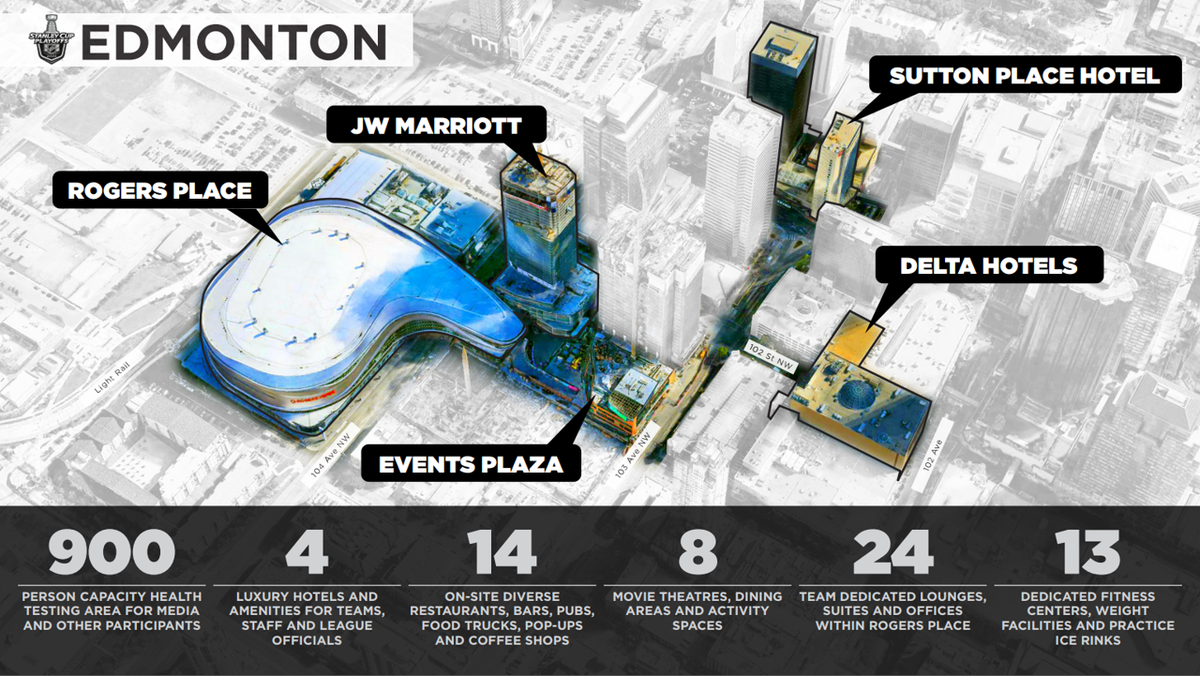 Of course, it's possible that COVID-19 could still find its way inside the bubble. The testing station in Rogers Place (see below) is one way that the NHL will try to identify those who have contracted COVID-19. Additionally, there will be daily COVID-19 tests for every team's traveling party. That's 1,248 daily tests across the 24 teams, not including arena and hotel workers who will also require tests.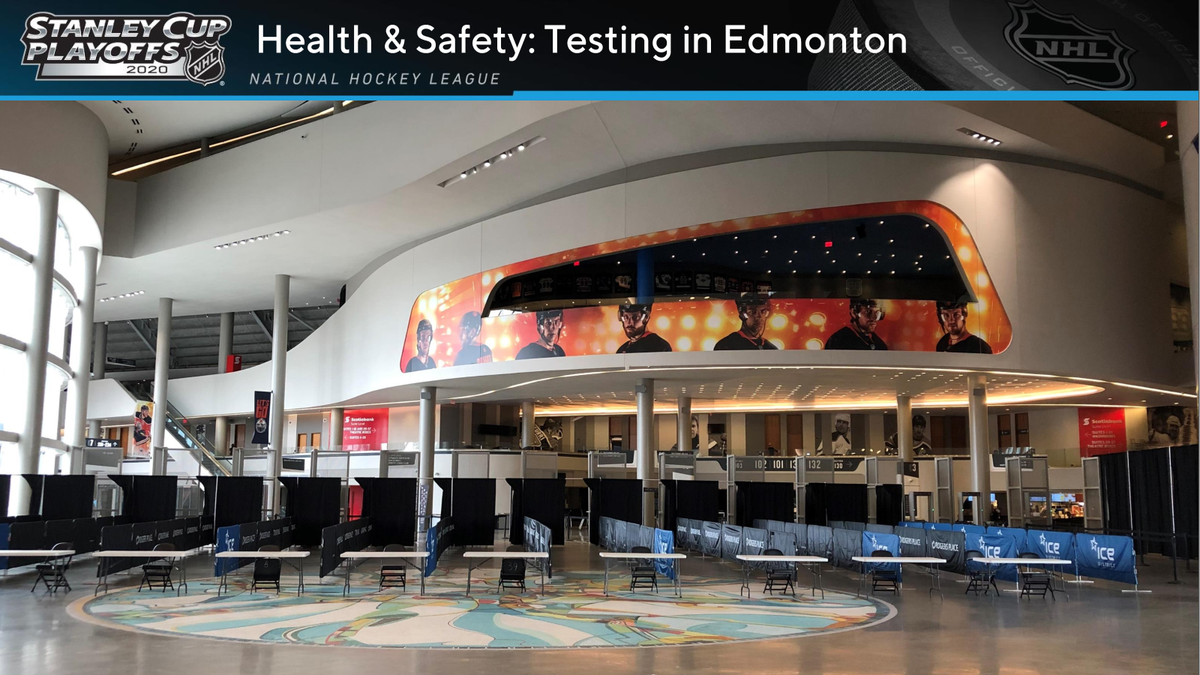 In Toronto, players will have access to BMO Field — Toronto FC's home. The stadium will offer "outdoor recreational activities, game viewing, and dining options." Similarly to Edmonton, Toronto's secure zone will offer bars, movie theaters and restaurants for entertainment.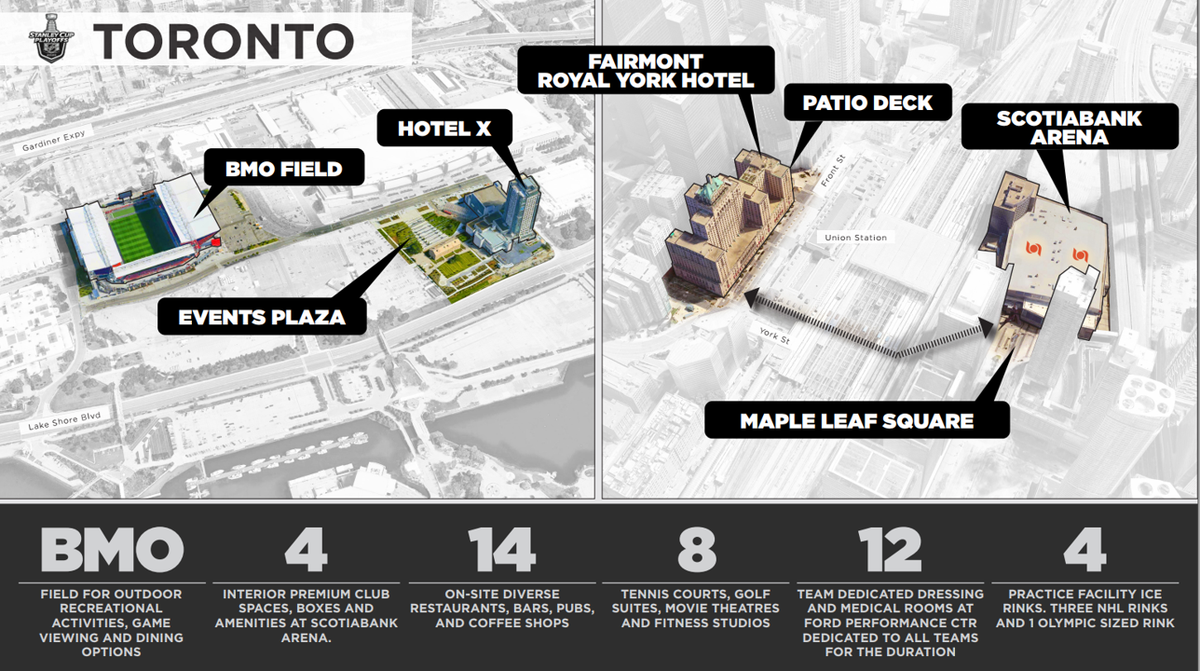 Inside the arenas themselves, we could see some truly spectacular visuals. "It involves LED screens and monitors and stages. The in-ice presentation is also unique to the Stanley Cup Playoffs. We're really excited about this," said NHL Chief Content Officer Steve Mayer. The playoffs certainly won't be the same without rabid hockey fans in the arena, but it does allow for more creative freedom and space for graphics, videos, and more.
If the bubble cities prove to be impenetrable (fingers crossed), the NHL could be in for one of the most (if not the most) memorable Stanley Cup Playoffs in its history.
You can check out the full video providing comprehensive details on life in the bubble zones by clicking here.