The R Bar is a Columbus establishment.
The early days of the bar saw it located across Nationwide Blvd. from the Front St. plaza, a stone's throw from the main entrance of Nationwide Arena. 
R Bar is now a destination for hockey fans and downtown visitors alike – right in the heart of the Arena District on Front St.
It quickly became the go-to pre and post-game hangout for Blue Jackets fans, who longed for a place to call their own. Owner Natalie Darr, who met her husband Mike Darr at the original R Bar, has run the joint for parts of two decades and they became co-owners in 2006.
Now, the R Bar needs your (our) help.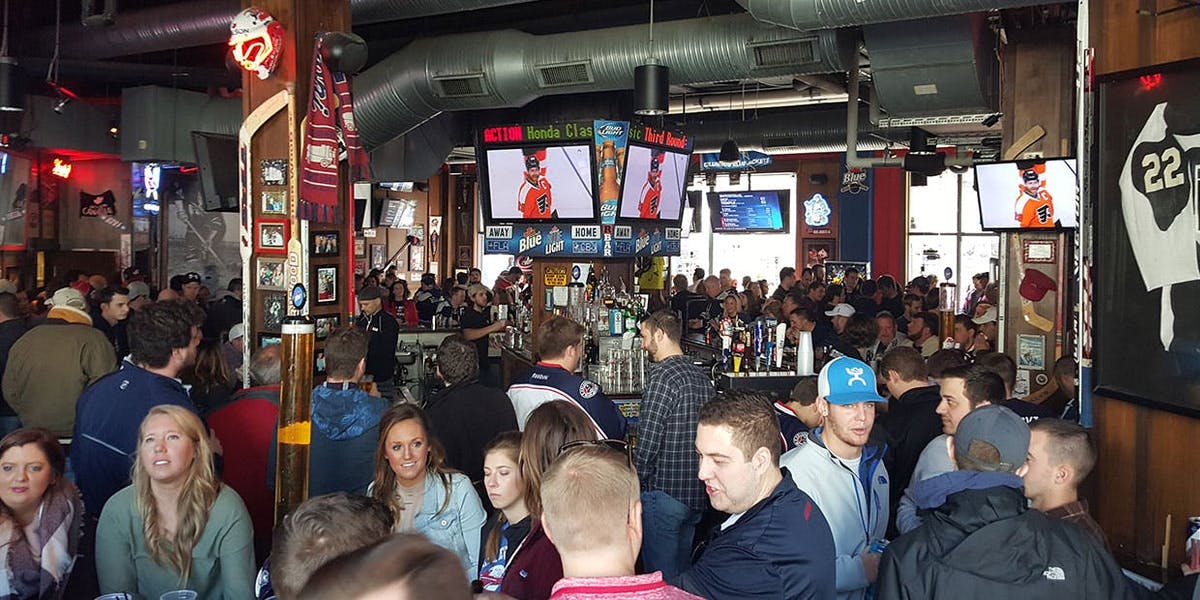 COVID-19 has ravaged the country and inflicted serious, long-term damage to several industries – perhaps none more so than bars and restaurants. After a spring "stay home" order and ever-evolving protocols for dine-in and carryout, a new curfew order from Governor Mike DeWine has the Darrs concerned for the future.
This was shared by Natalie in a Facebook post earlier this week:

With no Blue Jackets hockey until at least January, no Clippers baseball for the foreseeable future and a summer opening of the new Crew stadium, it's an uncertain road ahead.
Whether it's stopping in for a beer (the patio is still open, weather permitting), ordering takeout or delivery, supporting local is important now more than ever before. And one of the city's original and most revered hockey hangouts deserves it.
A GoFundMe started by Blue Jackets fans can be accessed here, for those looking to donate.