---
It's finally here.
The 2022 NHL Draft kicks off with the first round Thursday night in Montreal and the Columbus Blue Jackets head into that first round with the No. 6 and No. 12 overall pick in the draft.
The first round begins at 7 p.m. Thursday and will be televised by ESPN.
Friday brings rounds two through seven and the Jackets hold picks in the second round (44th overall), third round (96th overall), fourth round (109th overall, and seventh round (203rd overall).
6:44 p.m. ET
Welcome to the party!
The 5th line is here by the literal thousands for the Blue Jackets NHL Draft Party at Pins Mechanical. There's a lot of excitement in the air as the Columbus faithful wait to see what Jarmo Kekalainen and company do with picks six and 12.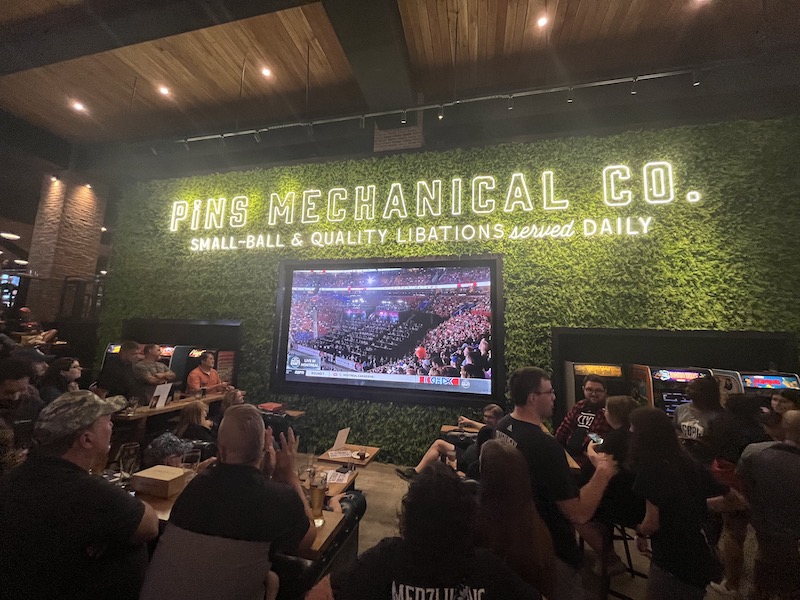 7:37 p.m. ET
A chorus of oohs and aahs at Pins at Easton as the Montreal Canadiens opt for Juraj Slofkovsky with the first overall. Does this mean the metro-division rival New Jersey Devils grab Shane Wright?
Instead, they go with Simon Nemec at #2.
7:41 p.m. ET
If there were oohs and aahs after the Canadiens passed on Shane Wright, the reaction to New Jersey also passing on the presumed No. 1 was one of confusion. This means that the Blue Jackets will have the chance to grab Cutter Gauthier or David Jiricek.
7:50 p.m. ET
Columbus out of the Kirby Dach sweepstakes; he's just been traded to Montreal. That resulted in a chorus of groans from the packed house at Pins Mechanical for the Blue Jackets NHL Draft Party.
8:00 p.m. ET
The Blue Jackets are on the clock. In talking with a few fans here at Pins Mechanical at Easton, the Blue Jackets absolutely can not pass on defenseman David Jiricek.
8:06 p.m. ET
DRAFT: #CBJ select D David Jiricek (HC Plzen - Czechia) with the sixth overall pick in the 2022 #NHLDraft. FULL STORY.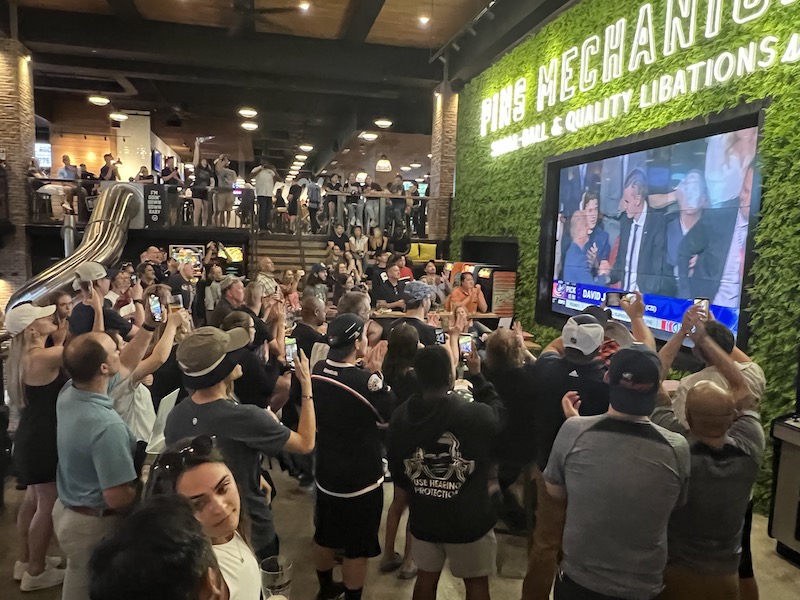 Live reaction. #CBJ pic.twitter.com/f1g6sMB4Yy

— 1st Ohio Battery (@1stOhioBattery) July 8, 2022
8:30 p.m. ET
Consensus opinion at Pins Mechanical is that the Blue Jackets will go forward here—a reasonable assumption. Who will it be?
8:37 p.m. ET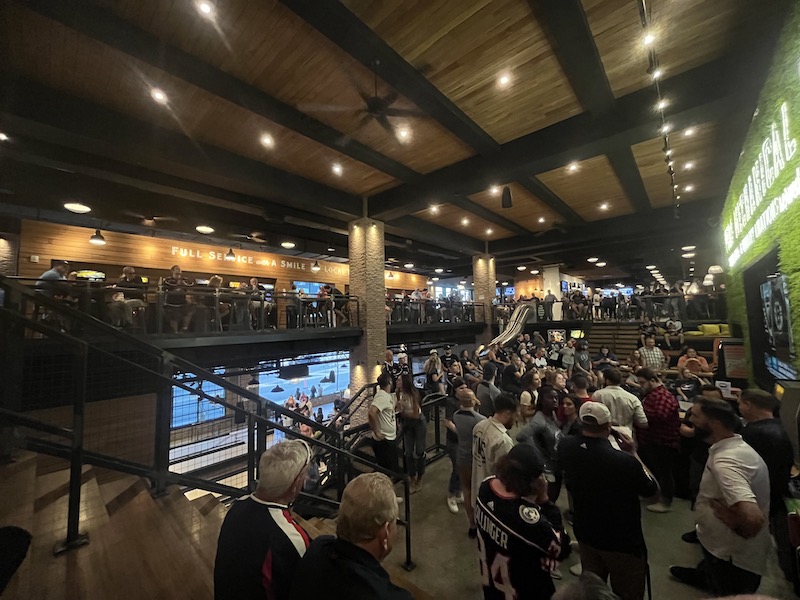 8:49 p.m. ET
Not an angry reaction, but definitely a surprised reaction at Pins Mechanical Co. at Easton as the Blue Jackets go with another defenseman in Denton Mateychuk at No. 12.
9:05 p.m. ET
FULL STORY on Blue Jackets drafting Denton Mateychuk with No. 12 pick.
9:25 pm ET
With the Blue Jackets making their two first-round draft picks, barring any sudden trades, it looks like they're done for the evening but we'll be back on Twitter @1stOhioBattery on Friday with round two beginning at 11:00 am ET.
---
Stick with 1st Ohio Battery for complete coverage of the 2022 NHL Draft.