I was at Game 3. I was overjoyed, then distraught, then beside myself, then gutted... I predicted we'd be swept. I was wrong, obviously. The fact that NWA got to witness a regulation win is only a positive, regardless of how it happened. I was not there, I was not happy I was not there.
I was on the ledge folks. Ready to decry, post-sweep, how we need a major shake-up. How can we play so terribly at home with that much energy. Then Torts made a decision to bench a couple of players who were not pulling their weight. Then we won.
I decided to take a good hard look at the roster to see where the talent gap between us and that whining team 3 hrs east. This is what I found: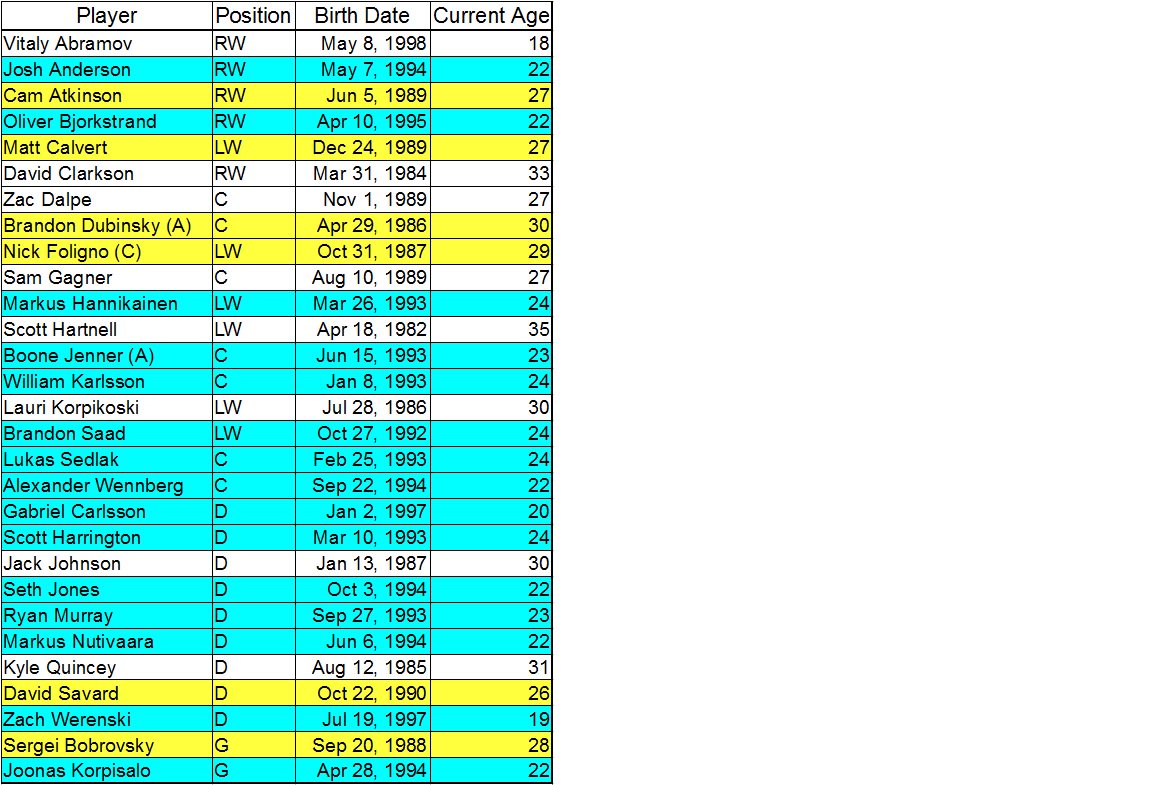 Blue highlights = under 25... that's half the roster. Look at the kids that have made an impact this season/post-season.
Oh the yellow? Just the core guys locked up for a few more years that have also made an impact.
That's a lot of skill and speed. We've never been this loaded with young talent.
This year, especially after the game 4 win, is nothing short of a miraculous success when you think of where we were last season and what everybody (including a lot of us fans) were thinking we'd end up.
Go Jackets!