The transitive property does not apply when it comes to hockey, or sports for that matter.
The Tampa Bay Lightning were the best regular season team. The Columbus Blue Jackets swept the Lightning. Therefore, the Blue Jackets should sweep any opponent they play from there on out, correct?
Welcome to the chaotic and unpredictable NHL playoffs, for those just tuning in.
Locked in a 1-1 series headed to Nationwide Arena tonight, the Blue Jackets and Bruins have seen both Game 1 and 2 come down to the wire. But contests ended in overtime after an abundance of chances on each team's end.
How is this series so close thus far, though, when the Blue Jackets swept the Lightning? After the first two games of that go-around, the Blue Jackets were outscoring Tampa Bay 9-4 and finished with a scoring margin of 19-8 by series' end.
It wasn't a blowout of a series by any means, contextually, but this Bruins series has been seemingly much more difficult thus far. Why?
"We're so evenly matched I find with the way we both play, there's not much room out there, there's no one really kind of taking over the game," said Matt Duchene after Game 2. "It's such a stalemate out there. I'm not surprised it went to overtime back-to-back games."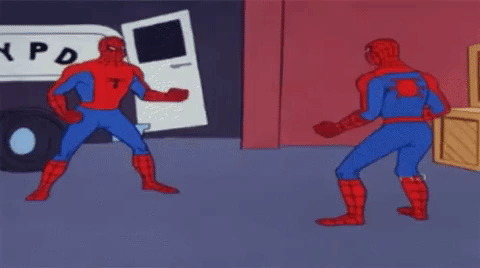 Tampa Bay, who is known for leaning on their speed and skill, was a favorable matchup for Columbus, believe it or not. The physicality and aggressive forecheck of the Blue Jackets annoyed the Lightning all series, and though the play was relatively even, the Blue Jackets capitalized on their chances far more often.
The Bruins, on the other hand, are built much more like Columbus, and in a lot of ways, are just better at those things that both teams are similar in. In two games, the Bruins have edged out the Blue Jackets in shot chances by a margin of 57-43, high-danger chances by 25-20, and Corsi-For by 145-109.
Both clubs have an overall demeanor and identity of playing the body and working the puck down low to generate scoring chances, rather than using speed to break through the neutral zone and skill to get the puck on net. They both have a talented first couple of forward lines, a bruising bottom-six, and a naturally stay-at-home defensive core that limits mistakes well.
Finally, both clubs have world-class goaltenders - but if there's an advantage for Columbus, it will likely be found right here.
Sergei Bobrovsky will have to be the X-factor for the remainder of this series for the Blue Jackets. He has been spectacular this entire postseason, but the likes of Josh Anderson, Alexandre Texier, and Oliver Bjorkstrand stepped up in big ways against the Lightning to also contribute heavily to the series win.
Against Boston, though - those three, amongst a lot of other Blue Jackets, are being neutralized by the near dead-even matchups with Boston. And while Tuukka Rask has been certainly one of the better goaltenders in the NHL in the past decade, he had a poor regular season (by his standards) compared to Bobrovsky who is playing arguably better than he ever has. Rask has definitely turned his play around a bit in the playoffs, too, but has looked shaky at moments.
With the Bruins being so similar to the Blue Jackets and having a slight edge in those similarities, the series will come down to a few tangible factors. Power play efficiency, limiting penalties and secondary scoring are all to be noted - but the play of Sergei Bobrovsky needs to be unequivocally better than that of Tuukka Rask for Columbus to make it to the Eastern Conference Finals.