The Columbus Blue Jackets continue to defy every expectation the hockey world had of them heading into this year's playoffs. Tonight, they look to take a commanding 3-1 series lead over the Boston Bruins in the Eastern Conference Semifinals.
What a time to be alive.
CBJ 2, BOS 1 • EASTERN CONF SEMIS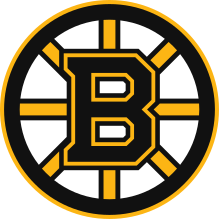 BOSTON BRUINS
49–24–9 

//

107 points
ROSTER / SCHEDULE
---
7:30 P.M. – TUESDAY, APRIL 30
NATIONWIDE ARENA
COLUMBUS, OH
---
NBC SN
NBC STREAM
The Blue Jackets have lost two games in the last 42 days - both have been to the Boston Bruins, one of them being in this current series. This to say, to close out this series will be no easy task for Columbus.
After the Blue Jackets and Bruins traded Games 1 and 2 in overtime, Columbus took a 2-1 series lead on Tuesday night in another close contest. Every game has been decided by one goal thus far in the series, and we have no reason to expect tonight should be much different.
In Game 3, Sergei Bobrovsky continued his dominant playoff run with a 36-save performance and just one goal allowed. In his seven games this postseason, he holds a .937 save percentage and a 2.00 goals against average, which is light years better than his recent year playoff performances.
Bobrovsky has been the backbone of this incredible streak the Blue Jackets are on, having won 13 of their previous 15 games dating to the regular season.
When asked about his goaltender, John Tortorella has been blunt with his praise, "He's been terrific."
Blue Jackets Lead Series, 2–1
Game
Date
Result
ONE
THURS, APRIL 25, 2019
BOS 3, CBJ 2 (OT)

//

 GAME HIGHLIGHTS
TWO
SAT, APRIL 27, 2019
CBJ 3, BOS 2 (2OT)

//

GAME HIGHLIGHTS
THREE
TUES, APRIL 30, 2019
CBJ 2, BOS 1

//

GAME HIGHLIGHTS
FOUR
THURS, MAY 2, 2019
TBD
FIVE
SAT, MAY 4, 2019
TBD
Another surprise performer for the Blue Jackets during the playoffs is Matt Duchene, and the only reason it's been a surprise is based on how the all-star center performed post-trade-deadline for the club.
In seven postseason games, Duchene has more goals (five) than he had in 23 regular season games (four) with the team. He's also racked up nine points in these playoffs, which is tied for the most on the team with Artemi Panarin.
A win tonight for the Blue Jackets puts humongous pressure on the Bruins to crawl back from a 3-1 deficit, where they'd have less than a 10% chance to complete the comeback at that point.
Columbus Blue Jackets Projected Lines
Boston Bruins Projected Lines
Game 4 Storylines
Don't Take The Bait: You likely saw the clip, but here it is if not. Brad Marchand and company are going to keep getting frustrated as long as this series isn't in their favor. As difficult as it may be, the Blue Jackets need to keep their cool as they did against the Tampa Bay Lightning and avoid taking retaliation penalties. The sweetest revenge will be winning the series.
Safe Is Death: While holding late leads against the Lightning and Bruins in both Game 3's, the Blue Jackets held onto dear life and played it safe. Sergei Bobrovsky has been spectacular, but he is human, and can't be expected to hold the flood gates shut every time should the Blue Jackets decide to pack it in towards the end of the game. If the Blue Jackets have a late lead, they don't need to be over aggressive, but they certainly can't sit back.
Use The Crowd: The Blue Jackets had their third-largest crowd in franchise history for Game 3, and the '5th Line' certainly made their presence known early and often. The Bruins noticeably didn't have that loud of a crowd at TD Garden (as pointed out by Brandon Dubinsky), so before the Blue Jackets have to head back to Boston for Game 5, they should take advantage of having 19,000-plus loud supporters behind them.