"We were supposed to suck this year."
John Tortorella's words in October of 2019 reign true just three months later. 
Last summer, the Blue Jackets lost arguably their three most talented and valuable players to free agency. 
Today, they sit in tenth, yes, tenth, place in the NHL standings in points. Which leaves us going...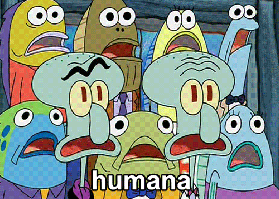 A solid core of the team was gone. Sure, Cam Atkinson, Boone Jenner, Pierre-Luc Dubois, Seth Jones and Zach Werenski were still present. But we have to be responsible about this - Sergei Bobrovsky was the best goaltender in the world, Artemi Panarin was a superstar forward, and Matt Duchene was a great 1b to Panarin's 1a.
The loss was catastrophic.
Early on, all was going according to plan. Yes, Tortorella's "We were supposed to suck this year" quote was admirable after a respectable 4-3-2 start to the season.
Then, on Dec. 7, the club was 11-14-4. Time for a rebuild? Yes, they gave it their best shot, they went "all in". Time to fold up the shop, get some draft picks back, and plan for a 2023 resurgence. 
To this, Tortorella said no. He took on outside critique, a colossal amount of injuries and the difficulty of coaching one of the youngest teams in the league, and went to work. 
Is Tortorella the perfect coach? No - there's never been one. Can he be fairly critiqued? Absolutely. However, one cannot look at this season the Blue Jackets are ripping off and say Tortorella's fingerprints of underdog motivation, fundamental play and "safe is death" are not all over the locker room.
We can say this also because of the track record Tortorella has built up in his time in Columbus. Statistically, he's near the top of coaches the past three seasons (including this one) in wins, and one could argue (subjectively) that he's done it with far less talent.
Here's where Tortorella ranks amongst other head coaches who have been with the same club from the 2016-2017 season - to present:
NHL Head Coach Records With
Same Team Since 2016-2017
League Rank
Coach
Team
Wins
1
Jon Cooper
Tampa Bay Lightning
187
2
Mike Sullivan
Pittsburgh Penguins
172
3
John Tortorella
Columbus Blue Jackets
168
4
Paul Maurice
Winnipeg Jets
164
 
5
Peter Laviolette*
Nashville Predators
163
Now, there are coaches like Barry Trotz and Bruce Cassidy who have more individual wins since the 2016-2017 season - but it's the fact that Tortorella has been so consistent with one team that makes him special. The kind of stability that Tortorella has provided for this organization since his day one is nearly unmatched (literally).
Did we mention Tortorella hasn't missed the playoffs with the Blue Jackets yet? We're not counting the season he took over when the club started 0-8-0 in 2015-2016 (though Tortorella actually led them to a 34-33-8 record the rest of the way).
Now - the Jack Adams Award for coach of the year doesn't take into account past seasons, but that's not what I'm trying to prove here. The point is Tortorella has proven he is a big contributor to the franchise's success in recent years, and if you try to chalk up this campaign's success to "young players wanting to prove themselves" or "hot goaltending" and not mention Tortorella's name - you're lying to yourself.
This Blue Jacket team was dead in the water in July, and seemingly so in December as well, but Tortorella has done a masterful job in bringing them back to the playoff picture - and deserves his name to be mentioned as a nominee for the Jack Adams, should this success continue. 
That's a fact (and my opinion), Jack.
Follow 1st Ohio BatteryFacebook, Twitter, Instagram and YouTube