Welcome to Columbus, where NHL players go to get placed on injured reserve.
This season, the Columbus Blue Jackets have amounted themselves to a whopping 322 man-games lost through 60 games - the most in the league. This, according to NHL Injury Viz, which also has a lot more to say about the rarity of this season for Columbus.
Man-games, meaning the number of games that players actively on the Blue Jackets' roster are out of the lineup due to an injury.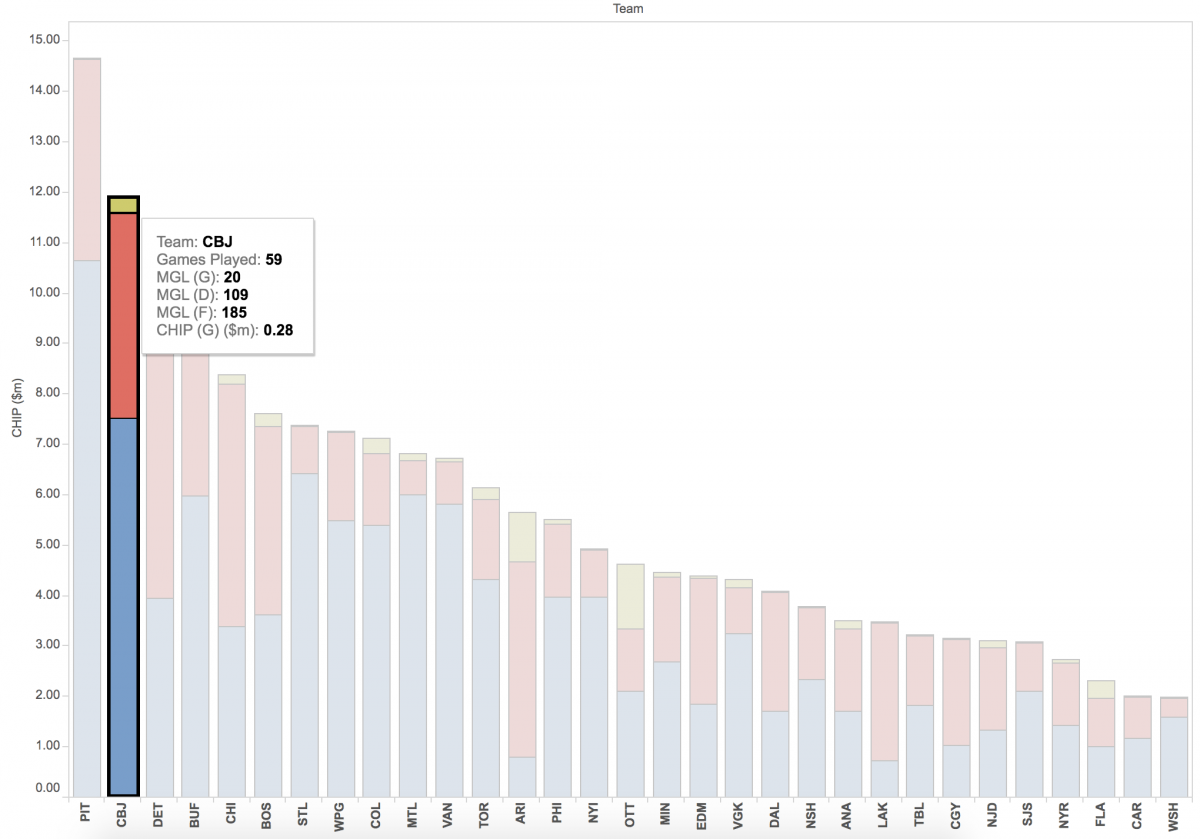 The Pittsburgh Penguins, as you may notice from NHL Injury Viz's graphic (through Feb. 14), is wasting the most money per their injuries (thanks to how much they've paid the likes of Sidney Crosby and Evgeni Malkin), but the Blue Jackets are missing the most players consistently.
These 322 games would be a lot for any team - but specifically for a club that lost three of its four best players to free agency - it could've been a nightmare.
Not quite a nightmare (yet), more of a spooky dream. The Blue Jackets have managed to stay in the playoff hunt despite the heavy injury bug, and as I stated, it's not just a problem that's an outlier to other teams this season. It's an outlier of injuries for a team in the league in the last five years.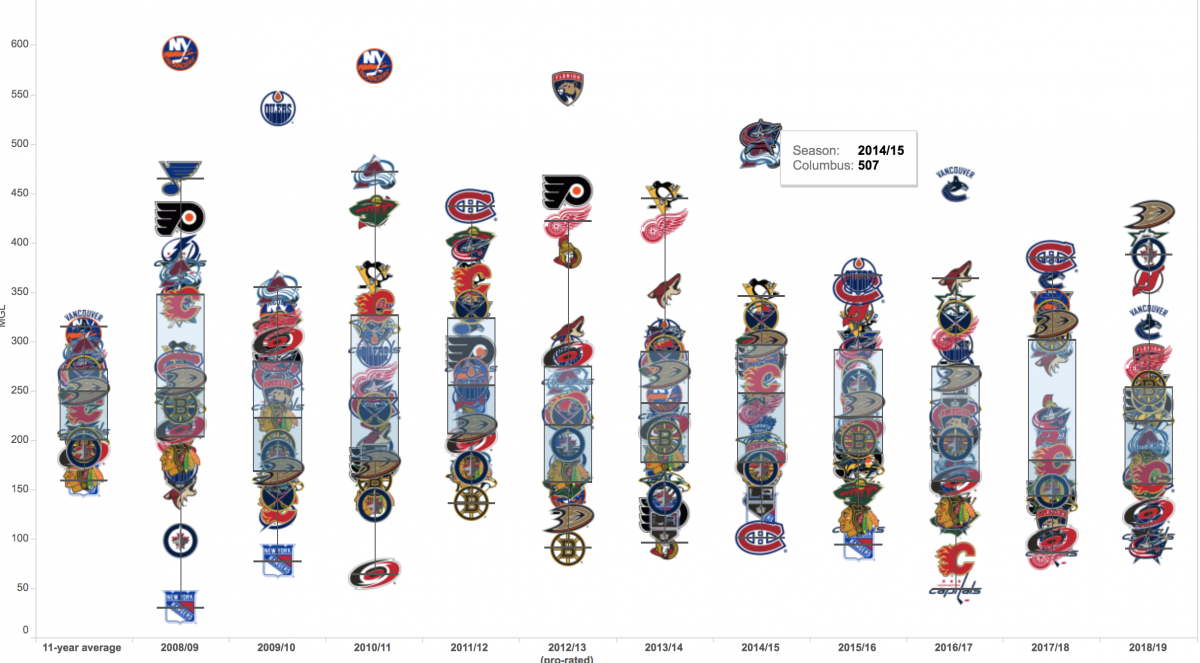 Above, you can see that the highest man-games lost in the last five seasons is the Vancouver Canucks in 2016-2017 (459 to be exact). Before that - the highest since 2016-2017 was your very own Blue Jackets with 507 in 2014-2015.
Right now, the Blue Jackets have eight players out of the lineup, shown here:
The Columbus Injured Reserves would be a damn good team. #CBJ pic.twitter.com/ByY4DGBmHR

— 1st Ohio Battery (@1stOhioBattery) February 16, 2020
Seth Jones is expected to miss the final 22 games - and aside from Cam Atkinson (roughly 2 weeks), we don't really know everyone else's timelines. Let's play it safe and say cumulatively, the other 7 players miss six more games each (it will likely be a lot more). 
This puts the Blue Jackets at 386 man-games lost, which is the fifth-most in the league in the last five seasons, and would be the tenth-most since 2013-2014.
Obviously regardless of who has been injured, problems have still existed. Scoring has been down all year, the power play has been a mess, the team is streaky. These issues can't be ignored. 
However, these injuries are allowed to be an excuse - to a certain extent. Especially when in that group of injuries is an all-star goaltender, forward and defenseman.
Well - let's just make the playoffs and not have to worry about excuses just yet though, eh?
Follow 1st Ohio BatteryFacebook, Twitter, Instagram and YouTube